Slumdog Millionaire is back and lost again for 25 years.
Today, I am sharing the Lion movie summary with you.
This film is one of the most inspirational pictures for me. Based on real events, the story will take you from the first seconds, capturing the whirlpool of events through the eyes of a little boy.
So let's get started!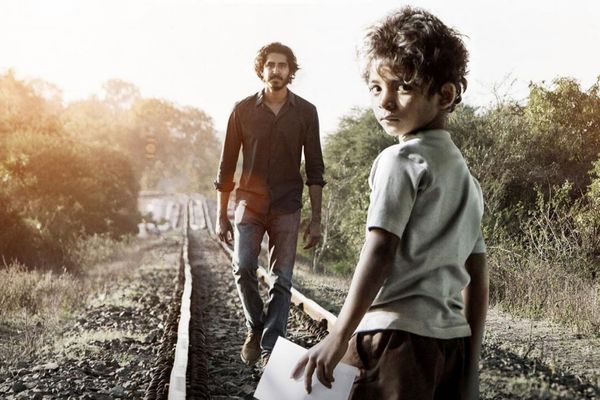 Lion 2016 movie summary.
Five-year-old Saroo lives with his mother, sister, and two brothers in India's remote, poorest region. The kid once goes to the station of a nearby town in search of food and small earnings with his brother. And, by chance, he becomes a "prisoner" of a train going to Calcutta.
One and a half thousand kilometers from home Saroo first becomes a vagabond and then a pupil of a shelter not knowing the name of his city and not understanding the local language,
A year later, fate smiles at the boy – an Australian couple adopted him. They take Saroo to another mainland and surround her with care and love that can displace the memories of the lost home.
However, the image of the mother and brother does not let go of the adopted child. So finally, after 25 years, a student, Saroo, using Google Earth maps, undertakes to find his Indian home. Eventually, after three years of searching, fortune becomes favorable to the young man.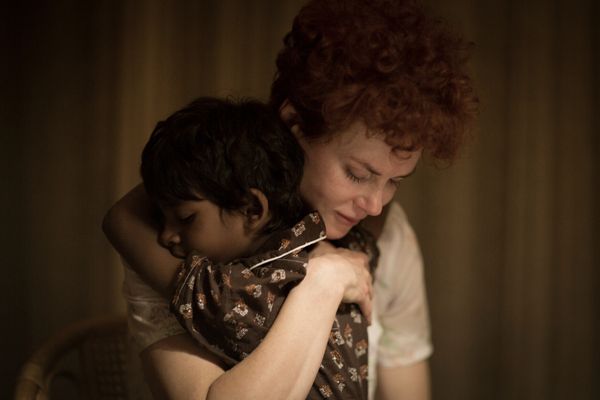 Cast.
Dev Patel perfectly reflected on the screen such a complex and profound image. Once again, he proved that Slumdog Millionaire was not only a momentary flash but the birth of a new star.
I see how he lived the story, how tears well up in his eyes as soon as he starts talking about the screen mother. He showed terrific emotions, even when just looking at Google maps.
Wonderful, charming baby Sunny Pawar played little Saroo. It's impossible not to fall in love with those half-screen eyes that look so lost and in pain.
And, of course, the incomparable Nicole Kidman. Yes, she is a great actress and has long proved it. However, in this case, this story is also close to her. Remember that she has two adopted children, so it is clear where such strong emotions come from, where such a huge need to protect and give everything for the sake of the children of her heroine.
Awards.
Lion 2016, directed by Garth Davis. IMDb rating of 8.0, and this film on 157th position in the top 250 movies.
Australian Academy Film Awards – Best Supporting Actor went to Nicole Kidman and Dev Patel,
American Society of Cinematographers Award – Greig Fraser
Directors Guild of America Award for Best Newcomer Director – Garth Davis
BAFTA – Best Supporting Actor Dev Patel, Best Adapted Screenplay – Luke Davies, and a dozen more awards from critics and minor festivals.
6 Oscar nominations
The undoubted pluses of the film are the lack of sex scenes and violence.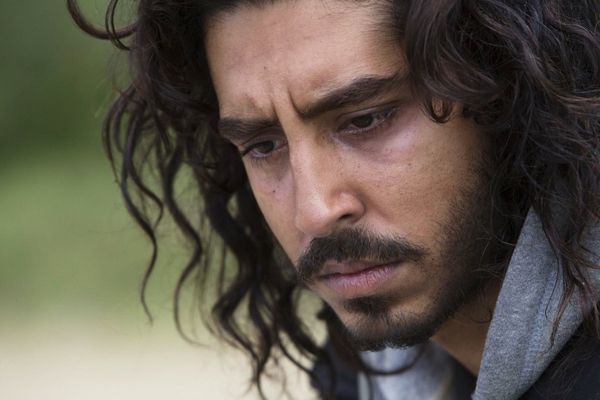 Saroo Brierley's true story.
The story in the film is real. The hero is an Australian of Indian origin Saroo Brierley. In 2013, he published the book "The Long Way Home" about how he was looking for his relatives, based only on vague childhood memories.
Actual photos of Saroo you will see in the credits for the film.
This story began at the end of the last century in India. A boy named Saroo was born in a very poor family in the town of Khandwa (Madhya Pradesh). His father left his mother for another woman. So, in addition to Saroo, Kamla had to single-handedly support her three other children, two boys and a younger sister who was learning to walk. The woman was forced to work at a construction site to make ends meet.
One fine day, oldest brother Guddu took Saroo to the Burhanpur railway station, 43 miles from home, to earn some money. The teenager went to clean the railway station, Having seated his little brother on a bench on the platform. At first, Saroo looked at the trains and people and fell asleep.
In a while Saroo entered one of the railway carriages, trying to find his brother. Guddu was not there, and Saroo decided to wait for him but fell asleep again on one of the shelves. He woke up on an already moving train.
"I still feel the chill on my skin when I realize that I was leaving home alone," Saroo later recalled.
After 14 hours, the train arrived in Calcutta, located hundreds of kilometers from his home, alone in the whole world.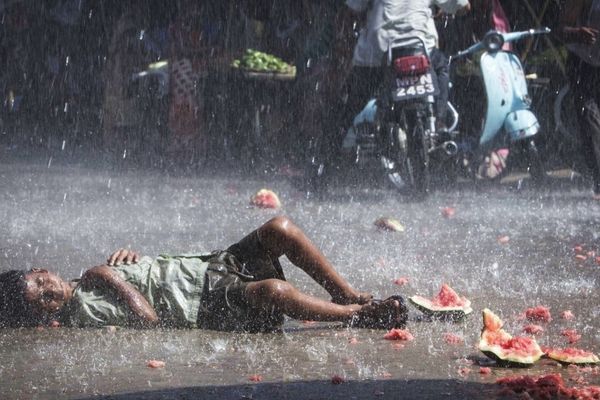 Disembarking from the train, Saroo wandered along the platform of Calcutta aimlessly. The boy did not remember the name of his city. He also did not know where he was because he could not read yet.
For the next few months, the child had to survive on his own, begging for food from passers-by. Saroo slept in the vicinity of Calcutta station. He chose this place because he was afraid to go to a big unfamiliar city. In addition, there were always a lot of leftovers in the bins at the railway station. His memories of those days are hunger and longing.
Meanwhile, at home, Saroo's mother was waiting for her two children to return home, but they never returned. So she began to try to find out what had happened. A few days later, she learned that Gudda had been found dead, having been hit by a train.
One of the adults noticed a five-year-old boy wandering around the Calcutta railway station. In any case, the child was taken to an orphanage with stringent rules. After some time, Saroo was adopted by the Brierley family from Australia.
The new parents of the suffering boy – Sue, and John – tried to make him feel happy in their house. Saroo grew up in prosperity along with his "brother" Mantosh, another Indian boy adopted by Brierley.
When he was in college, his friends and girlfriend decided to help him find important information: the city he came from. So they calculated all the towns within 14 hours of Calcutta and started searching on Google Earth.
Another five years passed, and one day Saroo saw a water tower on the screen, which seemed familiar. He explored the nearby places, and they triggered something in his memory. Later, Saroo recognized the road and the bridge. The male jumped for joy because he understood where he came from.
His hometown was small, and the man remembered a little about where he needed to go. Ultimately, with the help of his childhood photograph, Saroo managed to find his family.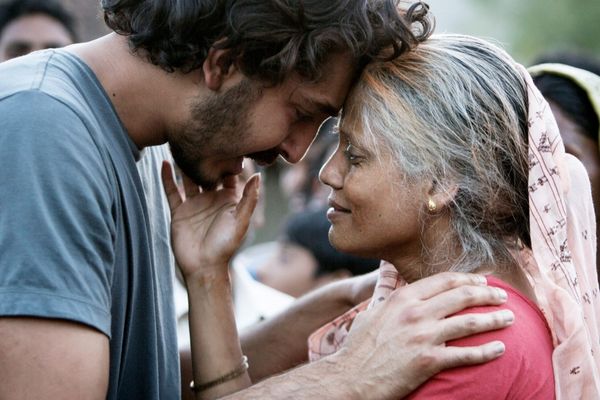 All these 25 years Saroo's mother Kamla believed that her child would one day return to her. He regained his brother and sister together with his mother.
And finally, Saroo returned to his hometown with his foster mother and ended the circle of unresolved issues with a long-awaited hug.
"All my worries and depression disappeared when I saw my two mothers hugging with tears in their eyes," the man says.
After returning home, he learned his name was not "Saroo" but "Sheru." The kid couldn't pronounce it when he was little. "Sheru" means "lion."
Now our hero is a businessman who still lives in Hobart and visits Indian family frequently.
If you like movies based on real stories, check out Pihu movie real story article.
Unfortunately, In India, over 80,000 children go missing every year, and over 11 million children live on the streets. For the release of this film, the #LionHeart Foundation was created in collaboration with the production companies of this film. It will support over 11 million children living on India's streets.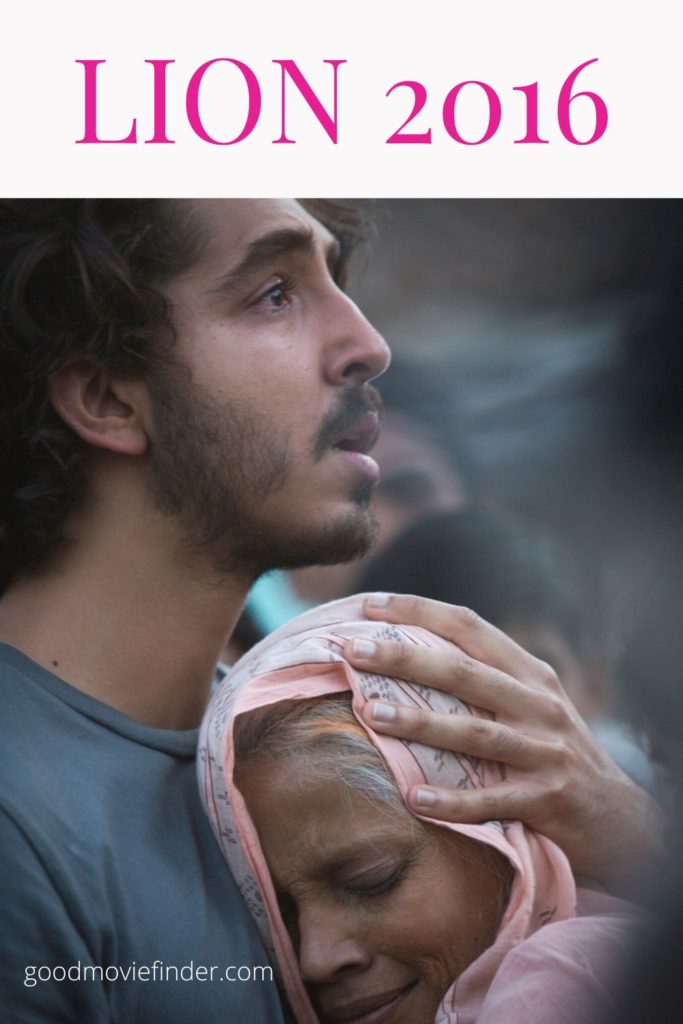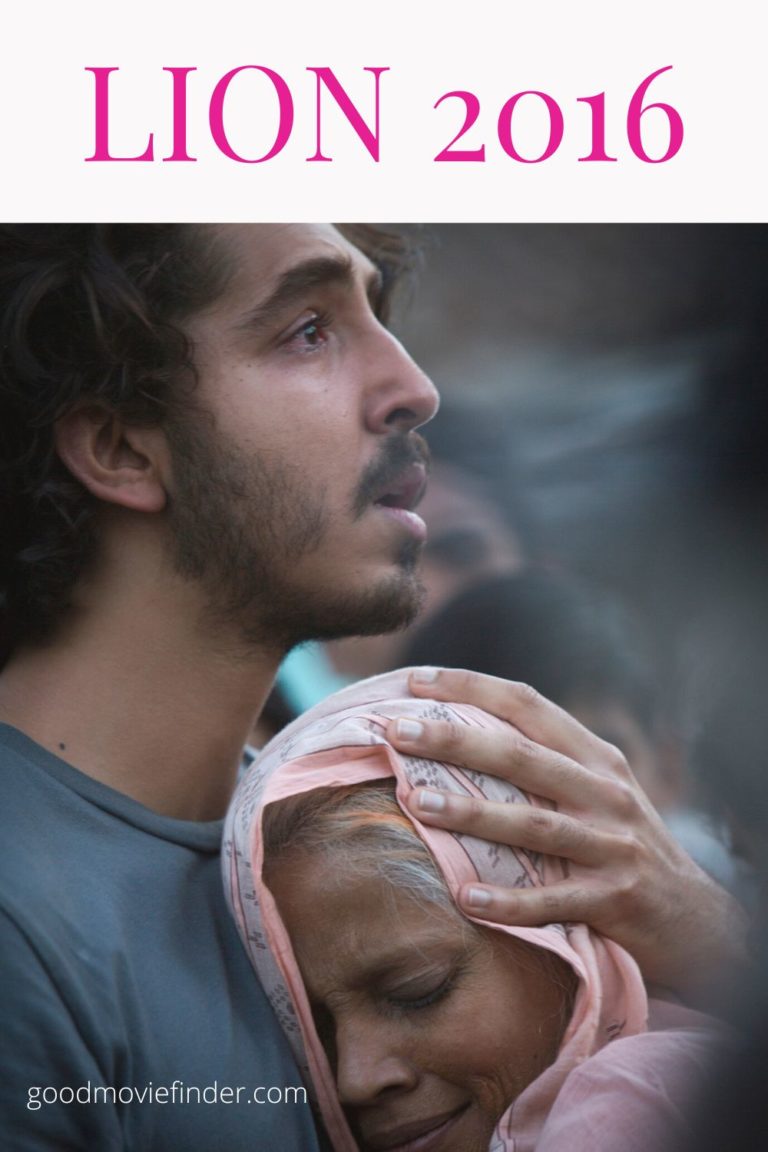 P.S.
Lion is a great feel-good movie, without a doubt. Did you see this picture? Write down below in the comments.
Share this blog post if you enjoyed it. I would appreciate it!