The times when you had to get up at seven in the morning for half an hour of Disney cartoons are long gone.
Now any films, series, and videos are available to the child around the clock and even from several screens.
But how do you organize watching films with children correctly?
In this article, I will tell you the impact of cinema on children and how to choose a movie for family movie night.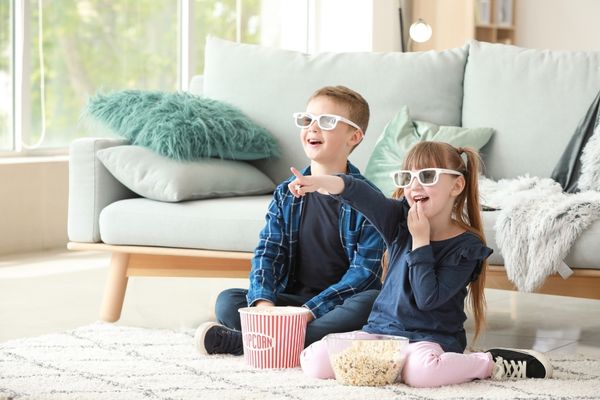 Why are children's movies important?
Why do we watch films?
1 For the sake of acquiring new social experience. 
Due to age, a small child does not have the opportunity to work out different models of interaction with people. Still, in the example of movie or cartoon characters, children experience deceit in relationships, friendships, and the ability to yield.
2 Good movies help children to believe in themselves.
After the film's end, the main characters' qualities, such as curiosity, sympathy, compassion, and purposefulness, remain in children's memory as society's correct behavior model. 
Also, children associate the vital qualities of heroes with their abilities and may strive to improve them. Discussing the film with parents will help to consolidate this.
3 Movie nights are part of happy parenting. 
Together with your child, you discover a new world, experience new emotions, share your experience and get someone else's.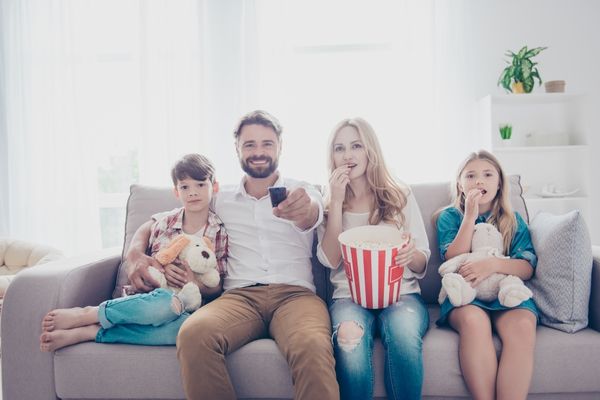 Proven tips on how to choose a movie for family movie night.
1 Find your "why." Why are you going to watch a film or cartoon with kids?
It is the first question you must ask yourself before seeing a film. The answer to this question will determine your strategy. I share three big reasons :
you want to spend an evening with the children in a fun and relaxed way. Then a light, funny movie or cartoon will suit you, and it's great if the children themselves choose it. It would help if you also had convenient snacks and a couple of blankets.
you want "a film nanny." You organize an easy movie night to keep the child busy and be there yourself but not participate much in the process. With such nanny films, my husband and I distracted our child when we got our second baby. We controlled the content, gave safe food, laughed at movie jokes, and did the right things.
you want to share new experiences and emotions with children. It is the point that parents need to work on a little. We need to find a suitable film and get emotionally involved in the process.
2 Don't persuade your child to like what you liked as a kid.
It will be the main mistake in joining the cinema. We had our favorite films, but our children have a different world.
You don't need to persuade them to love what you adore – they are not to blame for anything. Show your favorite movie carefully, with remarkable tact, but be prepared that your tastes may not match.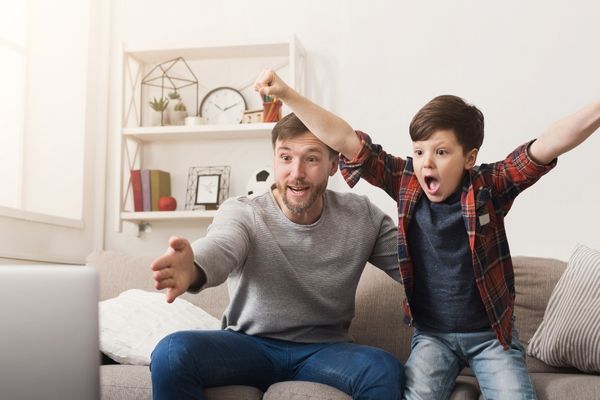 3 Let children choose.
Find out what the child wants to watch. Advise, discuss, and talk about cinema, but never communicate with them from the position of "I know better what is good for you." And it doesn't just apply to movies.
Please do not force your child to watch what he is not interested in. Turn off the movie immediately if you feel he is doing something just out of courtesy. Instead, dialogue, listen, and adapt.
4 Don't make watching movies a chore.
You don't need to tear your child away from their favorite pastime and force them to watch The Godfather. It will not help to understand the picture correctly. 
But if the child looks up at the screen with interest on the third shot, it means he is hooked. So offer, but never force.
5 Show films that help build trust.
Such a movie will become a magic wand that promotes emotional rapprochement with a child. When people experience watching a movie together, it will cause involuntary reactions. It is, first of all, laughter, tears, or hope.
Find something that will become a shared pleasant memory and always with a happy ending. Then the child will be able to project their fate onto himself and begin to reach for an image similar to themselves.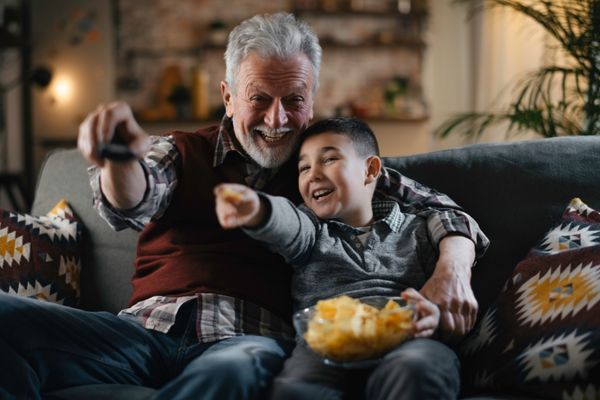 6 Show them auteur cinema but don't tell your child that someone thinks it's boring.
Many people think that auteur cinema is boring and incomprehensible, but children do not know this.
Just find the director that is right for your child. Then there will be no problem explaining to the child that auteur cinema is fantastic.
7 Be careful with the child's psyche.
Even following all the advice on organizing a movie night for a child, one more nuance should be remembered: children at the screen need the company of adults.
A kid left alone with himself is not always able to respond adequately to the actions of the characters. He needs a responsible adult who will help to survive certain feelings.
It is also essential to protect the child from pictures that will be uncomfortable. You do this not because your kid is not grown up. But because such a film will be unpleasant for any person. These are tapes with frank scenes of violence – physical and psychological.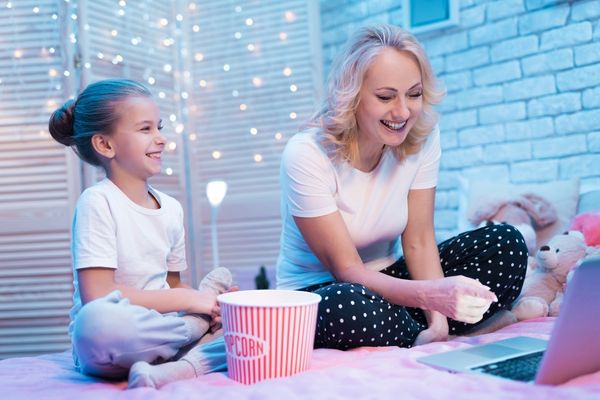 Good movies for family movie nights.
In the endless sea of films, I have identified several groups that will always be important to children. When doing this, remember that each child is identified with an on-screen character of their gender and age.
Movies that show children an accurate picture of life.
Perhaps this is not the most common choice. But let's be honest, the world is not always fair, and in the life of any person, including a child, there are crises and experiences. 
Such films can show the child the shadow side of reality and give them hope for a better future.
Popular science films shot as feature films.
Films from the BBC, National Geographic, and Disneynature are some of our family's favorites. It turns out that since the 2000s, the Disney film studio has been making incredible, exciting films about nature, which are watched in one breath.
Films that strengthen the bond between generations.
Films about family traditions, love, and support between parents and children, and going through family crises are treasured.
Such pictures bring families together and give kids a sense of security.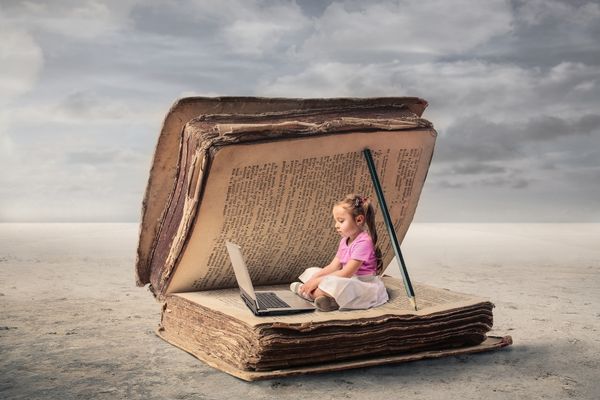 Fairytales.
Something that no childhood can do without. Stories that don't happen in real life. In this sense, Disney and Pixar cartoons are, of course, ahead of the rest. 
Such films and cartoons are essential for children because they support an understanding of their capabilities and expand the horizon of faith in the good. In a person's life, even an adult, there should be a place for a fairy tale.
Films in which a troubled kid takes the path of truth.
It is what children's films have always been made about. Invariable happy ending: a child from a disadvantaged person turns into a hero. Then, using the example of such pictures, it is good to explain to children that everything happens in life: both successes and failures. 
Children and we often find ourselves in the movies. Let them enter the cinema through a similar image.
Kid's content on YouTube.
Sometimes it is a crazy mix of cartoons, kids bloggers, and unpacking toys videos. But these videos will help you better understand your child and give you much to talk about.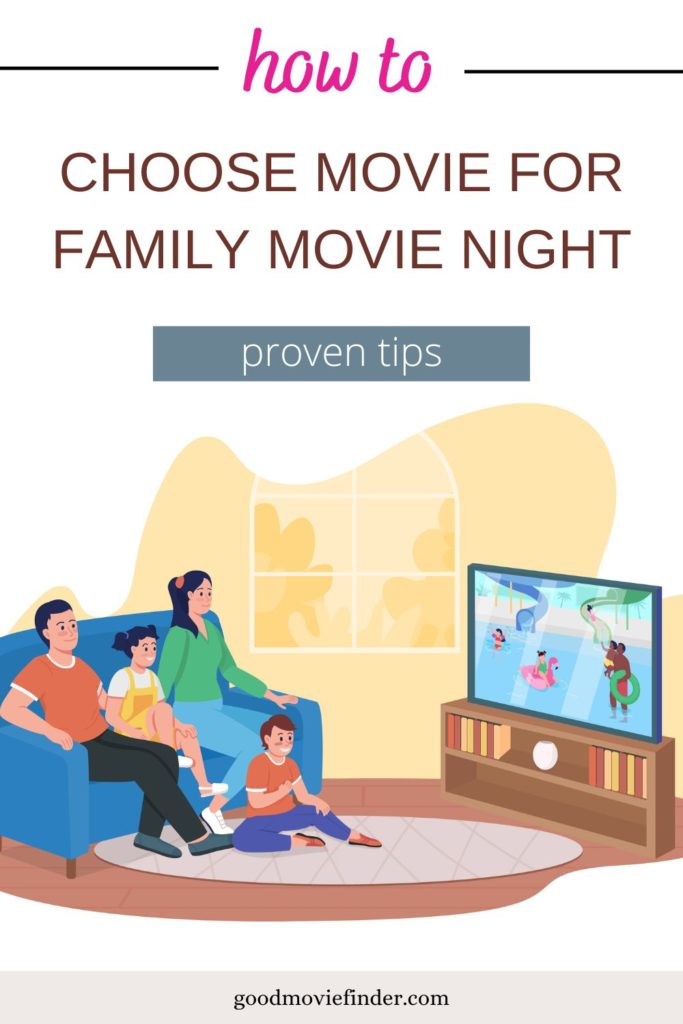 Conclusion.
It is happiness and a gift if you find something you can watch with your child. Use this as an occasion for conversation. 
Movie consumption is intimate, and if a child who watches one of the first films in his life wants to share it with you, rejoice in it.
What is your favorite film to watch with your child? Write down below in the comments.
Share this blog post if you enjoyed it. I would appreciate it!