Today I want to share with you Pihu movie review. 
I recently learned about this film, and it immediately intrigued me. My youngest son is 18 months old, and I cannot imagine how he will survive one day alone in our two-story house.
Pihu (2018) is a story about indifference in the family.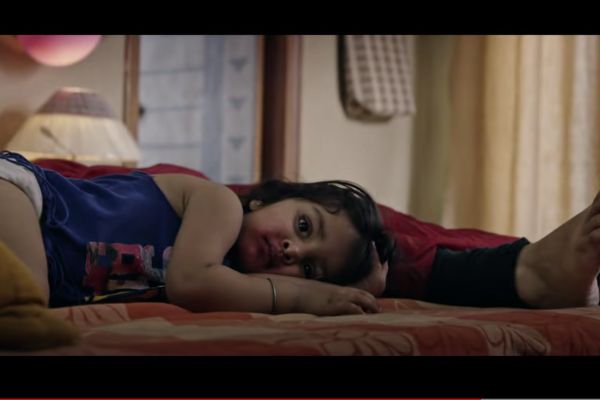 Pihu movie summary.
Usually, the first question that comes to mind when watching this movie is: Is Pihu a true story?
The film, directed by Vinod Kapri, is based on a true story. Vinod Kapri had an idea about making a film regarding the child for a long time. Then in 2014, in a newspaper, he read a story about a four-year-old boy who was left alone at home on National Day. 
But there is also news about a little girl who spent a couple of days with a dead mother and a three-year-old toddler who spent 12 hours with parents' bodies after a kill. Unfortunately, Pihu's story is pretty common in our world. 
So, the little girl wakes up in the morning next to her mother but does not yet understand that her mother will never wake up again.
The film shows a day in the life of a Pihu who just turned two years old yesterday. And today, she was left alone in the apartment. Pihu does not understand what is happening, thinking that mom is just sleeping. But instead, the girl looks for food, entertains herself, and tries to get a doll that has fallen from the balcony.
In general, she does everything that a two-year-old child is supposed to do, for whom no one is watching.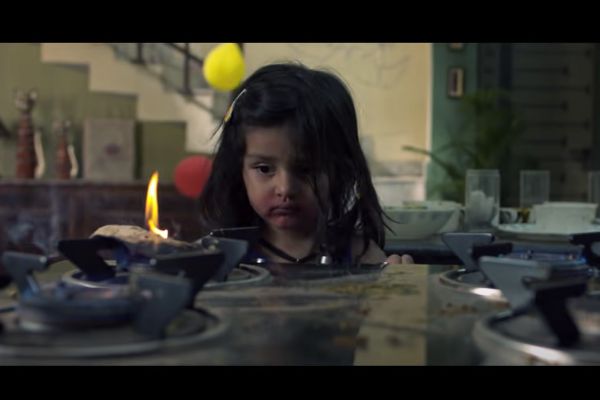 Watching this is incredibly hard because the heart is simply torn with pity and fear for the little one, who does not even realize how many times she was on the verge of death.
Pihu also tries to wake up her mother. Mom does not wake up, and a bottle of pills falls from her unclenched hand, which scatter on the floor.
– Mommy, can I eat? Pihu asks.
Along the way, we discover a quarrel between the parents, and the father left on a business trip in the morning.
Neighbors intermittently hear noise from an apartment, and a woman notices a two-year-old girl hanging from the balcony.
They walk past the apartment and are indignant. No one has made any attempt to understand what is going on. Although in the real world, this is a common situation.
By evening, little Pihu went up to her mother, still ate pills, and then fell asleep on the floor.
The little heroine Mira Vishvakarma played her role brilliantly.
The actress girl is incredibly organic and natural in the frame. Although, before shooting, she lived in this house for two months, and her birth mother played the mom role in the picture. This was done to make the girl feel confident.
Also, all the scenes were filmed simultaneously with three cameras located in different parts of the room. Since shooting repeated takes in the case of such a crumb is very difficult.
Where can we watch Pihu?
Pihu is available on Netflix, JioCinema, and Apple TV. Also, you can buy or rent this picture on YouTube and Google Play Movies.
My thoughts about Pihu movie.
Thriller, drama, and all the worst that can happen in real life to a small child are intertwined here. One and a half hours of frank hassle.
Throughout the film, the question was spinning in my head: How could this terrible situation happen?
Of course, I blamed the baby's parents during the whole movie. No one should ever allow such a thing, even if everything is terrible and something happens between the parents in the family.
First of all, we need to understand that only adults are responsible for the life and safety of children. Yet, in this case, we see complete irresponsibility and some indifference.
Unfortunately, I can remember at least five more similar real stories from the news where everything did not end so well.
It is also important to note that Pihu's mother's face and hands were covered in bruises and bruises. Most likely, this was not the first quarrel between the parents.
Another interesting moment is when Pihu's father says on the phone that allegedly, his wife did not iron his shirt before the plane. So, the wife was already dead when her husband left the house.
Here again, we are faced with indifference in the family.
There are very few words in this film, and some things are left behind the scenes, designed for our conjecture. I assume this is done so that we dive deeper into the perception of the baby, who did not understand the tragedy with her mother.
It makes you feel her helplessness and confusion: what is happening, what to do…
Parents, don't be selfish; think of your children! They need you, and they can't do it without you!
I think Pihu movie will be helpful for both male and female audiences to watch this film to once again think about the responsibility we must bear for children, despite the problems of life that seem more important at a certain point in time.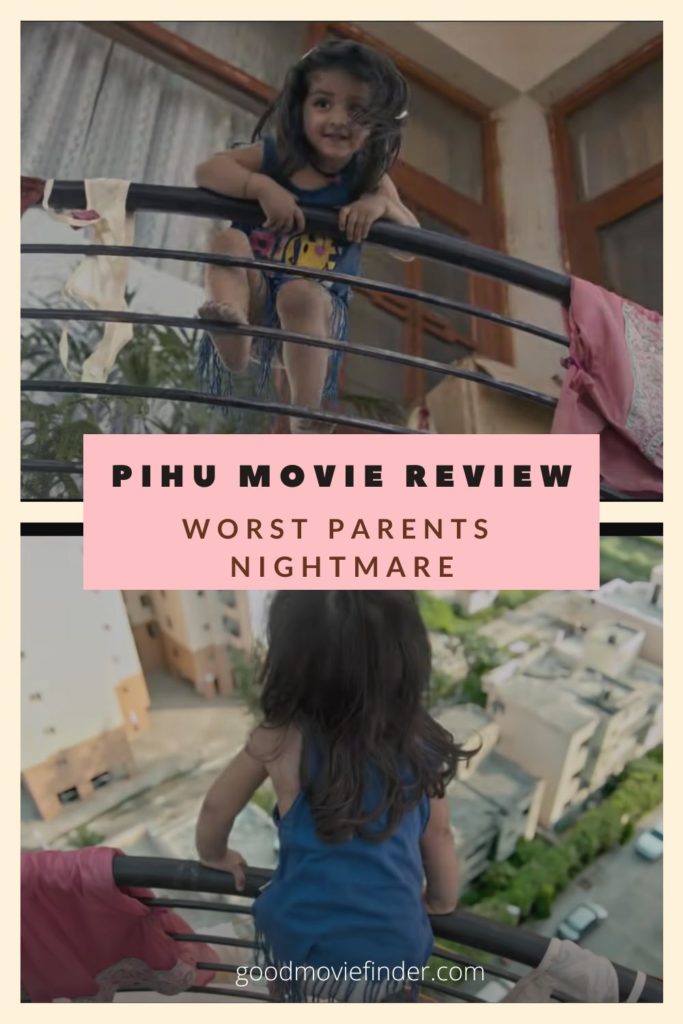 Conclusion.
This film is definitely not for entertainment or a romantic evening. Instead, this is a picture for reflection, awareness of the defenselessness of the child in our world, and the degree of responsibility of the parent to him.
Human life is priceless. And no one has the right to shorten it to themselves or others.
Share this blog post if you enjoyed it. I would appreciate it!