The film Gone with the Wind captivated me at the age of 14. I watched it excitedly, and every time I fell in love with Scarlett more and more! She seemed to me an ideal, an image one should aspire to. Secretly, I even dreamed of such a fate.
Years passed, and I changed my mind. Today I`ll share my Scarlett O'Hara character analysis with you.
Also, read similar posts about Rhett Butler, Ashley and Melanie Wilkes personalities.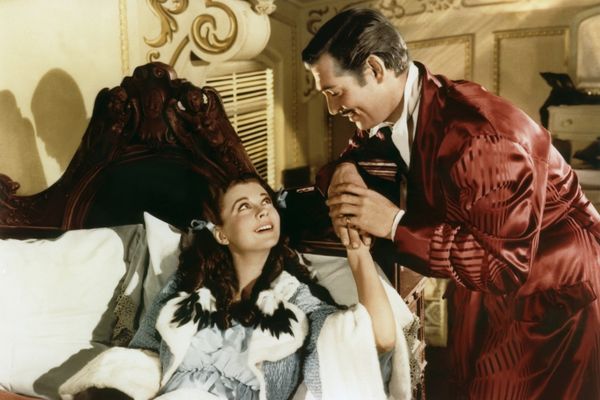 About Gone with the Wind.
Undoubtedly, Gone with the Wind is a timeless classic of world cinema, the eponymous film adaptation of Margaret Mitchell's great novel. Vivien Leigh and Clark Gable created one of the most famous on-screen couples. The picture won ten Oscars and the expansive love of many generations of viewers.
The action of the picture began in 1861 when the Civil War between the North and the South had not yet started, but talk of its inevitability was already filling all the living rooms.
Sixteen-year-old Scarlett O'Hara, who greets readers at the beginning of the first book, is not much different from any other girl who dreams of love. She does not yet know herself and does not know men. She will have to be torn between two men throughout the book, and Mitchell will never ease the tension and will not allow the reader to decide in advance who the main character will remain with.
At this basic level, the book and the film are so easily swallowed in youth. But, firstly, thinking about love in adolescence is very interesting. And secondly, the love line is just the first layer of the novel, under which other themes are hidden.
The shooting of the film itself took 140 days. As many as five directors and 13 writers worked on bringing the plan to life. The famous "burning of Atlanta" scene required the fiery destruction of about 12 hectares.
By the way, I have another cool article with the best movies of Vivien Leigh.
So let's get to know Scarlett better.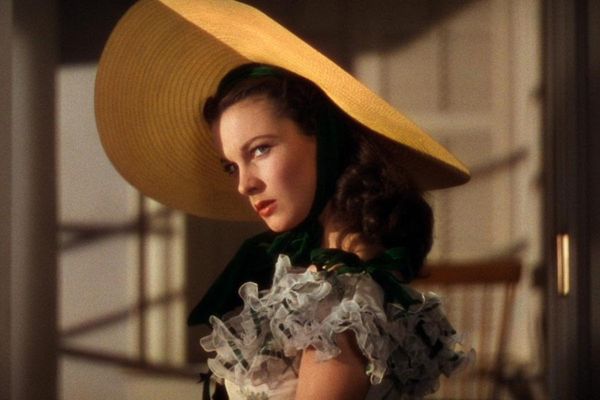 Scarlett O'Hara character analysis.
I'll start with how her childhood was formed. Scarlett saw in her mother a real lady, an ideal so attractive, so unattainable. Scarlett compared herself to her mother and understood she would never be the same. Here one can trace the rejection of oneself, one's path, and the lack of knowledge that she is different.
She took his stormy and hot Irish blood from her father, the desire to consistently achieve her own, and a penchant for adventure and entrepreneurial activity. Let me remind you that with the apparent stubbornness of his character, Scarlett's father was infantile and often seemed helpless without his wife. And after her death, he completely lost his mind.
So, at the novel's beginning and our acquaintance with Scarlett, she was 16. So, again, we see an eccentric, absurd, capricious girl who knows her worth. But why shouldn't she be?
She is the daughter of a plantation owner, lives on an estate with nannies, enslaved people, and other relevant regalia, received a good education for that time, is popular with young people from neighboring plantations, and reads romance novels. And what else should a girl from a noble family read in the 19th century?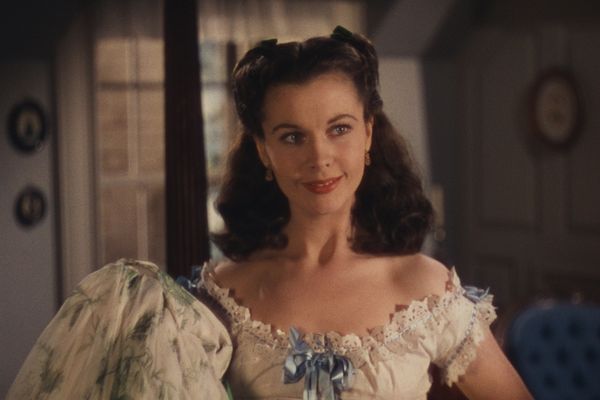 Yes, we are told that even then, the stiff girls in the person of India and Suellen condemned her. But for what? For being too frivolous? And who said that Scarlett is being frivolous? It seems she does not run on secret dates, does not make out with fans in the corners, or does not allow herself anything that is not permitted. She is 16 and quite an ordinary domestic girl of those years who received a proper upbringing.
For the same reason of youthful maximalism, after Ashley married Melanie, O'Hara, "to spite him," married Charles. Not because she was so bad and mercenary, but just out of spite. But it should be noted that Scarlett never had lovers. On the contrary, she always shared a bed exclusively with lawful husbands.
Of course, signs of neurosis are present in Scarlett. She desires to get a person who does not need her by hook or crook. To be content with crumbs in the form of kisses furtively or watching the object of adoration. What a life! 
All this suggests that Scarlett did not love herself first, which means she could not love someone.
But Scarlett has always had an inner core. Recall how Scarlett cared for the pregnant Melanie when everyone, including Aunt Pitipet, left them to their fate. It is generally an exciting fact: two young girls, 18-20 years old, one of whom was pregnant, left alone in the besieged city! And no one thought about what would happen to them, how they would survive.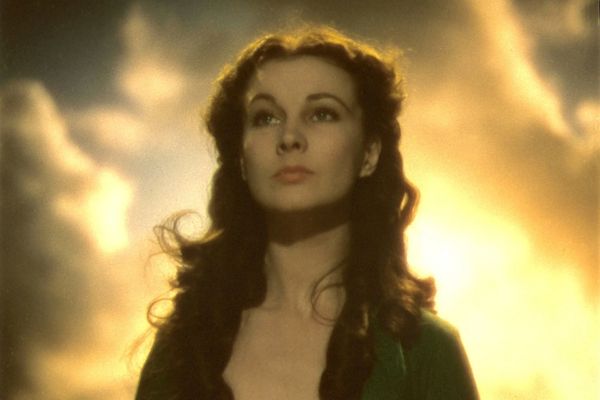 Naturally, one cannot write off the events associated with the war. Scarlett showed remarkable courage at critical moments, protecting her home, land, and loved ones. She must discard infantilism and care for the rest of the family. The strength of her spirit manifested itself here. However, her condition was described after the war by fears and nightmares. Basic security was violated, and her fears of hunger, poverty, and punishment from above haunted her.
Many blame her for the fact that she stole the groom from her sister. I think she did it not only for herself. The moment when she met Kennedy in the city and learned that he had bought a sawmill, the situation in Tara was deplorable: they were about to lose land. And that was equivalent to death. Where would all those people who lived there go? Would Suellen take them in? No. And Scarlett knew that. 
Yes, she went to meanness. But at that moment, she thought about herself and felt responsible for loved ones living in the estate. And thanks to this marriage, she saved not only herself.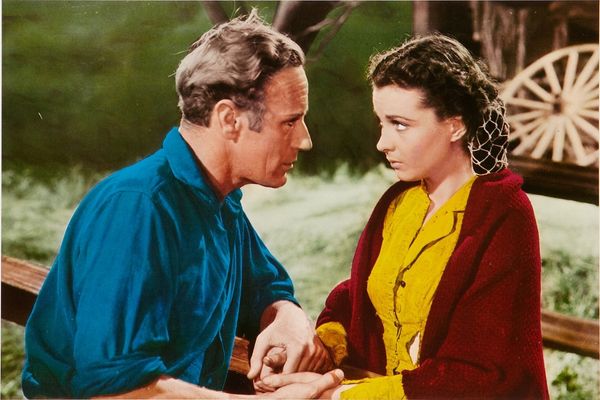 What is the relationship between Ashley Wilkes and Scarlett O Hara? 
The question arises why, with so many fans, Scarlett chose Ashley as the subject of her «love"?
Everything is straightforward: as we remember, the girl read a lot of romance novels, and Ashley ideally suited the image of the hero of one of them.
By and large, at this age, it almost doesn't matter who you fall in love with; captivating adult Ashley, intelligent, aristocratic, authoritative, making political judgments that even older men listen to, and at the same time, very soft by nature in which he resembles the older O'Hara – why not him?
Before Scarlett's eyes, there is already an example of the union of a domineering woman with a soft and supple man: these are her parents. Of course, the essential difference could be that her father sought her mother and not vice versa, but pretty stubborn girls with the makings of a leader ignore such trifles.
Scarlett generally thinks she has found an improved dad with additional tuning. Little things contradicting the sublime image are swept aside as unimportant and easily overcome.
Having access to her desires and being very strong-willed, at 17, she fell in love with a man whom, in essence, she did not know at all. A tall blond talks beautifully about the fate of civilization; why not with him?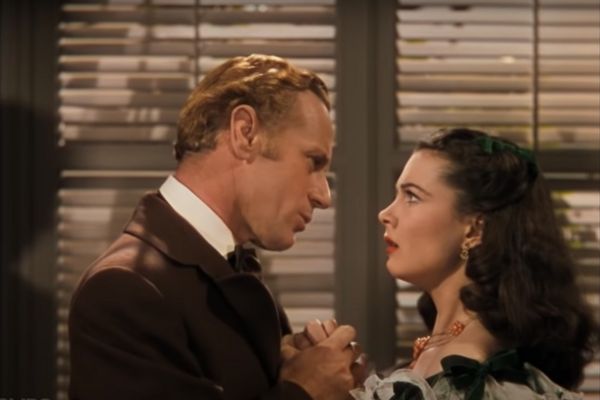 If everything had turned out according to her desire, she would have married him, got to know him better, fallen out of love, and gained the experience of not taking for love any heart flutter. The gestalt would have ended. Given the puritanical southern mores, when it would hardly have been possible to correct the deed – perhaps it would have ended in hatred for what, that Ashley did not live up to her expectations, and now she has to endure this indecisive jerk.
Perhaps without a war, Ashley would have been able to refuse her nobly. That is, the gestalt would have ended anyway – with the loss. She would cry and cry, but she would have to accept that not everything is in her power. She would become wiser, more mature, and perhaps even stop hating Ashley.
But alas! Everything turned out the way it did. Because of the war, Ashley did not find the strength to fight this terrible life on his own. And Scarlett mistook his weak will for the possibility of love and decided that if now just squeezed a little more, then "everything would work out."
Check out my other blog post about Ashley Wilkes character analysis.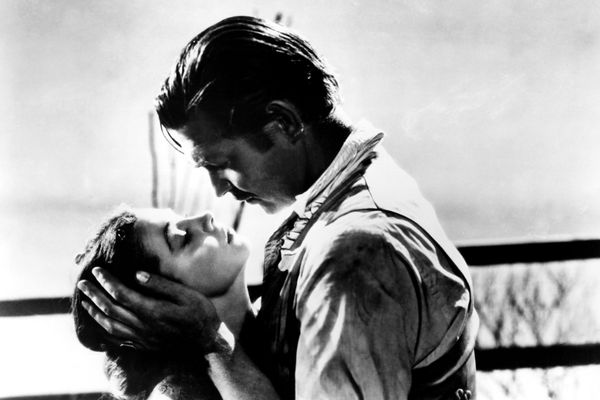 Did Scarlett O`Hara love Rhett Butler? 
In the image of Rhett Butler, Scarlett finds all those traits that Ashley lacked and also inherent in her father. Yet, this was the man with whom she could be herself! Accept your essence, your rebellious nature, but so unlike the nature of the mother, to which she aspired! Running from Rhett, Scarlett is running from herself.
Note that Rhett – of all the characters, gives the impression of being the most psychologically healthy. So it is; he knows his place in the world and observes its laws. However, Rhett also shows neurotic signs, wanting to get the cold, incapable of love, and beautiful Scarlett. So he pulls out of their lives, leaving Scarlett to deal with her feelings alone.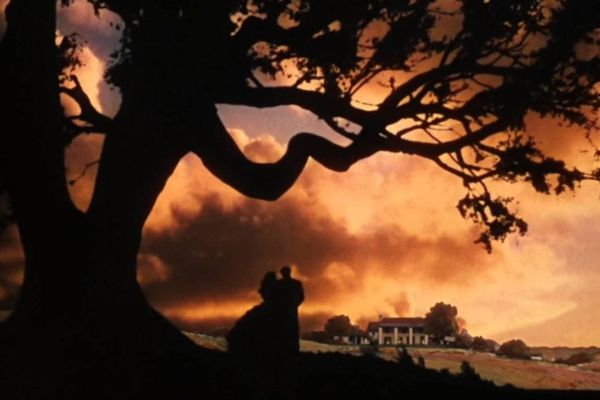 Gone with the Wind ending explained.
Toward the end, Scarlett finally realizes that all her mad love for Ashley is just chasing a phantom.
She tries to explain herself to Rhett, whose feelings she always plays with, but he rejects her. In the finale, Scarlett, mourning the departure of Rhett, utters her catchphrase: "I'll think about it tomorrow."
The explanation for the ending is pretty simple. Throughout her life, the heroine Vivien Leigh ran after the love of an inaccessible person. She was only interested in her "want" and did not want to think about how much she needed Ashley.
Through her behavior, she pushed away the person whom, it seemed, she really loved. But, unfortunately, by the time she realized this, it was already too late.
The phrase "I'll think about it tomorrow" was a real mantra for Scarlett – indeed, this attitude helped her endure dark times. But her mistake was that she began to apply this attitude in all spheres of life, even when there was no need for it.
It is noteworthy that Mitchell did not love her character; she said more than once that she wrote a negative image. The work's finale (both the book and the film) is not open but unambiguous: its meaning lies in the fact that Scarlett is doomed to loneliness.
However, it can be assumed that, like a real weed, Scarlett will not give up and will try to invent and love the lost, who has become inaccessible Rhett.
Although we can peep at a possible story continuation, check out Scarlett tv series 1994.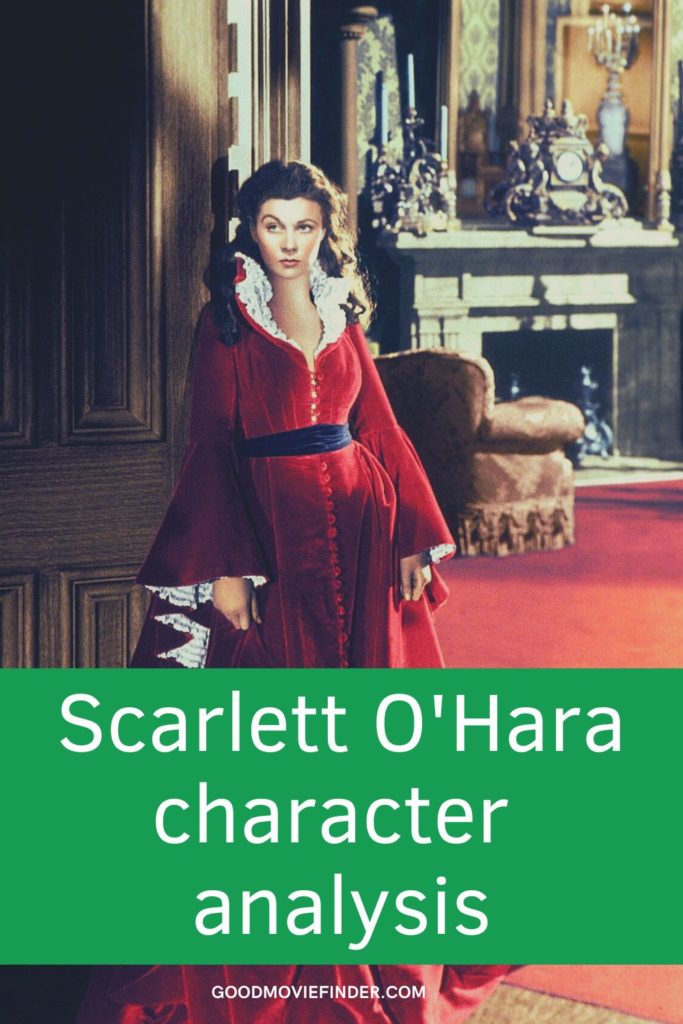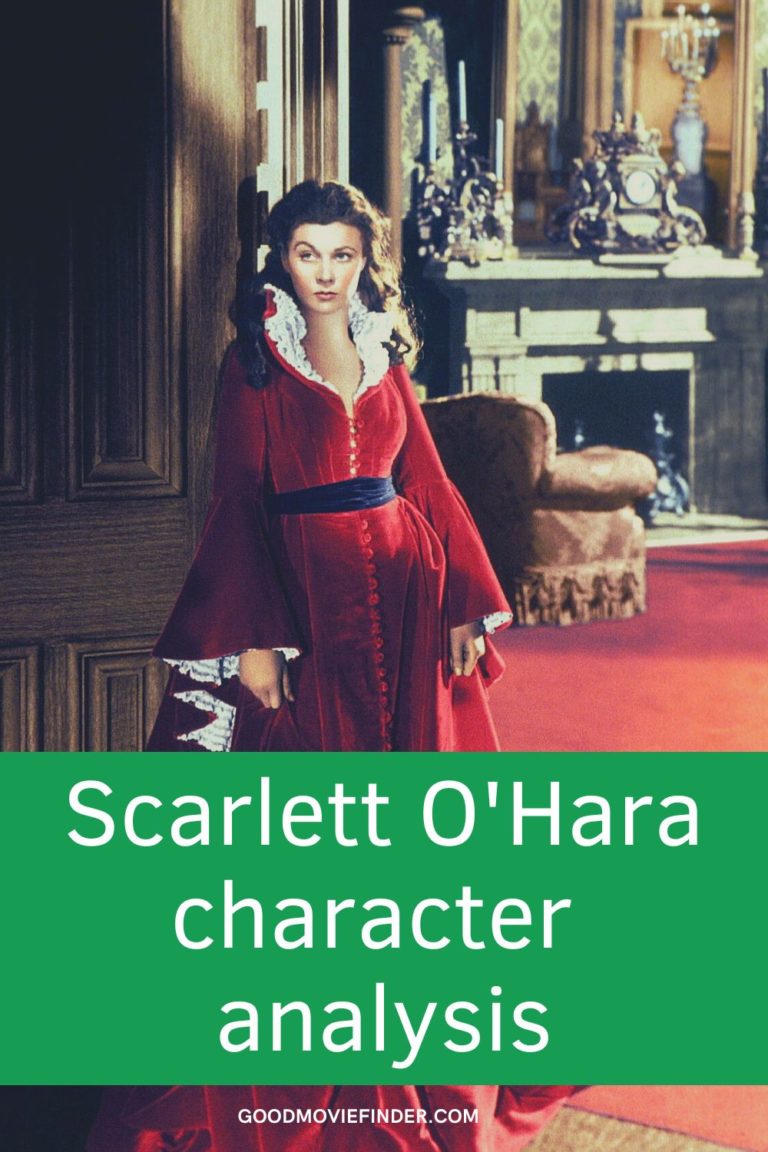 Final words.
Summing up everything written above, I absolutely sincerely believe that Scarlett O'Hara was not a complete egoist thinking only of herself and spitting on the opinions of others.
She was moderately selfish and eccentric but saved many of her loved ones from starvation and other unpleasant fates.
At the same time, a romantic film, Gone with the Wind, turns into a tragic story of three people before our eyes.
Share this blog post if you enjoyed it. I would really appreciate it!