Apocalypse is one of the most exciting genres in cinema. It is always interesting to know what the end of the world is and what will remain after it. 
I have collected 12 of the best movies about the apocalypse so that there is something to while away the evenings. Here you will find thrillers, horrors, comedies, and even melodramas about life after a catastrophe.
If you are interested in how disaster pictures affect us, check out my article on why we like apocalypse movies.
12 Great apocalypse movies.
Mad Max 2 (1981) 
 IMDb 7.6. Director George Miller, starring Mel Gibson, Michael Preston.
Mad Max 2 is the ancestor of post-apocalyptic action movies. This picture fixed the aesthetics familiar to us in cinema – barren wastelands, savages in leather and metal, and equipment assembled from rusty junk.
A catastrophe worse than nuclear war has occurred in our civilization. A terrible energy crisis has paralyzed cities and communications. Fuel is now fought by any means. Because where there is gasoline, there is life.
This post-apocalyptic cruel, dirty, vile, dangerous desert world fell to the viewer, who had not seen something like this before, to his liking. And the post-apocalyptic world gained popularity with the advent of Mad Max.
Mel Gibson, already more mature, entered the image of Max, with whom we are used to seeing lone heroes who do his job at A+.
It is a cult film. It must see if you love movies about the apocalypse—especially fans of the computer game Fallout and its sequels.
Six-String Samurai (1998)
IMDb 6.5. Director Lance Mungia stars Jeffrey Falcon, Justin McGuire and Kim De Angelo.
From the first frames, we are stunned by the news: after a nuclear war in the United States, only Vegas survived, and Elvis became its king. 
Years have passed, the king has died, and guitarists from all over the country are traveling to Vegas to try to take his place. Among them is the main character – a tramp in glasses and a suit, with a rare guitar everyone wants to take away.
Lance Mangia has shot perhaps the best parody of the post-apocalyptic genre. Wasteland, ruins, vagrants, bandits, cannibals – all according to the canons of "Mad Max," but not at all serious.
"Six String Samurai" is the end of the world in the rhythm of rock and roll, voiced by funny songs of the Red Elvises band with Russian motives.
Interestingly, the film was filmed in Death Valley on a decommissioned film donated by Fuji. And the film's budget was so small that the heroes' costumes were collected in garbage dumps and flea markets.
Like any cult movie, this film is a bit out of my mind', but it touches the soul!
Life After People tv series 2009 – 2010
IMDb 7.5. Created by David de Vries.
This is an unusual film in our top: a non-fiction documental about the Earth after the end of the world. Its authors, with the participation of scientific consultants, analyze the idea: what will happen to the world if the human race suddenly disappears? How long will the cities last? Will nuclear power plants explode?
This film is based on the results of a study of areas suddenly abandoned by people and the possible consequences of the cessation of maintenance of buildings and urban infrastructure.
The abandoned world hypothesis is illustrated with digital images showing the subsequent fate of such architectural masterpieces as the Empire State Building, Buckingham Palace, the Sears Tower, the Space Needle, the Golden Gate Bridge, and the Eiffel Tower.
Examples of the "world without people" are Pripyat and other abandoned cities, and computer graphics depict future ruins. But, scientists' forecast is generally comforting: the planet will manage without us.
Children of Men (2006)
IMDb 7.9. Director Alfonso Cuaron, stars Clive Owen, Julianne Moore, Chiwetel Ejiofor
This time, no atomic wars and zombies. It's just that all of humanity has become barren and doomed to a slow death from old age. But then, chaos broke out worldwide, and a wave of migrants swept Britain.
The world has not collapsed yet, but it is staggering around gangs of radicals, fanatics, and troops shooting at everyone. And through it all, Clive Owen's character tries to smuggle the first pregnant woman in decades – a miracle that means the world can be saved.
The entire film is designed in gloomy gray tones. Imagine this realm of devastation: dirt, garbage, broken windows, ruins, bars everywhere, scribbled walls, a cloudy sky, abandoned school buildings, ruined condom factories, and deserted playgrounds.
All this was very plausibly managed to convey by the cameraman Emmanuel Lubezki. We run with the hero through the war-torn slums, look over his shoulder, look around, and wipe the splashes of blood from his face.
Despite all the deeds of man, we are given another chance. Largely thanks to the efforts of Theo. That final scene in the boat is fantastic! What could be better than the children's cheers in the playground at the film's end?
Pompeii (2014)
IMDb 5.5. Director Paul W.S. Anderson stars Kit Harington, Kiefer Sutherland, and Emily Browning
It is a tragic love story of the enslaved person Milo and the noble Cassia against the backdrop of the eruption of Vesuvius, which forever wiped out the ancient Roman city of Pompeii.
This film is intense and precisely visual. Most of all, the gladiator fight and the volcanic eruption are impressive and mesmerizing in every sense.
The disaster is terrifying and delightful.
Buried (2010)
IMDb 7.0. Director Rodrigo Cortes, leading role Ryan Reynolds.
Paul, in Iraq on a contract, loses consciousness during an ambush and then wakes up in a strange dark place. Using a lighter, he finds himself buried in a coffin.
He will have to go through many terrible, psychologically complex, physically impossible moments of the struggle for his own life to get out of an unexpected trap.
One-person catastrophe. The only surviving hero who has not yet given up hope. Is there a chance for salvation?
If you like survival films, check out my Fall 2022 movie review.
Perfect Sense (2010)
IMDb 7.0. Director David Mackenzie, stars Ewan McGregor and Eva Green
The Earth is facing an unprecedented disease. As a result, people lose their senses in different countries – each of the five, one after the other. 
Against the backdrop of tragic events, we can see the fates of two people destined to experience and possibly lose love.
You won't see running from falling skyscrapers, no driving between roaring meteorites, and no arks amid the tsunami of the raging ocean. Instead, the tape in spirit is closer to "Blindness" with Gillian Moore and "Infection" by Steven Soderbergh.
And, of course, this film has a great social significance to the tape. So, in addition to dramatic notes, global issues are colorfully emphasized.
Fail Safe (1964)
IMDb 8.0. Director Sidney Lumet stars Henry Fonda, Walter Matthau and Fritz Weaver
The US military computer malfunctions, and the pilots of nuclear bombers are ordered to attack Moscow. Now aircraft crews are not allowed to go on air, and their only task is to complete the mission at any cost. 
The President of the United States has a few hours to prevent the impending disaster. He enters into direct telephone conversations with the Soviet General Secretary, convincing him that what happened was just an accident. But the air group commander is doing everything in his power to complete the combat mission.
Tragic ending. What a terrible choice the president faces!
The premise for creating the film Fail Safe was the Cuban Missile Crisis in 1962.
The tape shows how a state of confrontation between the two superpowers can lead to the hostility that has made the leaders of countries victims of their weapons and advanced military technologies.
The Road (2009)
IMDb 7.2. Director John Hellcat, starring Viggo Mortensen, Kodi Smit-McPhee, Charlize Theron.
Paradoxically, Cormac McCarthy's The Road is one of the best books of this genre, yet it contains almost no fantasy except for the apocalypse itself. On the other hand, the film adaptation of The Road, directed by John Hellcote with Viggo Mortensen, is grimly realistic, without exaggeration or embellishment.
Global cataclysms happened on Earth that killed both civilization and all living things. Of the edible, only canned food and other people remained. The boy and his father wander along the road, trying to survive and remain human.
The Road is one of the most realistic films in the genre and, therefore, one of the hardest. It's hard to watch people slowly die, delaying death for another day thanks to a can of stew found.
This film is without false hope. You can learn tips for survival from the picture, but not a recipe for saving the world.
Dirty and constantly tired, they try to find food or clothes and reach their goal. But, watching their movement, a heavy burden and sadness appear on the soul.
People do not survive and do not wait out this catastrophe; no – they are hopelessly dying out and degrading, dying out like dinosaurs. The epic era of people who destroyed and enslaved nature adapted the world around them, and their needs ended. Humanity is living it's last days.
Threads (1984)
IMDb 8.0. Director Mick Jackson, starring Karen Meagher, Reece Dinsdale, and David Brierly
Against a global political crisis, a simple life story of a couple in love unfolds before us. They are young, full of hope, and they have everything ahead of them. They want to get married, but an inevitable sense of disaster overtakes them. 
There are no indifferent people on the eve of the third world war. On the contrary, the expectation builds up and turns into pre-war turmoil and nuclear hysteria.
The film is divided into two parts: ' Before' and 'After,' the exchange of nuclear strikes.
'Before' was well-being and happiness: they loved each other, and she accidentally became pregnant. But the problems will begin now when a nuclear warhead literally falls on their heads. When thousands of people happily living in this city die in a second.
There will be no happy ending, and there will be no twisted plot. After the exchange of nuclear strikes, there will be nothing more human, just like in life.
You will see how all the threads will break, how all ties will be destroyed, and how a person will roll back so many centuries ago that you will be amazed at how quickly he ceased to be a Human.
When watching the film, I was most struck by the words of one woman who survived the bombing: "I want to die."
The film captures realistic footage of the world after a nuclear war and the impact of atomic weapons' damaging factors. The film will make everyone think about how horrifying the consequences can be.
I Am Legend (2007)
IMDb 7.2. Director Francis Lawrence, stars Will Smith, Charlie Tahan, Alice Braga
Military doctor Robert Neville lives alone in a devastated city. An epidemic of an unknown virus has turned people into zombies, and now the hero is desperately trying to find a cure. Soon he meets a woman for whom he begins to have a natural feeling.
But first of all, the film pleases with a very realistic and beautiful atmosphere of the post-apocalypse.
The relationship between Smith and the Dog sometimes causes a smile, laughter, and tears. The depth of their relationship is the only pure and human thing left in a city full of rabid people.
The film's highlight is its alternative ending, and the choice of one or another finish completely changes its perception. So it is because these two endings carry such a different ideological load.
Armageddon (1998))
IMDb 6.7. Director Michael Bay stars Bruce Willis, Ben Affleck, Liv Tyler and Billy Bob Thornton
The planet is in mortal danger. A colossal asteroid the size of Texas is rapidly approaching Earth. The same asteroid 65 million years ago destroyed the dinosaurs. Our planet has only 18 days!
NASA Executive Director Dan Truman decides to blow up the deadly facility. A team of drillers led by the world's best specialist, Harry Stamper, must get to the asteroid and install a nuclear charge.
Will a handful of people be able to resist the universal elements?
Armageddon is two and a half drives, a constant waterfall of jokes, and this is a magnificent soundtrack from Aerosmith and Trevor Rabin.
'This film is aimed at your heart; when you see the characters of Affleck and Tyler or Steve Buscemi, you feel like a part of this fairy tale. As our lives show, everyone sometimes needs something exciting and beautiful in our sometimes rather gray world.
Therefore, I can only give one piece of advice, enjoy what is happening on the screen. This film will provide you with many unique experiences, and this is precisely its goal and main merit.
Armageddon is an eternal masterpiece in its cinematography sector, capturing its entire era! And may the next generation receive as many positive emotions from him as ours!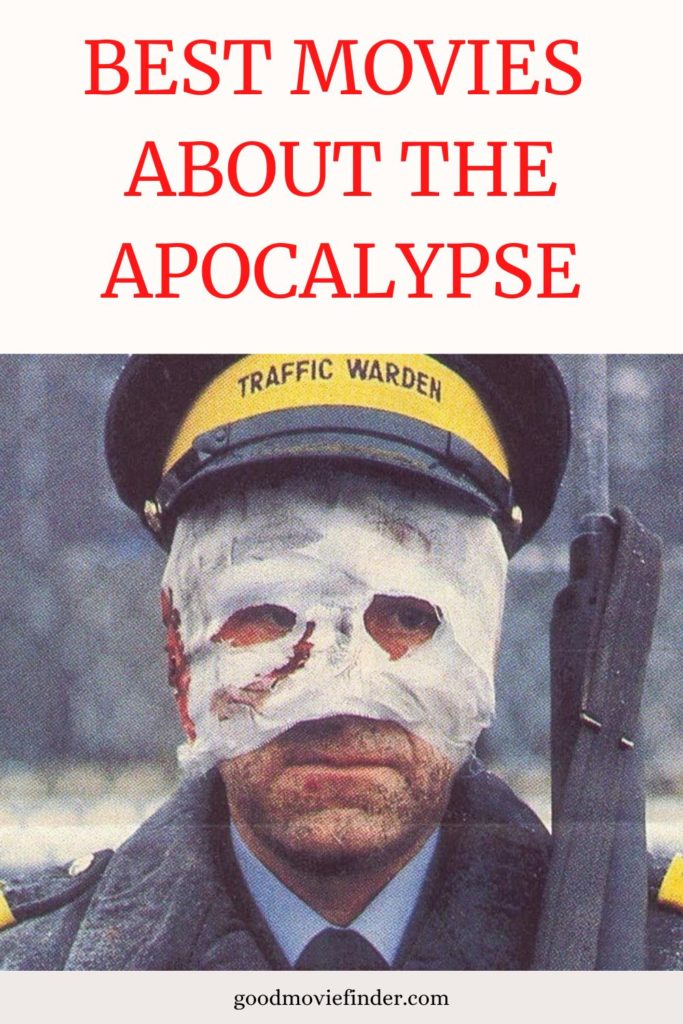 P.S.
What films are missing from the selection? Write your favorite down in the comments.
Share this blog post if you enjoyed it. I would appreciate it!