Gone with the Wind is a masterpiece movie. Early I wrote articles about Scarlett Ohara, Melanie, and Ashley Wilkes's. So, today I want to talk with you about Rhett Butler personality, which invariably evokes conflicting feelings in readers. 
For some, he is an abuser, a narcissist, a rebel, a player, and a bold one. And for someone a courageous warrior, a gentle lover, touchingly devoted to his woman, a loving and caring father.
With age, the character's perception often changes, and Rhett Butler becomes more of an anti-ideal for them than an ideal. Or is it still not?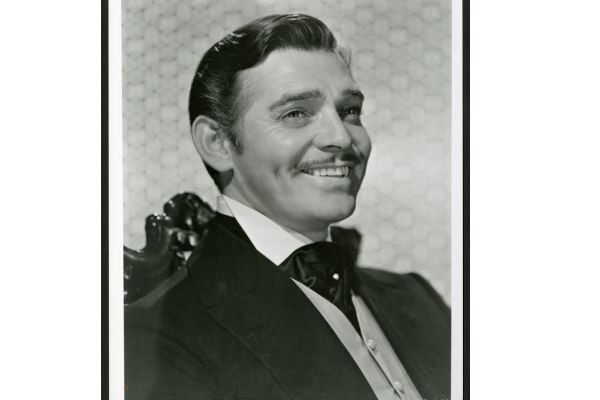 Rhett Butler actor in Gone with the Wind.
Predatory white smile. A mocking look. Soft catwalk. Rhett Butler himself.
Clark Gable for the role of Rhett Butler was approved almost immediately. A well-known actor who fits perfectly into the image, he proved with every feature, every look, and every word that he is that brave and strong, evil and damn charming Captain Butler. Look into the eyes of Clark Gable – you will see Rhett in them.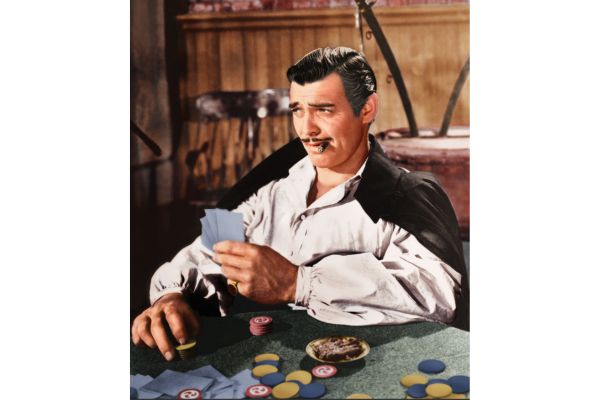 Rhett Butler character analysis.
At first glance, Rhett Butler looks like the healthiest of the bunch. Well-learned, although extremely individual moral standards, access to one's own feelings, and at the same time, the ability to come to terms with loss – a rare set!
We also note that he did not break under the yoke of circumstances when his family broke up with him, leaving him without money. Instead, he began to work and earn.
Moreover, the further, the better: gradually, he becomes the wealthiest hero of the novel, which is why he is immediately associated with a prince who can solve any woman's problem. But, unfortunately, especially in youth, due to books like the story of Cinderella, girls can really experience a substitution of concepts when "rich" becomes equal to «ideal.»
As we remember, at the beginning of the film, we are immediately told that Rhett belongs to "one of the best families in Charleston," At the same time, he is not accepted in more than one decent house, including the house of his own family. He ended up only in "Twelve Oaks" because he was visiting Kennedy on business. 
And why, in fact, such an attitude towards him? Yes, because Rhett Butler is a seasoned businessman who wanted to spit on all the conventions. And he doesn't hide it. For him, any situation is a way to profit financially.
No gentleman.
Curiously, Margaret Mitchell wrote off Rhett Butler's personality traits of the character from her first husband.
The comparison of the character with Margaret's first husband is already suspicious because he was far from ideal. Was Margaret trying to create a perfect hero out of her failed husband? Or did he allow her to design a realistic and vibrant character, nothing more?
Indeed, Rhett was engaged in not the noblest business – speculating in goods and smuggling. Nevertheless, the profession largely determines a person and his moral character.
In the beginning, Rhett did not regret the girl with whom he spent the night in the forest, refused to marry her, even if it was a mistake, and they accidentally got lost. But he showed interest in her and invited her to ride. Until that night, he needed her for some reason, but after – no. That was pretty cruel, especially considering what shame awaited her after that.
Moreover, his manner of communicating with Scarlett causes resentment. He often criticizes her, mocks, insults, and belittles.
I read many articles about how Rhett loved Scarlett, but she did not appreciate it. And I can say that it is not. Seriously, did an adult burnt businessman lose his head from a 16-year-old home girl? Yeah, she got him hooked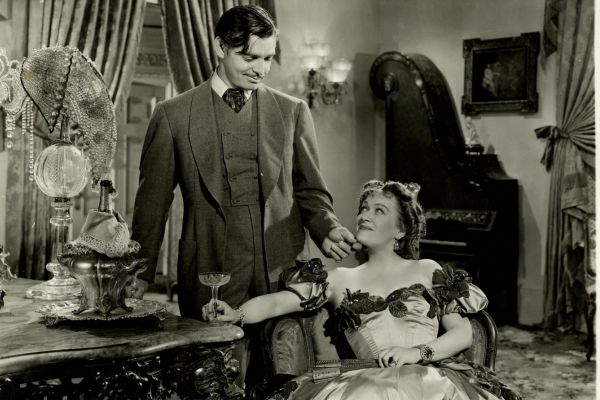 Aa well, the fact that Rhett often visits the brothel is his disadvantage, not his dignity. Especially considering the level of medicine in the 19th century. At that time, it was simply dangerous for health.
Therefore, Rhett Butler is undoubtedly an attractive character: like any "bad" guy. But never romantic, not in love (except with himself), and not sentimental. He is an absolutely cynical, self-centered, cold-blooded, calculating person. Although, of course, he is very charming against the background of other male characters in this novel.
And yet, under a mocking and indifferent shell hides a kind heart. Rhett was never able to become heartless. When the South finally lost the war, and all the hopes of the southerners collapsed along with the captured Atlanta, Rhett Butler went to the retreating army of the broken South. 
He went to war, knowing that all was lost. Rhett was smartly dressed in suits at a time when all men wore military uniforms. Rhett laughed at fools who wanted to die prematurely. We knew everything about Rhett Butler, except for what he really is.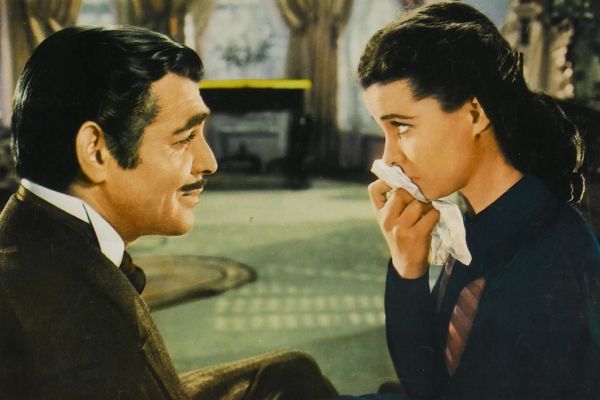 Did Rhett Butler love Scarlett?
I believe that Rhett became interested in Scarlett because she did not fall under his charm. Moreover, she practically rejected him.
She was too different from all those girls Rhett was used to seeing in secular society. Too ardent, too straightforward, too bold, and too inaccessible to him. And he is, in fact, a hunter. For him, it became a matter of inner honor before himself to achieve it.
And not just to seduce but to make this girl fall in love with him. As if, not a very noble goal. At the same time, it was not difficult for him to leave her and Melanie with the children in the steppes because of the suddenly awakened sense of duty.
Yes, he was not a wonderful husband. However, when he finally married Scarlett, Rhett knew she still thought she loved Ashley. Why, then, did he marry her at all? Yes, because he saw that she was coping with herself, that she got out of poverty and became the owner of sawmills. At that moment, after the war, sawmills were practically a "bonanza," and Scarlett won't interested in him anymore.
For some reason, he didn't marry her before when she went for Frank (and with a strong desire, he could stop her and "intercept" even then). But no. Captain Butler did this only when he realized a little more and might not get it. And on the one hand, he liked her independence; on the other hand, this independence pissed him off because it is difficult to influence an independent woman.
When Bonnie died, he reveled in his grief, not thinking about his wife, who had lost two children in a short time.
And when in the end, Rhett left, choosing the most "suitable" time for this, he did it, not because he was tired of waiting for her love, but precisely because he waited for her. Rhett Butler completed his assigned task. Yes, it took many years, and yes, it turned out to be difficult, but for him, it's even more exciting, but he achieved his goal. Because Rhett is used to winning, and when he wins, he always moves on.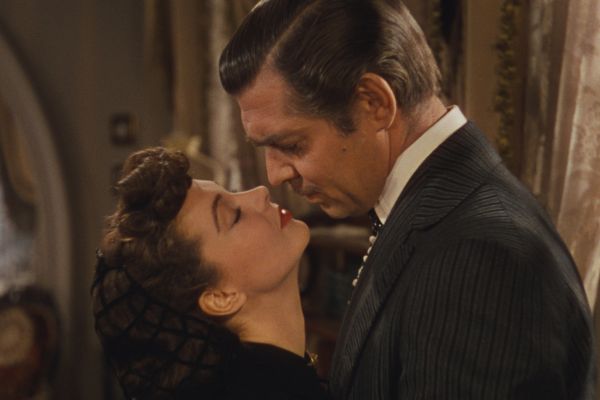 Do Scarlett and Rhett end up together?
The story's ending so unsettled readers accustomed to gemma driving that they could not believe what was happening.
But Rhett Butler will never go back to her. The book clearly states that he "stopped watching her the way a cat watches a mouse." That is, he initially wanted to conquer her, bind her to himself. But it didn't work out. Rhett betrayed her many times, and although he said he liked her for who she was, he began to torment her precisely for the essence of her nature. Having received as his wife not the best person but a uniquely strong personality, he tried to adjust it for himself. Again, it didn't work out.
But many viewers, in their analysis of Gone with the Wind, believe that Rhett simply realized that now the ball is on his side. He will run away from her while she is chasing him, but he still has some feelings for her.
I advise checking out Scarlett mini tv series for all fans of this couple.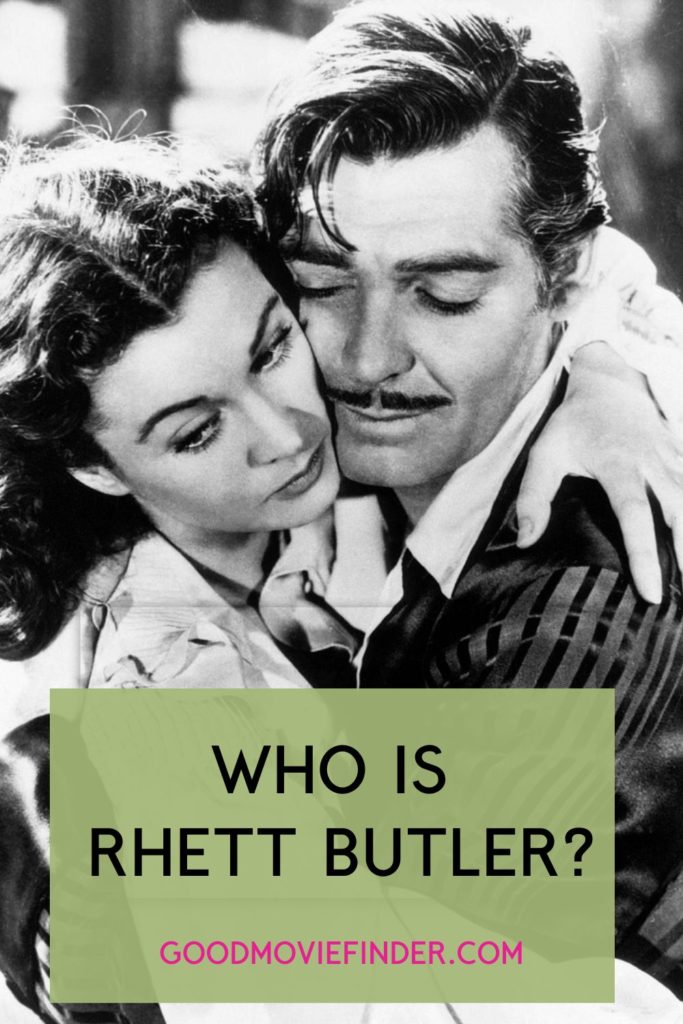 Final words.
So we see Rhett Butler is an ambiguous person. Romantic natures see him as a hero, but if you look at it, there is little pleasure in living with such a person.
What do you think of this character?
Share this blog post if you enjoyed it. I would really appreciate it!