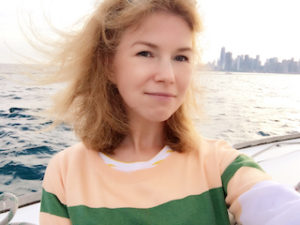 Hello, my name is Olga. And this blog is for those who love cinema and psychology.
Did you ever wondered: Can a movie be a "personal therapist"? And my answer is yes. A talented film can turn the soul and change the mind.
I write about films that you really want to see and understand. Together we will discuss why the capes in the movie Chocolate are red, birds symbolize in House of Sand and Fog, did Rhet Butler love Scarlett, why you feel sad when your favorite series ends, etc.
On my website, you can find:
– psychological film analysis
– cool movie lists
– articles on how to turn a simple movie viewing into a simple therapy.
I've created a fun group of movie fans willing to share their opinions on the topics I post.
I hope you join us too.