It happened that Ashley Wilkes snatches negative reviews more often than all the other heroes in Gone with the Wind.
Scarlett, Melanie, and Rhett have both haters and ardent admirers, but almost everyone agrees that Ashley is a spineless man.
And a logical question arises by itself, what did such bright and opposite Scarlett and Melanie find in him?
Today I wrote Gone with the Wind Ashley analysis. By the way, I already have similar articles about Scarlett O'Hara, Rhett Butler, and Melanie Wilkes character analysis.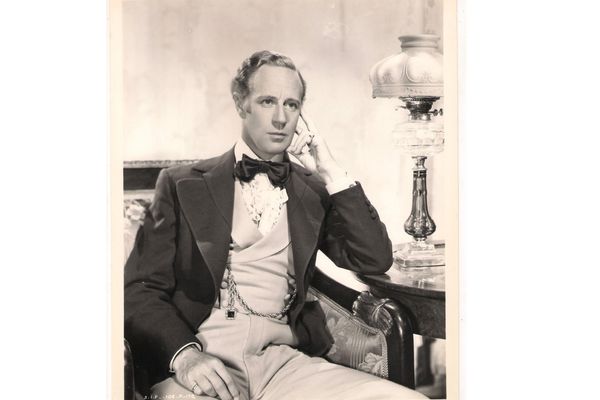 Who played Ashley in Gone with the Wind?
The role of Ashley Wilkes went to Leslie Howard.
At 37, Howard began his film career. He was appreciated for his well-trained voice of pleasant timbre. On the screen and the stage, he flawlessly played aristocrats.
In May 1939, the actor Leslie Howard was filming simultaneously in two films – "Intermezzo" and "Gone with the Wind."
Once, journalists asked him what it was like to star in Gone with the Wind, and instead of the expected flurry of enthusiasm, they heard indifferent. Leslie said that he hardly had time to change clothes between roles.
There was one more "but": at the time of filming, he was 45 years old, and his hero – Ashley, appears at the beginning of the picture as a 21-year-old boy. The actor was not eager to star in Gone with the Wind, which gave him an image of detachment and mystery.
By the way, his most famous films were Berkeley Square, Scarlet Pimpernel, and Pygmalion. Twice the actor was nominated for an Oscar.
Let's get to know Ashley Wilkes better.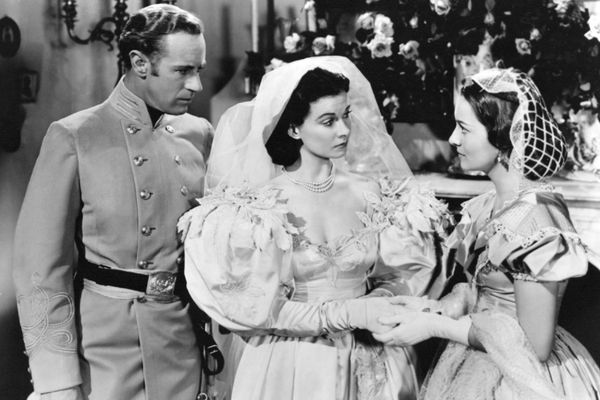 Gone with the Wind Ashley analysis.
Ashley Wilkes is often presented as a dreamy romantic, an honest and decent person, practically the last real gentleman of the departed South. But is it true?
He seems much more mature, with developed self-reflection in this movie. But at the same time, he is not feeling his true desires and, therefore, will not take responsibility for his life but constantly punish himself for it.
He often conflicts with his desires and lacks stability in this world. That is why strong-willed women attract him: the dangerous temperamental Scarlett and the reserved but no less strong-willed Melanie. Unlike him, they both know perfectly well what they want and are sufficiently guided by their desires.
As a neurotic, I see a kindred spirit in Ashley. We can't live in peace whistling, and we definitely need to suffer, by all means! Do nothing, suffer from it, and still not change anything, but punish yourself for everything, for everything, unable to give up anything – this is the motto of a real neurotic!
As a result, Ashley sincerely demonstrates what in psychology is called a "double signal": he seems to want to be with Scarlett but doesn't seem to want to. Here he explains his love to her, and then he marries Melanie. In general, it demonstrates everything because Father O'Hara predicted at the very beginning that Scarlett would hate this man for the rest of her life.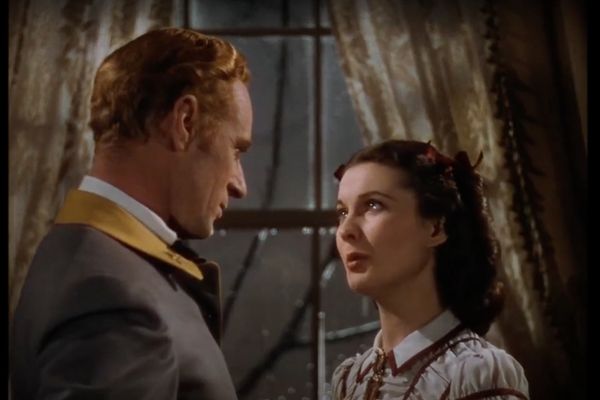 One of the main criteria for assessing his personality is his attitude toward Scarlett. There is an opinion that the girl became interested in the young man because he did not pay any attention to her, and she decided to achieve him. But this is not entirely true.
Ashley was intelligent, educated, well-read, well-developed physically, and courteous. And at the same time, he gave Scarlett reason to believe something was between them.
The book says he accompanied her for two years to balls, tennis matches, fishing, picnics, etc. And often Scarlett caught his enigmatic gaze on her.
In other words, he behaved with her like a young man who gives her signs of attention and gives an excellent reason to think he is in love with her. For a moment, when he returned from Europe, Scarlett was 14 years old, and, given his behavior, she was absolutely sure that he should propose to her!
But I think Ashley was just bored, but others thought it was mysterious. Plus, his ego was pleased with the admiration of the first beauty.
Moreover, at the novel's beginning, he tells Scarlett that he loves her at a picnic in Twelve Oaks. And then, practically, he repeated it when, in the ruined Tara, she came to him for advice on how to get money to pay the tax.
And the whole novel, he held her by this and fed her illusions: he loves her, and Mellie, this is his duty, this is his duty. As for me, this is not very decent behavior.
Besides, Ashley knew he was incapable of anything. Ashley Wilkes was a helpless and useless person. He could not do anything, but, much worse; he did not want to do anything.
He was made for a different life: sitting under a tree in the Twelve Oaks, writing poetry and talking about "high," not even participating in the affairs of his estate, which were well established long before him and which Melanie would have taken over the management of. And Ashley would philosophize.
In principle, he says that there is no place for me in this world. In other words, Scarlett, I'm a coward. Can I still live here? I don't want to grow up and take responsibility.
We can still remember that Ashley did nothing to restore his estate and ended up losing it. And Ashley himself sent Scarlett to Rhett to ask for money.
Again, Ashley was smart, and far from naive. He did not say, "Go to him for money." Still, he suggested this, realizing that Scarlett would be forced to go to Rhett with the prospect of losing a roof over his head and the absence of other opportunities for receiving money. And how will she get the money? It doesn't matter.
Therefore, we can safely say that since returning to Tara, Ashley has fully parasitized Scarlett and her attitude toward him.
But note that if not for the civil war, Ashley likely lived a calm and good life. Melanie would run the estate, and he would talk about the structure of the world.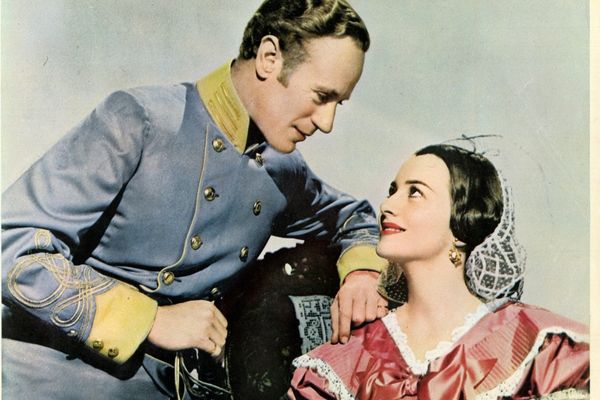 Gone with the Wind Ashley and Melanie.
Melanie could fully share Ashley's daydreaming and loneliness. However, she understood him perfectly and was proud of his mind, soft heart, and courage. 
After all, he was not a coward at all in the war. He, like Rhett, had no illusions about a quick victory and was aware of the horror that awaited them in the war. And yet he, unlike Rhett, went for it from the beginning and did not join at the end.
Howard's hero was not a coward. He did not flinch when the southerners decided to avenge the attack on Scarlett, although they would have hanged him if he had been caught. Ashley is not afraid of hunger, unlike Scarlett. According to his confession, he calmly endured it in the war and captivity.
His fear is more complex. He is afraid of real life, in which he has to fight for a place in the sun, for a piece of bread. He is well aware that he is not adapted to this.
Melanie is his wall and protection in this world; therefore, their marriage turns out to be so strong. Couple of Melanie and Ashley is very similar to the marriage of Scarlett's parents. A strong woman plus a weak and psychologically dependent man.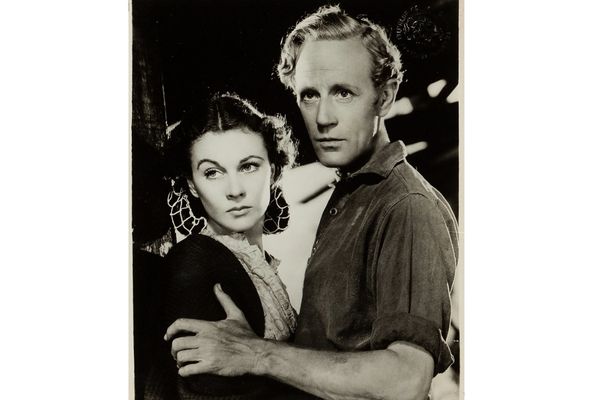 Why did Scarlett love Ashley so much?
Scarlett fell in love with Ashley like Prince Charming on a white horse when he appeared before her after a three-year trip to Europe.
She saved his beautiful image in her heart: blonde hair, dreamy gray eyes, and a smile. It was this image that she remembered and kept for almost 15 years. 
Also, Scarlett falls in love with a mystery. She could never understand Ashley, which is very convenient for composing her dream, ideal love. In addition, Ashley did not run after her because he was already engaged, which fueled Scarlett's sporting interest and stubbornness.
Before the old world collapsed, Ashley was considered a great gentleman. In any traditional entertainment of the local youth, he was second to none in anything. Ashley was equally dexterous and skillful both at the hunt, at the ball, and the card table, and in a political dispute, and was considered, moreover, undoubtedly, the first rider of the county.
Of course, in the case of a prosperous life, he would still like Scarlett since she embodies everything he does not have. But, most likely, he would still have the strength to refuse it nobly.
After all, Ashley is not a scoundrel. From the beginning, he knows he needs to refuse it, and he always tries. But this such powerlessness, which he hates so much in himself, leads to the fact that he is downright forced to agree.
Unfortunately, Scarlett spent her whole life chasing the ghost of a man she didn't even know. Then, finally, she came up with this love in her head, and this feeling had no real chance of coming true.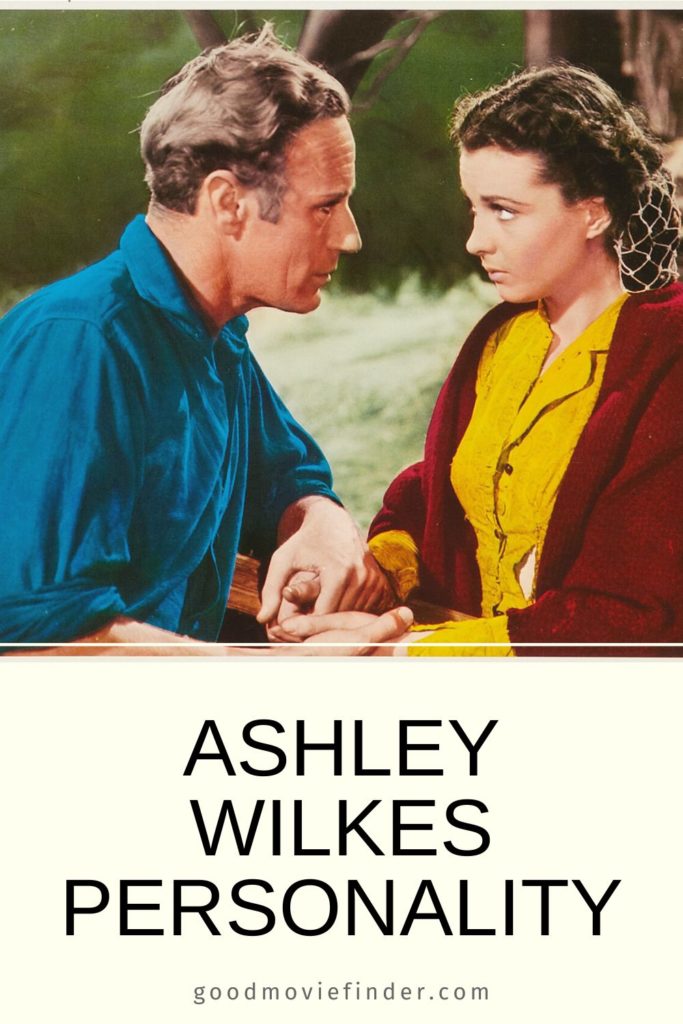 Final words.
Summing up everything written above, I think Ashley Wilkes is a very ambiguous character in the novel. 
Because under the mask of "noble gentleman" hides the ideal hero and prince of the old world. But upon closer inspection, we see a manipulator who can live his whole life at the expense of women.
The gleam in his eyes has dimmed, and his golden hair has turned grey.
How does Ashley make you feel?
Share this blog post if you enjoyed it. I would really appreciate it!