Music and the picture on the screen are always a unique combination. Music can serve as an essential tool for uncovering the plot and fully reflecting the essence of the film. And sometimes, the soundtrack can be even better than the movie.
I have decided to share with you my favorite movie songs today.
My list of movie soundtracks.
«Over the Rainbow» The Wizard of Oz (1939).
Performed by: Judy Garland
This film has become an absolute classic in Hollywood – the same as, for example, "Gone with the Wind." 17-year-old Judy Garland masterly performed the heartbreaking ballad "Over the Rainbow" by composer Harold Arlen and poet Edgar Harburg. This scene has forever been inscribed in cinema and popular music history.
«Moon River» Breakfast at Tiffany's ( 1961).
Performed by: Audrey Hepburn.
"Moon River," written by Henry Mancini and Johnny Mercer, won an Oscar for best song and a Grammy for best recording of the year. Then it was performed by many famous singers, including Frank Sinatra and even Louis Armstrong.
«Uninvited» City of Angels (1998)
Performed by Alanis Morissette.
In 1999, Alanis won the Grammy for Best Female Rock Vocal Performance with this song.
«Purple rain» Purple rain (1984)
Performed by Prince.
This melody combines rock, pop, and orchestral music, and it is one of Prince's iconic works. In the same year, the single was included in the "500 Greatest Songs of All Time," according to Rolling Stone magazine.
The Godfather theme song (1972)
Composer Nino Rota.
The music of the composer Nino Rota has become the hallmark of The Godfather. And the instrumental composition Love theme is one of the most recognizable melodies in the whole world. Even those who have not watched the film know: this is the soundtrack from The Godfather.
In the same 1972, the melody from the film became a song called Speak Softly, Love. This song was performed by Gianni Morandi, Delilah, Andrea Bocelli.
«I Will Always Love You» The Bodyguard (1992). 
Performed by Whitney Houston.
When we talk about the movie "The Bodyguard" by Mick Jackson, we always remember the song "I Will Always Love You." Interestingly, in America, "I Will Always Love You" has become one of the most popular wedding composition, and in England, it was most often played at funerals. This composition is one of the best-selling soundtracks of all time.
«Chi Mai» Le Professionnel (1981)
Composer Ennio Morricone.
Italian composer Ennio Morricone has created many stunning film soundtracks. But, perhaps, the most memorable and heartfelt melody that came out of the maestro's pen is the composition "Chi Mai." Most listeners associate this music with the film "Professional" with Jean-Paul Belmondo, released in 1981.
Halloween (1978) main theme.
Composed and performed by John Carpenter.
I love horror movies, and the Halloween theme is one of my all-time favorite horror songs. It's a masterpiece!
Romeo And Juliet (1968) theme song.
Composer Nino Rota.
The 1968 adaptation of Romeo and Juliet is my best-loved. Everything is beautiful in it: actors, costumes and fabulous music.
"Shape of My Heart" Leon (1994)
Performed by Sting.
 "Shape of My Heart" is Sting's lovely song from 1993's Ten Summoner's Tales.
«Falling Slowly» Once 2007
Performed by Glen Hansard and Marketa Irglova.
Once is a musical movie by Irish director John Carney. In 2008, the film won the Academy Award for Best Song for a Film for "Falling Slowly."
You will hear 13 original songs written and performed by Glen Hansard and Marketa Irglova in this movie.
«The Wonder of You» Big little lies (2017).
Performed by Conor O'Brien
I'm a big fan of Big Little Lies. I'm just in love with every song in this movie, but The Wonder of You is my favorite. Ed sang this song for his wife, Madeline, in the series. 
Requiem for a Dream (2000) main theme 
The composer is Clint Mansell.
This music became a cult hit, as the soundtrack was appreciated by many musicians and received wide recognition. The composition "Lux Aeterna" and version "Requiem for a Tower" were subsequently used in various forms of media (trailers and teasers of films and TV series, video games, TV shows, commercials, and other media.
«Young and Beautiful» The Great Gatsby, 2013
Performed by Lana Del Rey.
I love this movie so much. Exciting plot, beautiful costumes, and great music! There are two hits in this movie Lana Del Rey – Young and Beautiful, Fergie – A Little Party Never Killed Nobody (All We Got).
The Great Gatsby soundtrack album (Music from Baz Luhrmann's Film) comprises fourteen songs and various artists' cover versions.
Pirates of the Caribbean: The Curse of the Black Pearl, (2003) main theme.
Music by Klaus Badelt and film producer Hans Zimmer.
Walt Disney Records released a soundtrack album on July 22, 2003.
Hans Zimmer made musical sketches almost overnight. Among these sketches was the famous theme "He's a Pirate," which will be associated with the entire subsequent franchise about the adventures of Jack Sparrow.
Later, seven more composers started to work on this project (including the future composer of the music for "Game of Thrones" – Ramid Javadi).
Original GhostBusters (1984) Theme Song.
Performed by Ray Parker Jr.
"Ghostbusters" is a 1984 song for the film of the same name. In June 1984, the song debuted at number 68 on the Billboard Hot 100 and reached number one on August 11, staying there for about a month.
"Skyfall", Skyfall (007: Skyfall Coordinates)
Performed by Adele.
 Skyfall is a song by the British singer and composer Adele, which became the title theme of the James Bond film. "Skyfall" became another achievement in Adele's creative piggy bank. The song has collected the Oscar and Golden Globe.
"Heathens" Suicide Squad (2016)
Performed by Twenty One Pilots.
Atlantic Records released Suicide Squad The Album on August 5, 2016. Interestingly, this album won the 2017 Kids' Choice Awards for Favorite Soundtrack.
If you want to know more about Oscar winners' soundtracks, check out this page.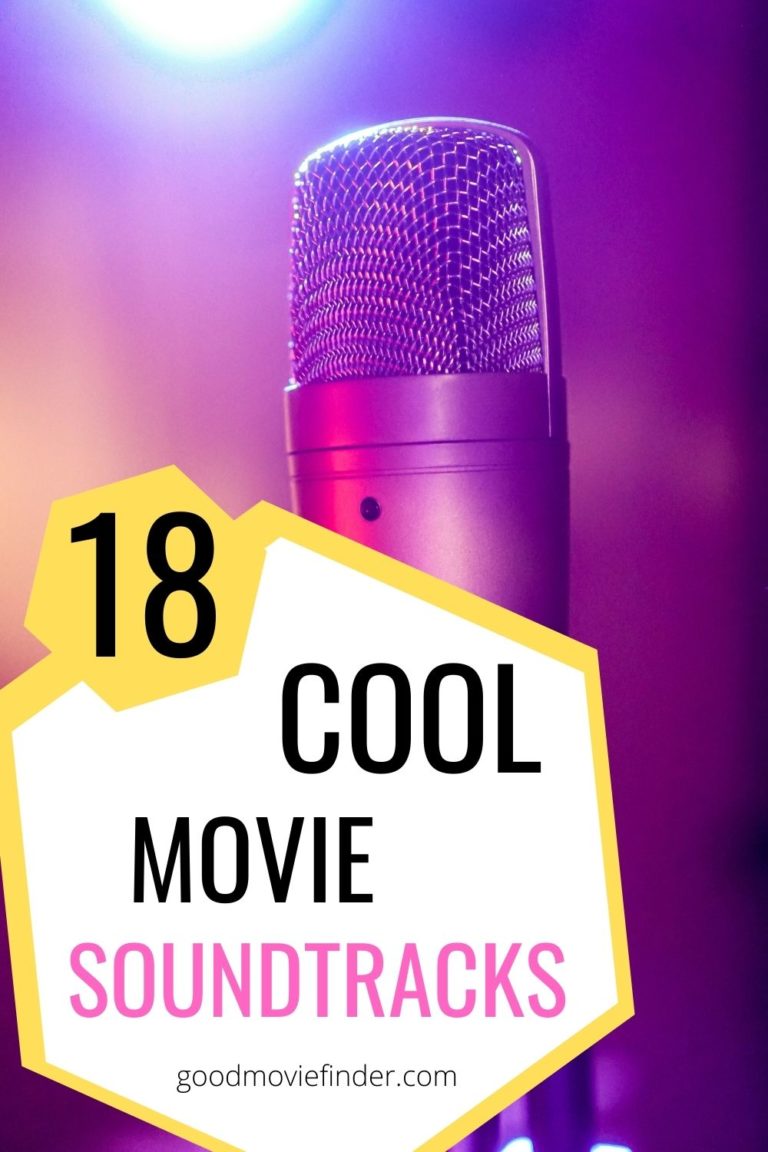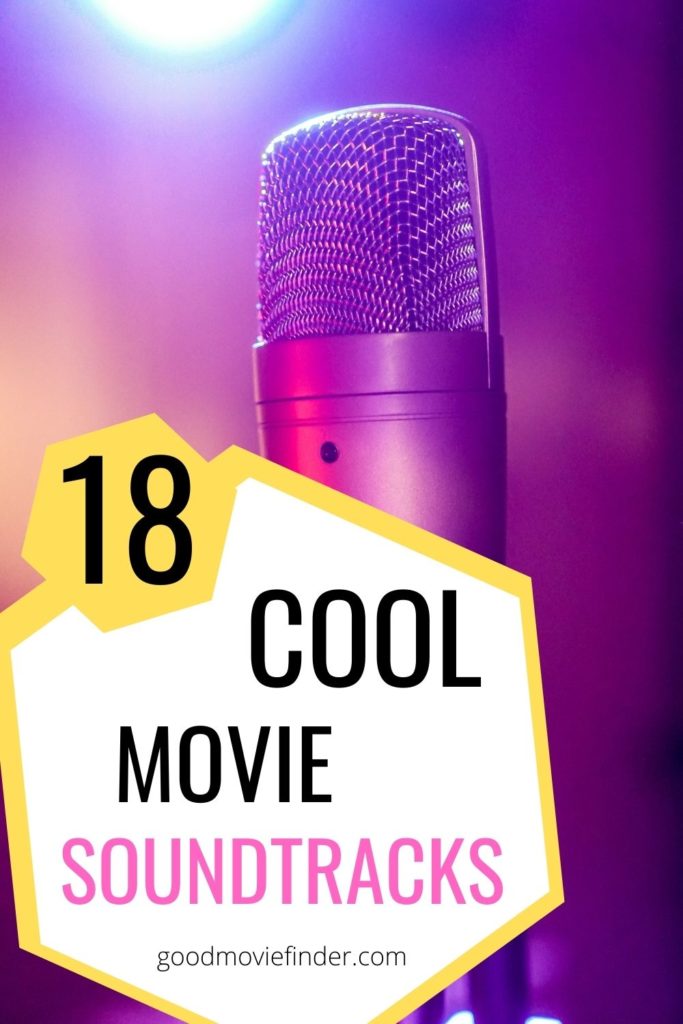 P.S.
Guys, I had so much fin writing this post and I hope you enjoyed my selection of catchy movie songs. Have I skipped over your favorite soundtrack? Let me know in the comments below. 
Share this blog post if you enjoyed it. I would appreciate it!