During the candy period, you go on dates and get to know each other little by little. However, sometimes there comes a moment when you want to hide from prying eyes and spend an evening at home with a glass of delicious wine. To do this, watching a suitable romantic movie will be a great occasion.
Cinema for two is a classic version of a date with your loved one. Love is in the air!
Read on how to turn an ordinary evening into a romantic movie night at home that will be remembered for a long time.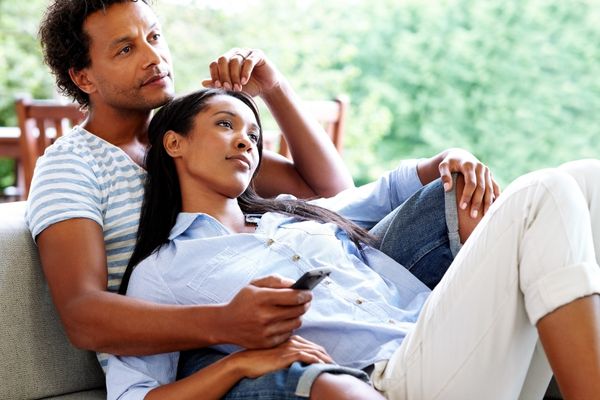 Effects of watching movies.
Joint film screenings come from childhood. At first, we all watched cartoons on TV with our parents and siblings.
Then we grew up and began gathering with friends at someone's house to watch a movie on a cassette or disk.
And if earlier we were limited to a TV program, now we have an extensive choice of what to watch, at what time and in what company.
Scientific benefits of watching movies.
Therapists are sure that joint viewings are very useful. So, American social psychologists conducted research, during which it turned out that watching movies and TV shows with your loved one. 
And even more helpful because the effect of such a joint absorption of content and its subsequent discussion brings partners much better, having a more positive impact on relationships.
In addition, I want to mention the study of scientists from the University of Michigan. They proved that romantic films provoke the production of the hormone progesterone, which is responsible for sexual desire and the joy of communicating with loved ones.
One big mistake.
But the main mistake that 90% make is that everyone begins to focus on cinema. Which movie to choose, what to do before, what after, and whether you like the picture.
You overthink about the future instead of focusing on the present.
In this situation, movies are just an excuse to spend time together. Hence, your invitation to a romantic movie at home is perceived not as a trip to the cinema but as a joint pastime. 
Therefore, you need to create an atmosphere of romance, and the movie will be the background.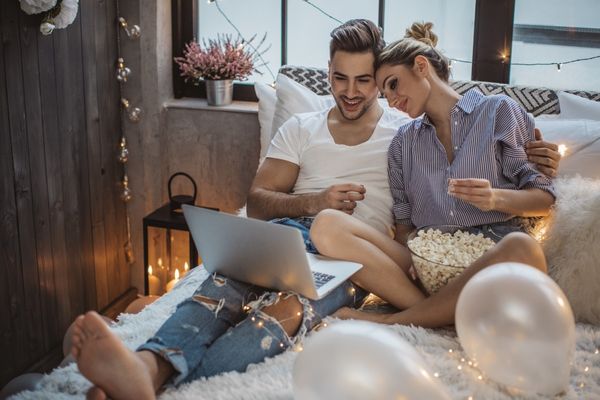 How do you make a romantic movie night at home special?
1 Choose a movie that you both like, and try not to quarrel when choosing.
Try to figure out what movies your partner likes. For example, some people like melodramas or romantic comedies, while others are into horror films.
I still remember one of my best movie dates when we watched a thriller!
If you can't make up your mind, ask the guest what movie he wants to see. Better to ask than to make him suffer for an hour and a half or two hours before a movie he hates.
You should also like this movie as much as your soul mate. Otherwise, your partner may be reluctant to watch and feel guilty that she likes the date and you do not. Have more than one movie ready just in case your first choice isn't as good as you thought.
Last week I created a list of 12 sad and happy romance movies that make you cry. I bet it will help you find great love stories for your movie date.
It's also possible you won't see the movie at all. Therefore, sometimes it is better to choose a film you have already watched and want to watch again, not a new movie that the two of you have long wanted to see.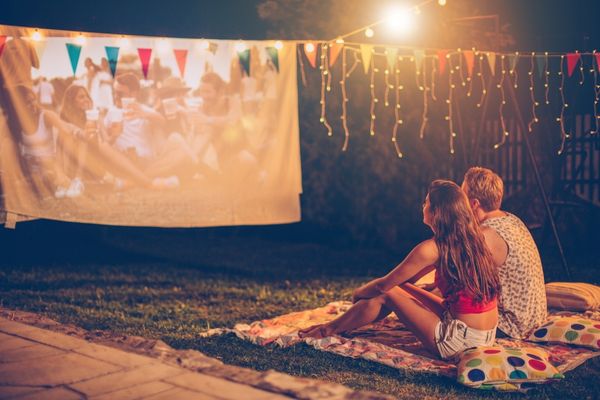 2 Prepare a space for watching a movie.
The first step is to clean the room. If you lack time, you can do the cleaning within a few days in small areas.
The next step is to prepare a comfortable place where both of you can sit.
Keep a blanket handy in case you get cold, as this will give you an excellent opportunity to get cozy. In addition, there should be some table (coffee table or bedside table) nearby to put snacks and drinks.
Turn off your mobile phone. Even better, get it out of the room. Sometimes the temptation to send a message is too great, and a phone call can ruin the whole date.
Turn an apartment into a cinema.
If you want to recreate the atmosphere of a cinema, you can look for a projector. For example, you can take out excess furniture from the living room, project a film on a light wall or a special fabric screen, and sit on the blankets on the floor.
Turn off the main light and turn on the LED strip. It will be bright, festive, and very atmospheric. With an additional light source, your eyes will be easier to adjust to the difference in lighting between a dark room and a bright screen, and they will be less tired.
Take care of the sound.
TVs and laptops have evolved much in recent years regarding picture quality, but their sound systems aren't all that great. As a result, the characters' voices are often not heard against the background of loud music, and you must listen carefully to make out the dialogue. 
Therefore, it is worth connecting speakers or buying professional soundbars. They provide a spacious, wider sound field than single speakers yet take up little space and are reasonably easy to set up.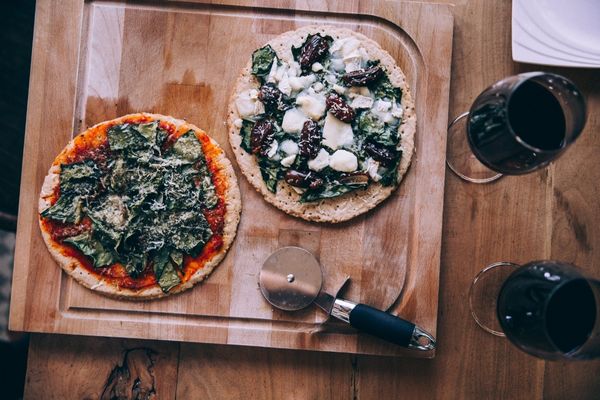 3 Prepare snacks.
Let's face it: for most people, popcorn is the best part of going to the cinema, other than the movie itself. If you are at home, this does not mean you must deprive yourself of this pleasure. You can buy ready-made popcorn or make your own.
I have an awesome post with 18 movie night snacks already. You will find popcorn seasoning and snack recipes.
Also, popcorn can be replaced with chips, corn sticks, or nuts. The main thing is to stock up on many different containers and plates so that people sitting on the sides do not have to reach through others to the center of the room.
Knowing your guest's taste preferences and restrictions will be ideal. For example, sometimes, a diet girl cannot afford to eat an extra 500-800 kcal at dinner. And people with gluten intolerance can't eat pizza.
Suppose you want a full dinner while watching a movie, order food delivery. It is a great option, after which you do not have to clean the dishes for hours. It all depends on your individual preferences.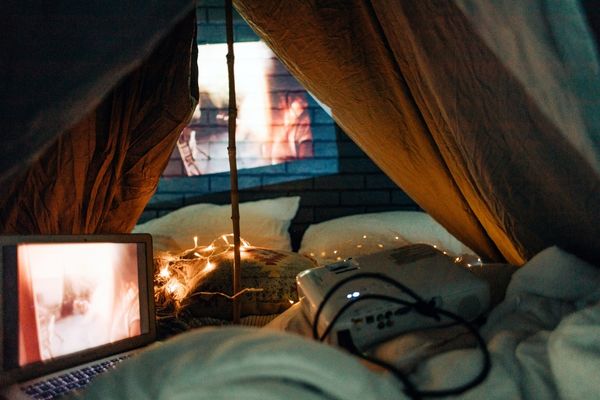 4 The main thing is romance.
The flight of fancy is limited only by your desires. Atmospheric candles, flowers, the smell of chocolate, and handwritten cinema tickets, lit the entire room in a warm and slightly dimmed way.
An exciting idea for watching a movie together would be a picnic on the floor in the living room, a romantic fort from blankets, or watching a movie in the backyard.
Remember that your main interest is not on the screen. After all, it is for the sake of another person that you want to know how to arrange a movie night.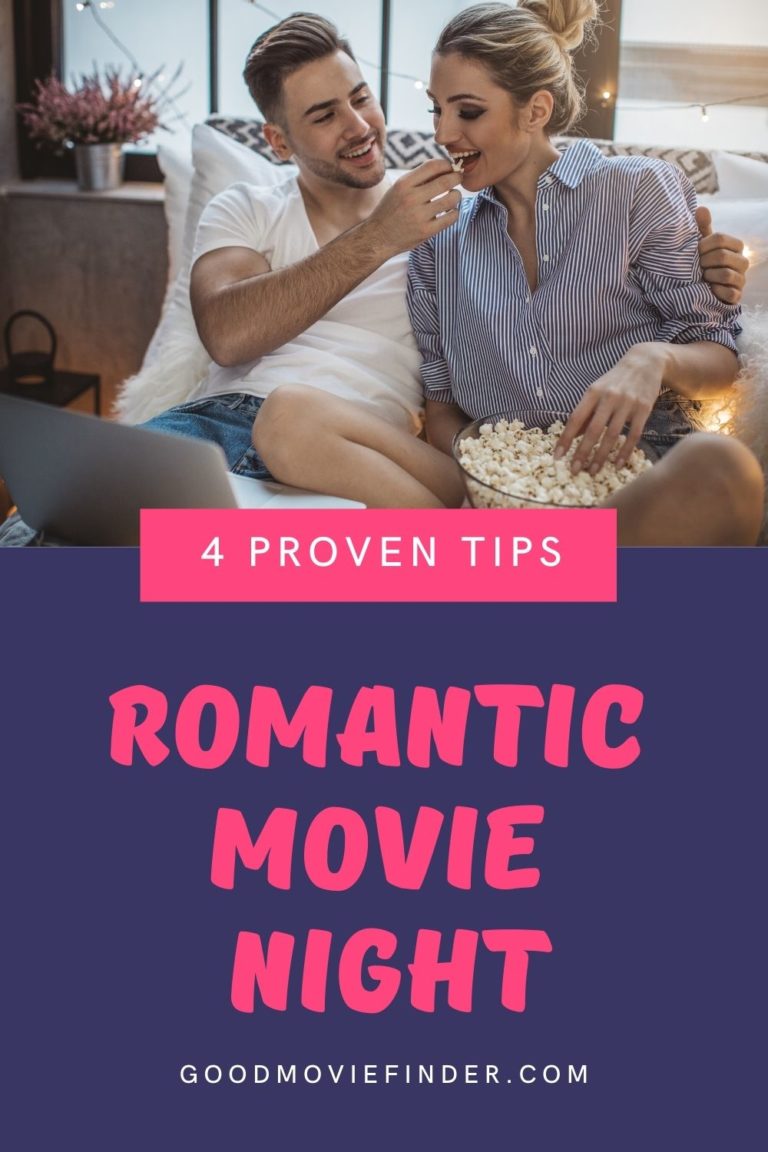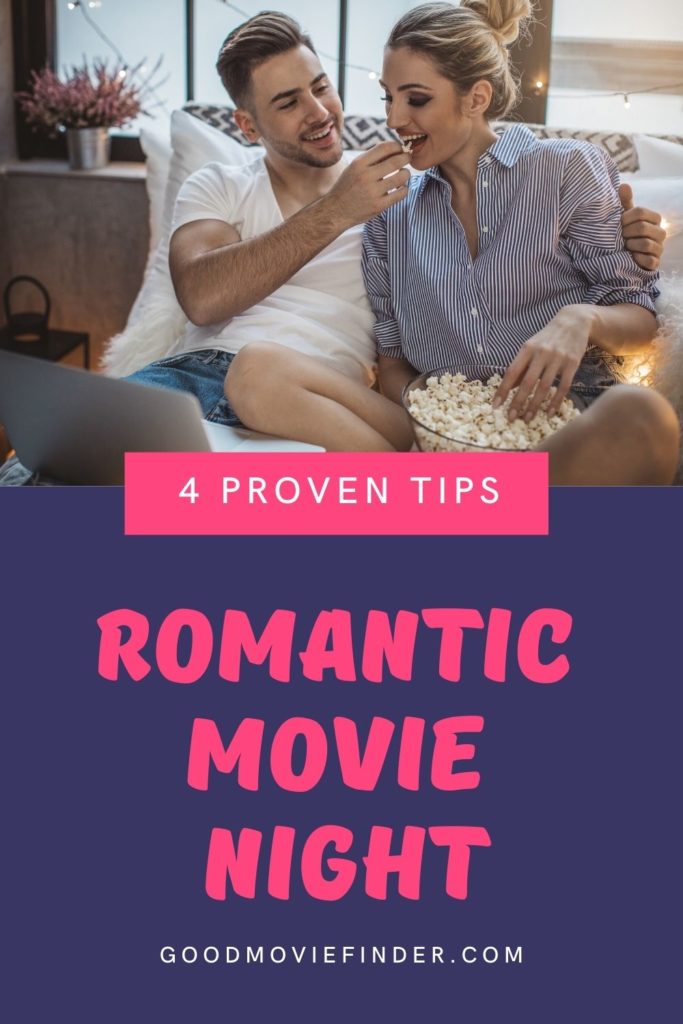 Conclusion.
I wrote 1300 words article, but I still have to tell you the last thing. Don't go crazy with too much preparation for an ideal date. Most romantic movie nights go great with sweets, wine, and a movie on tv or laptop. 
The primary advice on arranging a movie night is to do what you and your significant other want. And you will definitely succeed.