I love treating myself to desserts, especially on cold weekends. Yesterday, I was re-watching My Blueberry Nights and ate a couple of pieces of blueberry pie with gusto. And then I thought it would be great to share with you my selection of desserts from movies.
So, let's move from words to action and start cooking easy and mouth-watering treats.
Sweet recipes from movies.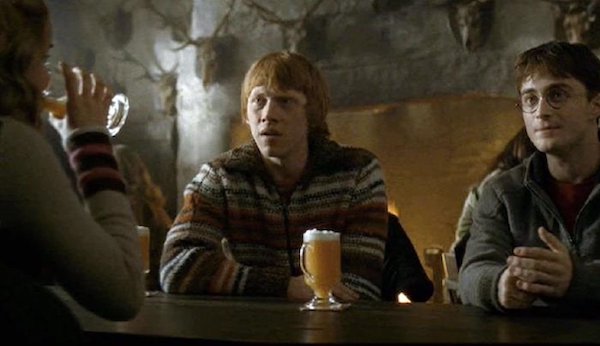 Butterbeer, Harry Potter.
When Harry, Ron and Hermione entered their fifth year at Hogwarts, they could finally taste the wizards' favorite butterbeer at the Three Broomsticks. Thanks to its persistent foam and yellowish-cloudy color, its appearance resembles some types of real beer.
 And, of course, I also always wanted to try this unusual drink. To do this, you don't need to enroll in a witchcraft school or look for wizards' taverns: you can make a non-alcoholic version of beer in your kitchen.
Culinary researchers say that such beer existed previously; it was prepared using an ale base. However, JK Rowling described it as something similar to stringy caramel. Therefore, a children`s beer drink is based on ice cream, caramel sauce, or sweet soda. You can try this beer at the Universal Island of Adventure amusement park (Orlando), in part dedicated to the characters of Harry Potter.
In the classic version, the cocktail is non-alcoholic, as it is prepared mainly for children, but there are also recipes for adults that turn the mixture into a low-alcohol drink.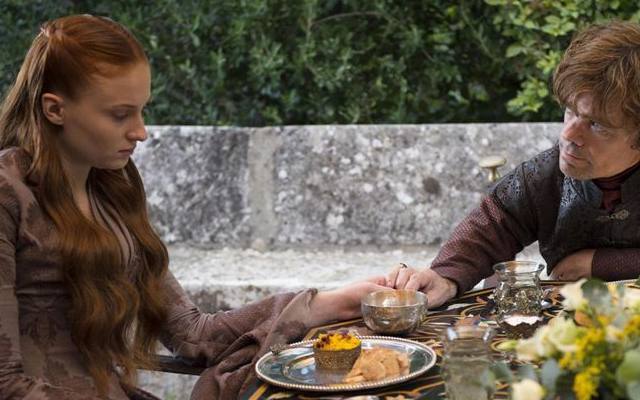 Lemon cakes for Sansa Stark, Game of Thrones
Since childhood, the eldest daughter of Eddard and Catelyn Stark dreamed of a magnificent wedding and a handsome prince. She was fond of poetry and music and loved silk dresses. But circumstances forced her to turn from a dreamy and romantic girl into a wise, decisive and stern Queen of the North.
Despite the trials she faced, Sansa Stark's gastronomic preferences remained unchanged. Her favorite treat is melt-in-your-mouth lemon cakes. A dessert that so harmoniously combines two opposites perfectly characterizes the heroine herself. On one side, there is a tender and sweet sponge cake; on the other, there is a tart lemon glaze. You can find recipe in the official series cookbook, A Feast of Ice and Fire: The Official Game of Thrones Companion Cookbook.
Sophie Turner's fans send her lemon cakes as a token of their affection. But the actress admitted that she never liked them. Moreover, she does not tolerate rare sweets as much as lemon ones. But she played her love for dessert very convincingly.
Sansa`s favorite lemon cakes recipe.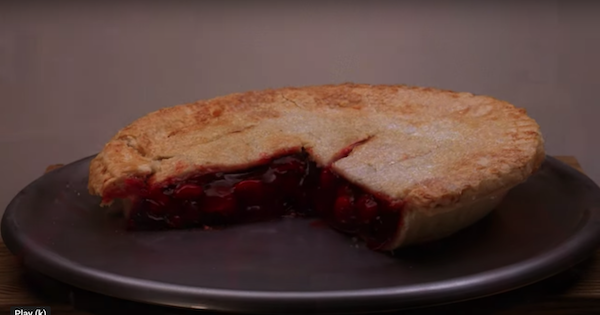 Cherry pie for Agent Cooper, Twin Peaks.
The cult series Twin Peaks by David Lynch has not lost its popularity for two decades. In the story, special agent Dale Cooper arrives in a small provincial town near the Canadian border to investigate the mysterious murder of a schoolgirl.
He also finds himself literally enchanted by the cherry pie served at the local Double R diner.
This must be where pies go when they die.

Dale Cooper about Double R cafe.
With the help of this dessert and black coffee, the agent quickly restores strength and peace of mind after hard work. And if you count how many pieces he ate in the first two seasons, you can soon lose count.
The taste of the delicate cherry dessert from the Twin Peaks eatery is best revealed with ice cream and whipped cream. Few fans would not want to taste at least one piece of it.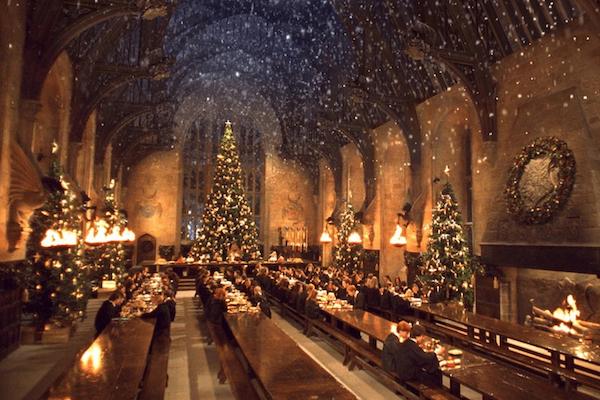 Christmas trifle, Harry Potter.
The films and books about Harry Potter are full of exciting adventures, English humor, and, of course, delicious food. At holidays, feasts, parties, and just in the evenings at Hogwarts, the Potter heroes devoured such mouth-watering sweets, pies and drinks.
In essence, "trifle" is a traditional leftover eating. Take the cake pieces left over from Christmas dinner, put them in a bowl, top them with custard and whipped cream and voila! You will have a wonderful treat for the Christmas holiday.
Since the dessert contains alcohol, it was served at Hogwarts on festive occasions: Christmas and the beginning of the school year. But that didn't stop Harry from loving Trifle very much.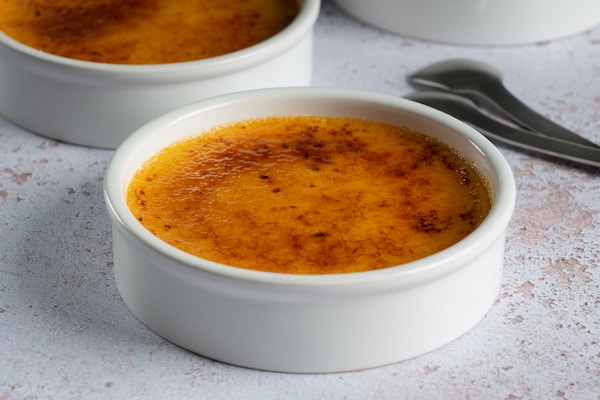 Crème brulee, Amélie.
One of Amelie's little joys is breaking the sugar crust of a crème brûlée with a teaspoon. It is an incredible combination of hard caramel crust and delicate buttercream. I'm tempted to pick up a teaspoon myself. 
And, as it turns out, preparing the dish yourself is not so difficult. You need heavy cream, egg yolks, sugar and a little vanilla to recreate the dessert at home.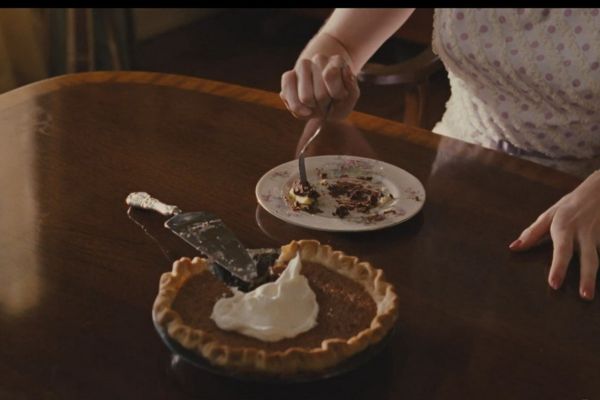 Chocolate cake, The Help. 
While fighting for the rights of blacks during the Kennedy administration, the heroes of the wonderful film "The Help" also had time to enjoy sweets.
The famous and epic chocolate cake from one of the heroines turned out to be not only a bone of contention but also a real treat. I recommend trying it for everyone who has the autumn blues, wants something to snack on, or has just seen this movie.
Chocolate pie from The Help movie.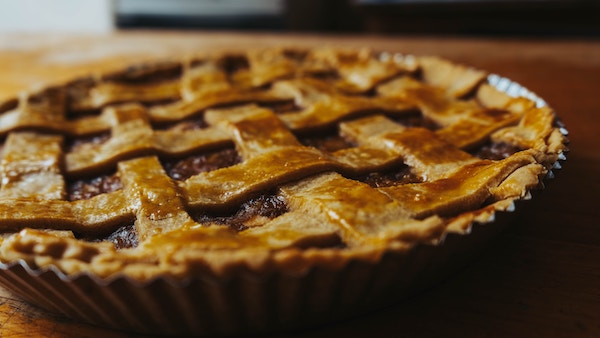 Blueberry pie, My blueberry night.
Neon signs, reflections on the glass, closely spaced tables, a charming owner (Jude Law) and his blueberry pies. It is the cafe «Klyuch» where an ice cream melting with berry filling can become poetry and real art.
Young Elizabeth is unlucky with love. Sometimes, she comes to this cafe to restore herself and her broken heart. An acquaintance that began over eating a piece of blueberry pie turned into love.
I love this movie because of the crazy atmosphere. The entire film was shot in blueberry color, so warm and berry-like, like jam; the colors are piercing, bright, and very warm.
It is a feel-good film with a taste of bitterness and a certain tragedy. But after the end credits, you want to live again, get back on your feet, and move on.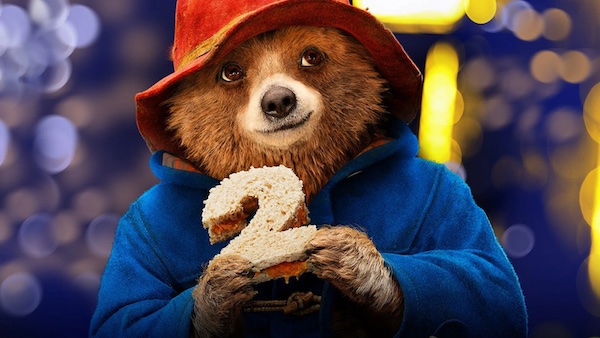 Orange marmalade, Paddington. 
Paddington the Peruvian bear is the hero of the Michael Bond book series. British director Paul King adapted the story for the big screen. It is how the charming furry immigrant gained millions of new fans worldwide.
Paddington's favorite treat is sandwiches with orange marmalade, prepared according to an old recipe. As the little bear explains, one such sandwich is always kept under his red hat for an emergency. Paddington's love for marmalade comes to his rescue more than once. To prepare it, you only need a few juicy oranges and sugar.
Orange marmalade from Paddington.
ALSO READ
18 Easy Healthy Snacks For Movie Night.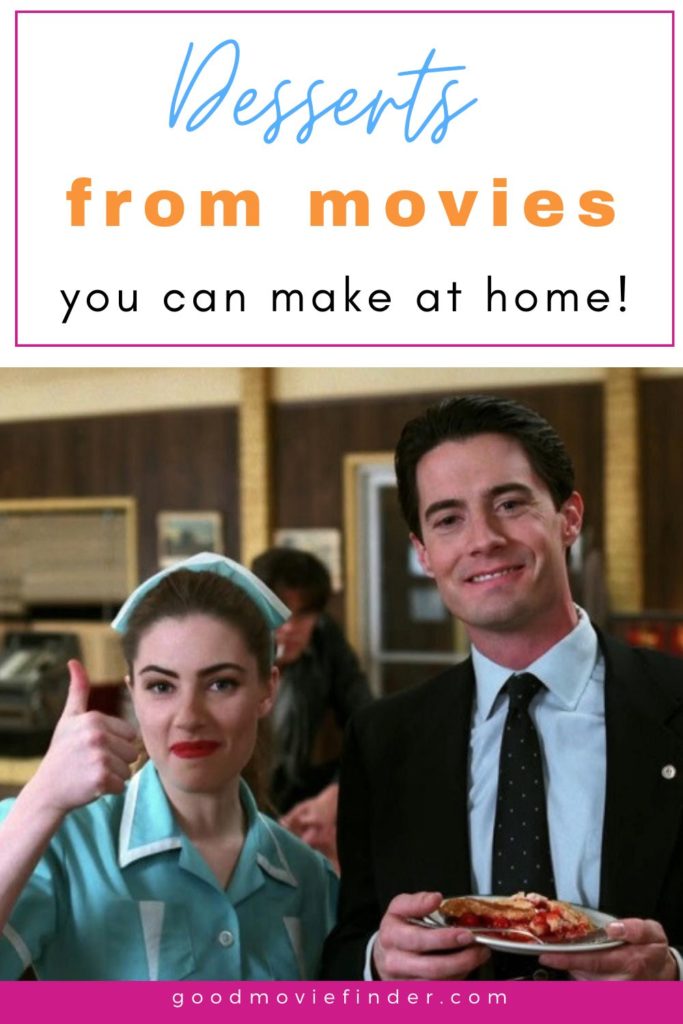 Final words.
Mmm, I've already made a plan for next weekend: make an orange marmalade sandwich and butterbeer.
I hope you enjoyed my list of desserts from movies. What dish would you cook?
Share this blog post if you like it. I would really appreciate it!