Today I want to tell you about one of the new films set in Austria with a touch of noir, shot in an exciting style of twisted buildings and arched rooms.
Is Hinterland 2021 worth watching?
Hinterland is a fascinating historical detective story that manages an interesting plot combination of several components at once. It is an oppressive, gloomy atmosphere, powerful acting performances, and a truly intriguing denouement.
This film is a stylish mix of the theme of the lost generation of military operations and a gloomy urban detective story about a serial killer. It is enough for a pleasant aftertaste.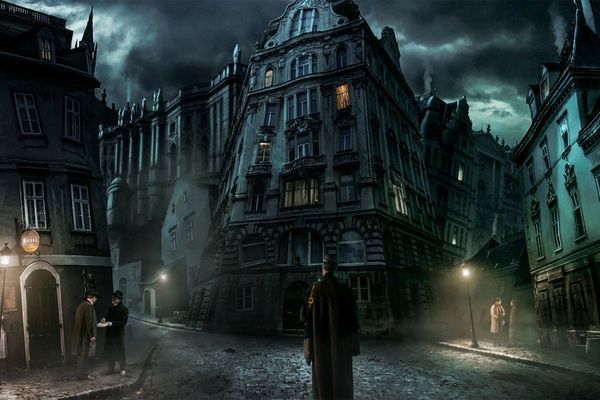 What is the movie Hinterland about?
The film took place after the First World War in 1920. A group of soldiers and officers of the collapsed Austro-Hungarian Empire returned from Russian captivity to Vienna.
Among them is Peter Perg, a former successful forensic detective. After two years of captivity, their homeland has changed beyond recognition. Its former power and splendor have evaporated without a trace. Now it is just a tiny country on the map of war-torn Europe.
Perg himself is not the same anymore: a face disfigured by a shell shock, an extinct look, nightmares, and a clouded consciousness makes everything around deformed, alien, and hostile.
The magnetic image, created by the Austrian actor of Turkish origin Muratan Muslu, from the first frame sets the tone of something hopelessly dehumanized for the whole picture. Like the new Frankenstein, war turns the human world into a gathering of gloomy, ready-made monsters.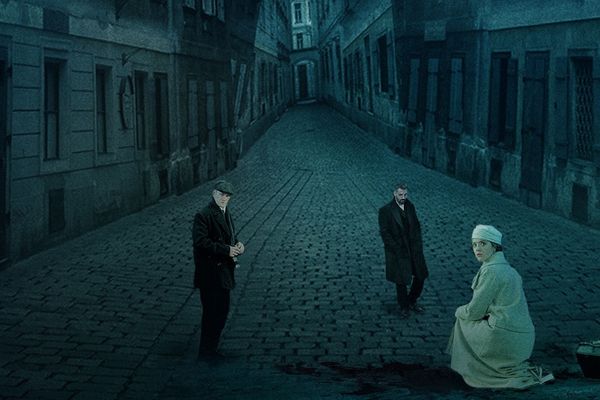 The film draws the viewer frame by frame into this gloomy, almost monochrome world of post-war devastation and chaos. Vienna looks like a barrier of factory chimneys set at random. It oppresses corridors of dark streets, its warped buildings without right angles and verticals compress people into a randomly scurrying, screaming crowd, and dark alleys are fraught with danger.
And in this entourage, we become witnesses of successive murders. One by one, fellow soldiers of Perg perish, and the murders are carried out with some diabolical ingenuity. 
Someone is nailed to the fence in the manner of St. Sebastian, and nineteen lacerated wounds are clearly visible on the body. Another was dismembered and frozen in nineteen blocks of ice, and nineteen out of twenty fingers and toes were cut off from a third friend.
Berg will have to remember his former profession and, at the same time, discover many new things in his former friends, colleagues, and police colleagues.
IMDb 6.2. Directed by Stefan Ruzowitzky, stars Murathan Muslu, Liv Lisa Fries, and Max von der Groeben.
In terms of atmosphere, the film is more like a mixture of Vidocq and Dogville than something from the non-fiction genre.
The cinematography definitely gives goosebumps.
By the way, Hinterland was filmed in the studio on a blue background. And only in post-production, the team finished the background in a distorted format.
Where to watch?
You can rent or buy Hinterland 2021 on Amazon Prime, Google play, Vudu, and Youtube.
Most likely, you will find this movie with English subtitles only.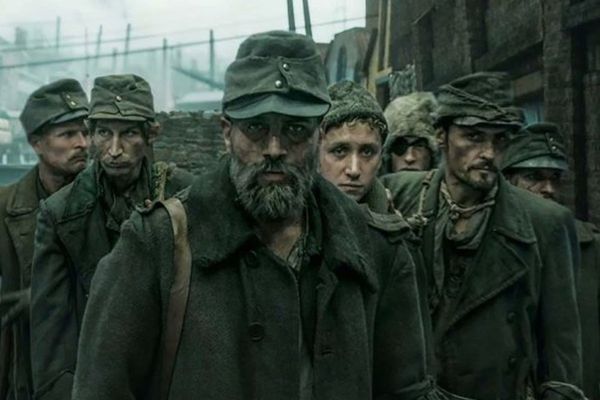 Vienna becomes the new Gotham.
Interestingly, the central theme of the film is the lost generation. Soldiers who fought against their will for the Fatherland, gave their lives and limbs on the battlefield, and spent several years in captivity turned out unnecessary in their homeland. 
They are exiled to dirty hostels on the city's outskirts, as if ashamed of them and blaming that they returned alive.
Perg is one of those survivors, scurrying through shattered Vienna in search of his father's home. His homeland is no longer an empire, but at least a little like the Austria-Hungary that he once went to defend.
Where men who fought are paid tribute, where there is no place for internal strife and freedom of arms, it seems that he fled to the front in search of an ideal state and regime. Such an illusion is relevant at all times.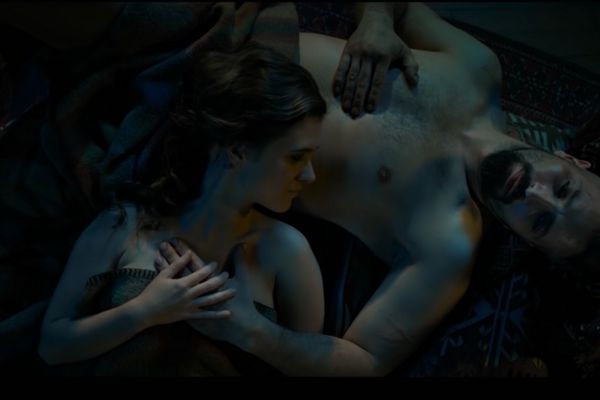 But when telling the story of traumatized people, we will not find redemption and bright sunny colors at the end. The viewer knows that this is only the beginning of another large-scale story. And the cemetery of the nameless will only expand.
The lines of houses, balconies, corridors, walls, and doors are maximally curved and directed in different directions. After watching this in the first 10-20 minutes, the viewer will have to get used to the distorted perception of reality to accept the game's rules.
Such an aesthetic, particularly the return to it decades later, is far from uncommon. For example, the original curtsy to German expressionism can be noted in the pictures of Tim Burton, Alfred Hitchcock, and Orson Welles.
I have the anti-war position, and you can read my other articles about war's ugly face. Johnny Got His Gun (1971), The Pianist movie review, best movies about veterans returning home.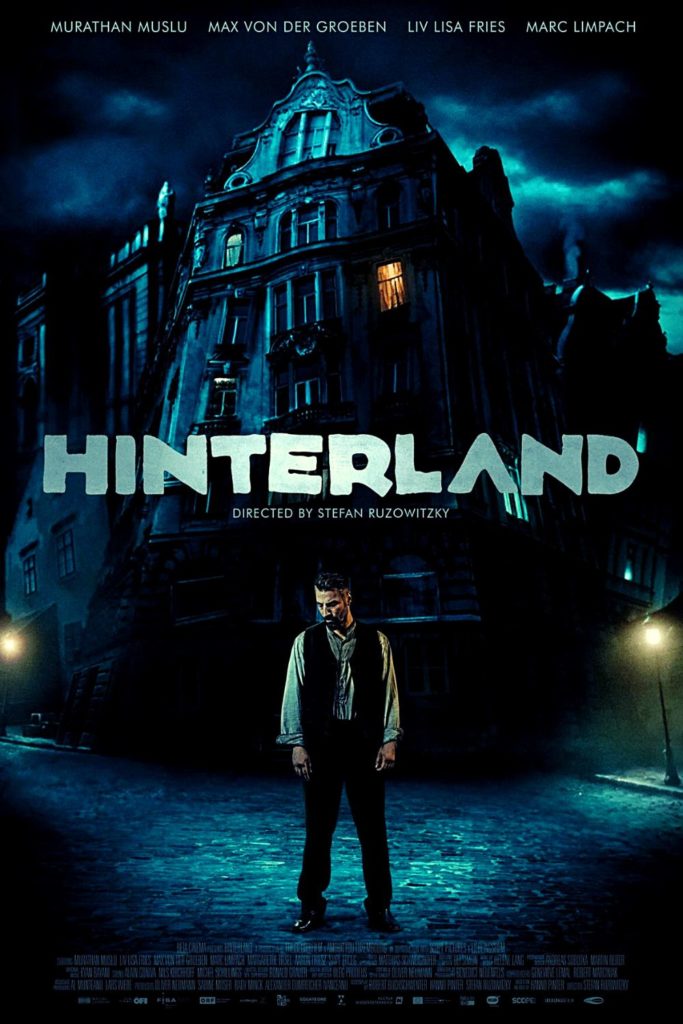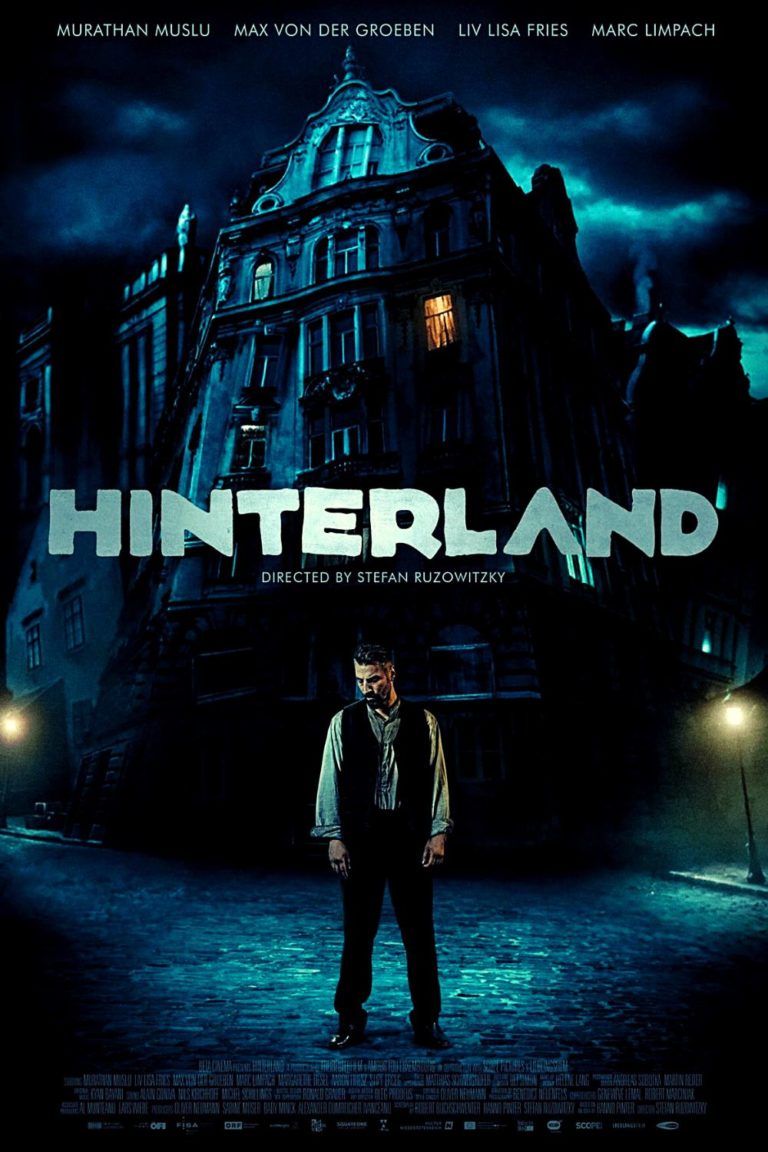 P.S.
While we were watching Spider-Man in theaters in 2021 in Europe, they were slowly making exciting films based primarily on a gripping story with national flavor and inventive visual aesthetics.
Hinterland is one of them!
Would you watch this film? Write down below in the comments. 
Share this blog post if you enjoyed my When Harry met Sally review. I would appreciate it!