What's he said?
He's said: "Kill me!"… Over and over, "Kill me!" 
Today I want to tell you about one of the best anti-war movies. 
Johnny Got His Gun (1971) is an American anti-war drama written and directed by Dalton Trumbo, starring Timothy Bottoms, Kathy Fields, and Donald Sutherland. This film is based on Dalton Trumbo's novel and took two prizes at the Cannes Film Festival. 
Johnny Got His Gun movie plot.
Even in his worst nightmares, a young twenty-year-old boy who volunteered for the front in World War I could not imagine what awaited him in the future.
Like many young guys, Joe Bonham studied, worked, fell in love, and sincerely believed that he should go to war. After all, if not us, then who?
And then we see him, having said goodbye to his beloved, he is already waving from the footboard of the car that is taking him away from his life. Sweet, humble, smiling guy.
Trenches, cannonades, corpses, the horrors of war, and a bright flash. The flash was the last thing he saw. When he awoke in the hospital, he discovered that he was no longer himself. Instead, he is "unknown soldier No. 47", without arms, legs, and face, but still able to think and feel. That's just how to tell doctors about this, who believe that the remaining tiny fraction of the brain is responsible only for primitive reflexes, breathing, and heart function. 
The verdict is signed. No, he was not killed; he was not allowed to die. He was given a much more inhuman and humane sentence – he was left alive as a curious specimen for study. But he thinks! He feels! He is not a specimen, and he is a man!
Unable to speak, touch, hear or blink, Joe is left alone with his thoughts. Who does he address first? Of course, to God, who, as he was taught from childhood, will always help. But God, it turns out, is not omnipotent, his advice is useless, and a miracle does not happen. Perhaps this is fate, a fatal inevitability that appeared when they decided to go to war.
Finally, he finds a way to communicate with others by beating Morse code with his head on the pillow. But, of course, the first thing he asks is to be killed. And one nurse had already turned off his breathing tube, and we waited with bated breath for what would happen. But no, evil people forbid killing Johnny, dooming him to long torment.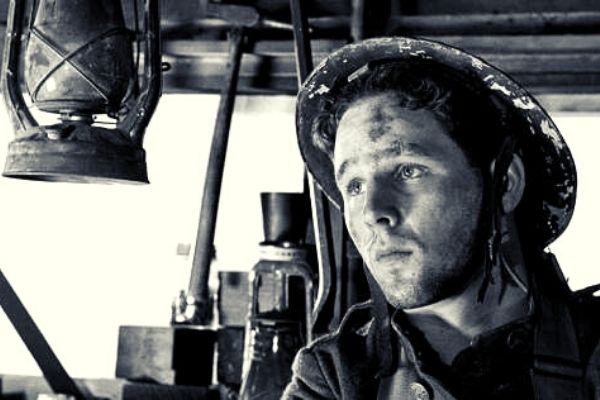 It is impossible to believe that this role for Timothy Bottoms was the first in his career. We see his face only through the prism of Joe's consciousness, but we hear a voice. And this voice can convey more than any facial expression. This despair rushed out and called "SOS! SOS! Help me!" it bursts into the head with a roar and strikes the mind with a tocsin.
Dalton Trumbo's book, based on which he wrote the screenplay and directed the film, was banned during World War II. The radical anti-war sentiments are so evident that the government, in need of new volunteers, could not allow this bomb to blow up public consciousness. And in the film, with the help of Joe, we see the author's attitude to this problem, which he tried to fight all his life. No wonder Joe asked to put it on public display. He is the face of war. Eyeless, earless, noseless – just a Number 47.
Another question is pursued throughout the film. Does a person have the right to die? It is a problem of euthanasia. The question is ambiguous, not easy, but necessary. It seems so easy to fulfill a person's wish. But no, it's not just a wish – it's a request for death. Who wants to be a killer? And even if there is someone who can find strength in himself, to end this existence, not life, but torment, his humane comrades will condemn him. And all that remains is to non-stop tapping the Morse code with your head.
The construction of the film is apparent and straightforward. Johnny's real life in the hospital is shown in contrasting black and white. Fantasies and dreams are filmed in color. Johnny wanders through his hallucinations, which are mixed with memories.
Metallica bought the rights to footage from this film and used it in their video «One.»
If you Google this movie, you will find another Johnny Got His Gun (2008). It is a filmed version of a stage play starring Ben McKenzie.
My thoughts.
I think it is not an easy but important film. People who consider themselves moviegoers should watch it.
This picture is called one of the best anti-war movies; even though the war itself is not in it, there is something much more convincing: its consequences. The author does not try to squeeze tears out of his viewer, only they flow down the face, and a lump swells in the throat.
Soldiers are the first to be destroyed by war, even if they return home. The price of peace and tranquility is hundreds of thousands of dead and crippled physically and morally young people. And I'm scared of how simple the rulers send our guys to war.
How many guys like he were, and, unfortunately, there will be more? 
Human existence is such that we love ourselves very much and are afraid to die. What could be worse than death, we sincerely think. Dalton Trumbo answers this question which can be called shock therapy. More terrible than dying is to be crippled by a mortar shell like that. Lying bedridden with complete clarity of thought. Not moving, not seeing, not speaking, perfectly understanding that your life won't return except for such an existence in a hazy nightmare of your memories and hallucinations.
Johnny Got His Gun is a perfectly balanced mixture of memories, thoughts, and vibrations of the inner world contained in the image of Johnny, whose fate can only be sympathized with. The growing lump of reasoning of the protagonist, as if specially presented with childish naivety, in which he remains an optimist to the end, with the belief that now the bandages will be removed and everything will be fine. He will be able to get out of bed, go to his parents, and love people, but everything remains the same. However, we understand, that all this looks completely different, and it is from this contrast, that goosebumps run through the skin.
But in this film, there was a place for another positive character. It is a new nurse who sympathizes with Johnny and broadcasts the thought – although the war made you disabled, I appreciate you. I hope we all will meet such a nurse in our lives!
And the movie`s final will touch your soul for sure. 10 out of 10!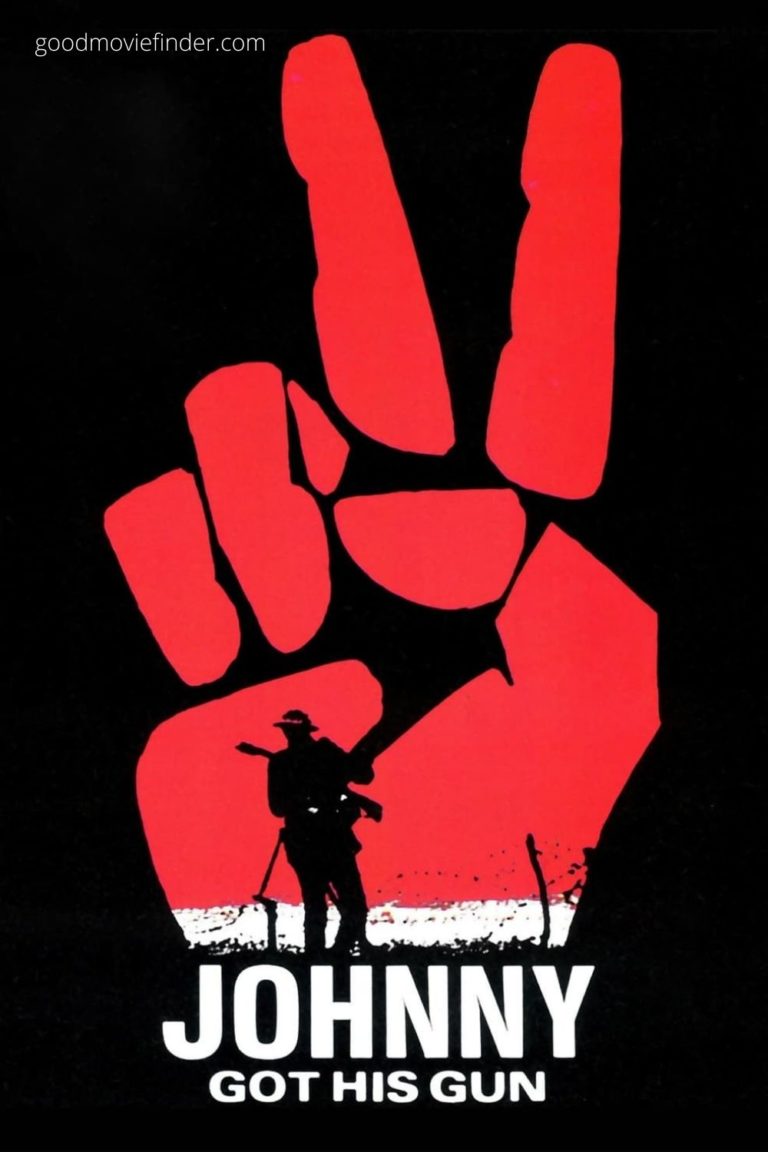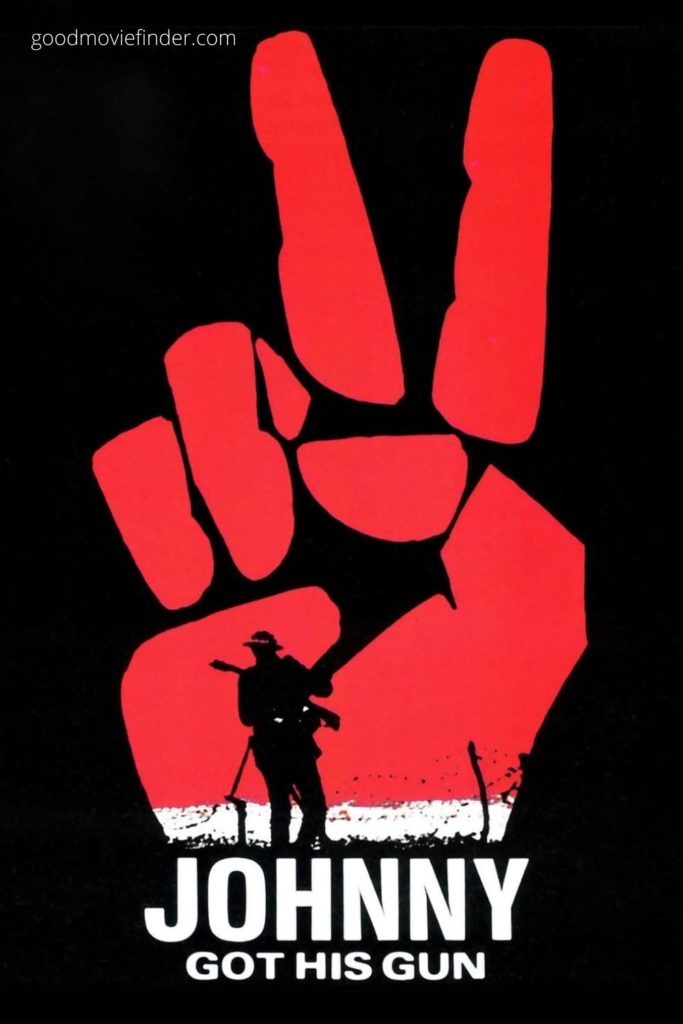 Bottom line.
In conclusion, I want to say that this movie is worth seeing for everyone. So many films on the theme of war carry heroism, exploits, and other patriotic moves. But the writer Trumbo Dalton was able to show us the true face of the war, which in fact, has no face.
Share this blog post if you enjoyed Johnny Got His Gun movie review. I would really appreciate it!