Only the dead have seen the end of war

Brothers (2009)
War cripples everyone who has been there. Directors around the world significantly often use this axiom. Combat events leave a specific imprint on the human psyche, changing it, often not for the better. Films dedicated to the post-war syndrome are attractive because of this confrontation between the peaceful sky overhead and exploding shells.
Today I want to recommend movies about post-traumatic stress disorder in the military veteran. So often, people who have been at the epicenter of hostilities cannot cope with the death of their comrades and public peace. According to statistics, 11-20 percent of soldiers returning from the war need help.
In this article, I tried to collect a variety of movies about veterans returning home. I hope these movies will help us to understand our soldiers more.
Also, I want to note that all films are not recommended for children under 17 years old.
Soldiers after war movies.
Birdy (1984)
IMDb rating 7.2
Directed by Alan Parker, stars Matthew Modine and Nicolas Cage. Grand Prize of the Jory at Cannes Film Festival. 
The film was based on the book by William Wharton. There is a story about the friendship of two entirely dissimilar people, Birdy, who dreams of becoming a bird, and Al.
And everything would be just fantastic in this extraordinary relationship of two completely different guys when suddenly they had to face a test that broke the whole soul. Having received approval from the doctors of the draft board to be sent to Vietnam, Al and Birdy could not get out of the inevitable and went to a distant land to do the will of those in power who were not afraid to make conscripts out of consumables.
Blood, agony, explosions, and valleys burned by napalm left indelible impressions in comrades' minds. But if Al retained the last remnants of cheerfulness hidden under a disfigured appearance, then Birdy finally severed ties with reality, leaving for a fantasy world from where even the most eminent doctors cannot pull him out.
The music for this picture was written by the famous singer Peter Gabriel, and you will love the soundtrack.
The Deer Hunter (1978)
IMBd rating 8.1
Directed by Michael Cimino, stars Robert De Niro, John Cazale and Christopher Walken. Five Oscars.
It is the story of three Americans – their lives before, during, and after the Vietnam War.
Participating in hostilities, friends are captured. There they will face moral and physical violence. Then, miraculously getting out of captivity, they will pass through the scorched land of Vietnam to change forever. Steven goes crazy, Nick goes missing in Vietnam, and Michael returns home. He is greeted like a hero here, but Michael feels tired and cornered.
The new romance gives the man new strength, but he is sure that Nick is alive for some reason. Knowing full well that the return of a friend will put an end to his own love story, Michael still goes to Vietnam.
In my opinion, the central meaning of the film is the following: to survive and return to life, you need to be strong – relying on love for your native land and loved ones, love for life, fight, not give in to difficulties, not let that inner core collapse, which will allow you to remain a human.
American Sniper (2014)
IMDb rating 7.3
Directed by Clint Eastwood, stars Bradley Cooper, Sienna Miller, and Kyle Gallner. One Oscar for Best Achievement in Sound Editing
Chris Kyle was the terror of all Iraqis as he managed to kill the most significant number of opponents with his rifle. The Iraqis called him the devil, and the man himself spent more and more time at the front and not at home in Texas. His wife watched over and over again as Chris packed. If he stayed at home for a long time, he became suspicious and irritable. The war left its mark on the protagonist's character, making him dependent on the fighting. His comrades will become more critical for Chris than his wife and child, and peaceful life will turn into a severe problem.
This film is about how war becomes a drug. Even if the soldier returned from her whole, the war would never let go. In any case, the battle will make him his victim.
Brothers (2009)
IMDb 7.1
Directed by Jim Sheridan, stars Natalie Portman, Jake Gyllenhaal, and Tobey Maguire. 
Two brothers. They are so different from each other. The eldest, Sam, is a brave officer, a loving husband, and a father. And the youngest, Tommy, rushes through life as if walking on a razor's edge. As he volunteers for the war in Afghanistan, Sam asks Tommy to take care of the kids and his wife, Grace. Time passes, and relatives receive the news that Sam is dead. Tommy does his best to comfort Grace. Feelings flare up between them.
The creators, with complete plausibility, showed the brutal fate of one officer, but thousands of volunteers went to war. A thousand families were left without their breadwinners, and no matter how sad it sounds, it has always been like this and is now. The director demonstrated the pain of relatives who have lost loved ones with incredible authenticity, which breaks the heart into pieces. And I, a person far from these events, had a chance to feel everything and let it through me.
Home of the Brave (2006)
IMDb rating 5.6
Directed by Irwin Winkler, stars Samuel L. Jackson, Jessica Biel, 50 Cent, and Brian Presley. 
Four people struggle to come to terms with memories of the horrors of war. So, a single mother got into a meat grinder on the battlefield, resulting in her losing her arm. Another hero, a doctor who could not save hundreds of soldiers, saw too many deaths to live calmly as before. Another hero is a man who killed an Arab woman. He feels remorse and does not know how to get rid of the feeling of his endless guilt. And finally, another character suffers because he lost his best friend at the front. He blames himself for what happened, which turns into the destruction of peaceful life. 
The four main characters will have to forgive themselves by letting go of memories to cope with grief and care for the future.
Harsh Times (2005)
IMDb 6.8
Directed by David Ayer, stars Christian Bale, Freddy Rodriguez, and Eva Longoria.
Jim Davis was once a tough guy in LA. One day he went to war to be victorious there too. The fighting changed the protagonist's character, making him an even tougher person. Now Jim, who has returned home, intends to become a policeman. However, a strange change in Davis's character is becoming more noticeable. Yesterday's friends are afraid of Jim, and he seems unable to control his actions.
Harsh Times is a 100% drama that highlights one of the global problems of society – the life of spiritually and morally crippled military personnel in civilian life. In the film, crime is a kind of prism through which you can see all society's shortcomings to the retired Jim Davis. The point is not that he became unbalanced during his military service but that the community itself is not yet ready to accept such people adequately into its social structure. That is why Jim is allowed to start his career approximately with what he did in the service. But it isn't his dream. 
Man Down (2015)
IMDb rating 5.9
Directed by Dito Montiel, stars Jai Courtney, Shia LaBeouf, and Gary Oldman.
It is a film about the internal state of a person who has received psychological trauma caused by military operations.
The picture tells the story of a former Marine, Gabriel Drummer, who went through Afghanistan and lost his best friend during the operation. All this, of course, does not affect him in the best way. A person loses reality and begins to live in his world. But unfortunately, Gabriel's world turns into a post-apocalyptic reality where there is only destruction. All he sees around him is a desert of ruined cities. It seems that the war is now everywhere, and there is no hiding from it.
It is an unusual story, and a generally unique plot idea distinguishes the film from other films on a military theme. And the slowness of the development of the plot pays off with a penetrating drama denouement.
Surprisingly, the shooting of the film took only 28 days.
The Hurt Locker (2008)
IMDb rating 7.6
Directed by Kathryn Bigelow, stars Jeremy Renner, Anthony Mackie, and Brian Geraghty. This film won 6 Oscars!
The commander of a sapper group in Iraq dies while defusing a bomb. So to replace the squad, they send a new sergeant – William James – who smokes a cigarette almost over explosive devices, sleeps with windows open and ignores orders and protective suits despite the night shelling. And he always replies: "Well, I was in Afghanistan." The thing is that Sergeant James loves to fight more than anything in the world.
Thirty days of hostilities underlying a rather vague plot are more workdays than actual combat battles. The Hurt Locker is more likely not a war film but a production drama, "there is such a profession – to defuse bombs." And it is clear that a sapper still has more chances to die at work than an office worker (and oh, how great they still pump up suspense here!), However, in essence, demolition workers are not much different from, for example, surgeons.
By the way, initially, it is also the most peacekeeping of military specialties. Its task is to save, not destroy, which, however, does not prevent Bigelow from showing this example that when war is work, it is scary at first, and then everything else.
Taxi Driver (1976)
IMDb rating 8.3
Directed by Martin Scorsese, stars Robert De Niro and Jodie Foster. 
Travis Binkle is a Vietnam veteran. With horror, he realizes that he, in fact, no longer has a place in the rapidly changing society of North America. Finding no other way out, he starts working in a New York taxi. The more he learns about the new world that opens before his eyes through the 'yellow car,' the more he is horrified by where the world is heading. Travis's moral principles and priorities diverge greatly from the social and personal fabric of the people around him, setting off a time bomb that begins its countdown.
Lonely and no one needs, and all attempts to make acquaintance with someone end in failure. It looks like an ordinary person, but dig deeper, and we will see a person with a crippled soul. How can such a person live? Why should he live? He is trying to survive in a city and in a world where everyone goes their way, which is expected but not for him. 
Coming Home (1978)
IMDb rating 7.4
Directed by Hal Ashby, stars Jane Fonda, Jon Voight, and Bruce Dern. This movie won 3 Oscars.
It is a beautiful, touching film that makes you think. Probably one of the best anti-war movies I've ever seen.
Sally proudly escorts her husband to the Vietnam War. Then she gets a job at a military hospital, where she meets the guy she was in love with during school days. But the problem is that this is no longer the handsome captain of the football team but a disabled person whose legs are paralyzed after being wounded in Vietnam.
She sees with despair how he completely lost faith in justice and kindness, hardened his soul, and became a cynic. But this is not enough; she sees how not just physical but also mentally disabled people who returned from the war have become.
Now, these people are tormented by memories of the murders; it is hard for them to realize what monsters they have become in this war and that now no one needs them. 
The turning point comes when her friend's brother, who returned from the war crazy, commits suicide in public.
In the film, the war is left out of the picture, but we feel the horror of the massacre of people called war. 
And of course, you can not miss the wonderful music and songs present in the film.
Body of War (2007)
IMDb rating 7.8
Directed by Phil Donahue, Ellen Spiro
It is a heartbreaking and touching documentary that tells you about Thomas Young long after returning from the Iraq war. He joined the military and was sent to Iraq. And pretty soon, he was shot. Now Thomas's life is different. He moves in a wheelchair and has to pee into a bag. This is a documentary on the challenges that some soldiers face after the war for the rest of their lives.
You can find this film on youtube. 
I advise everyone to watch this sad but lively movie about a real guy who lived next to us.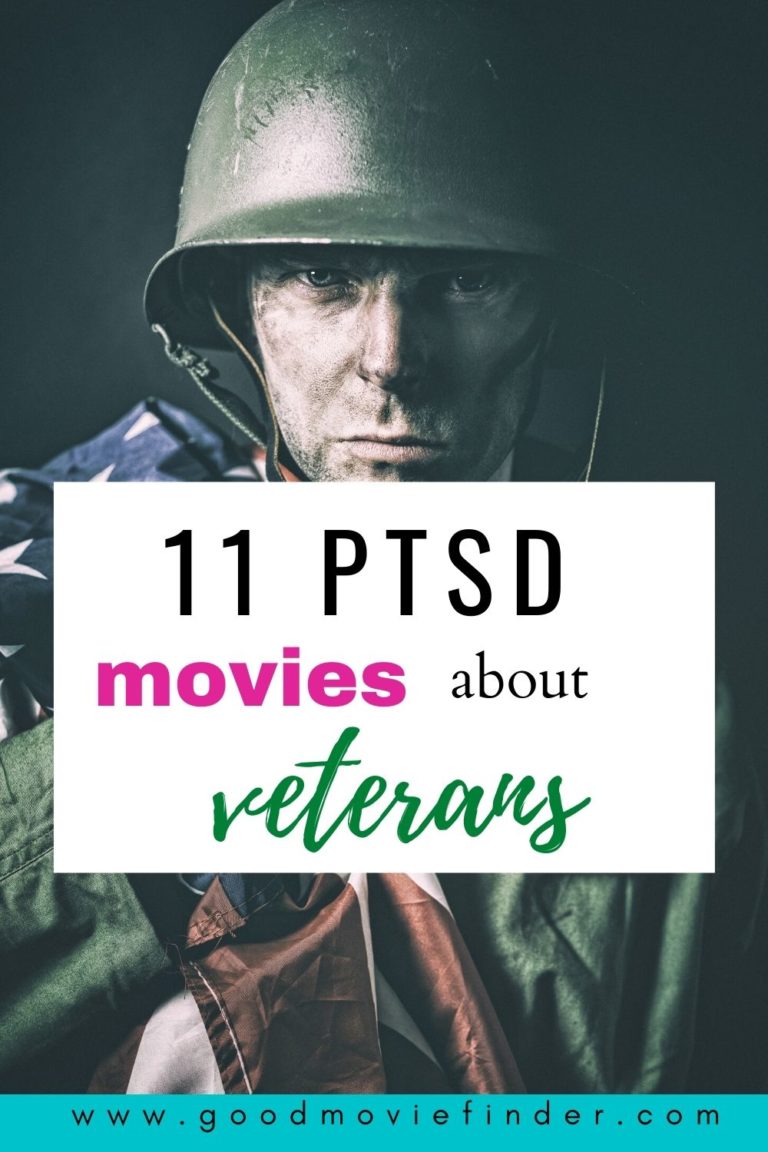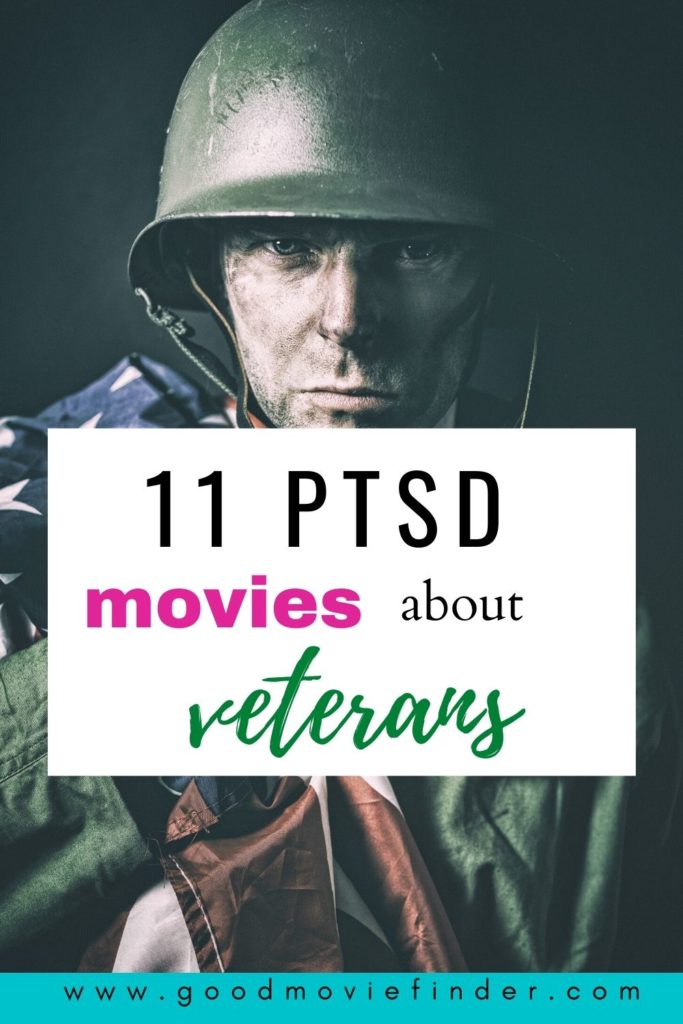 Conclusion
Every generation has its own war. Young people went there, and moral ruins returned, with difficulty adapting to a peaceful life. Abstracting aside, the war in the film performs the function of that very "experimental reactor" in which a new human nature is forged.
However, the real tragedy of the situation is that even in the case of a "favorable" outcome, a strong person still painfully feels the inability to return to the old pre-war world. I hope one day we can stop all unnecessary wars.
Share this blog post if you enjoyed this post. I would really appreciate it!