Several thousand feature films are released every year around the world
However, finding a good film is never easy.
How to choose a perfect one from this abundance of films? How do you start? Choosing just one movie to watch might be challenging due to the plenty of options. Someone will hunt for interesting reviews, and someone will browse IMDB. 
Today I have compiled the five best tips on how to choose good movie for movie night.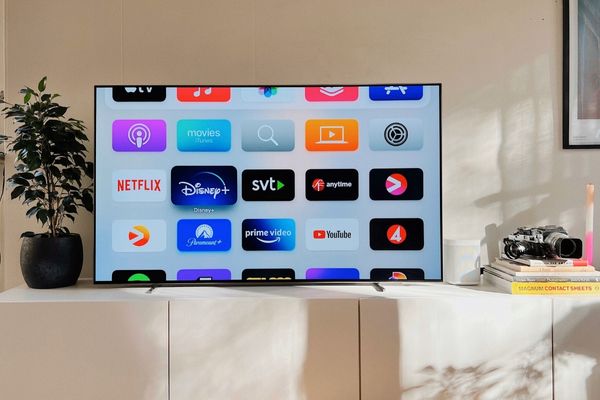 5 proven tips on how to choose good movie to watch.
Consider what you want to get out of the picture.  
It is a fundamental question. However, before digging into movie reviews, you must understand why you want to watch the movie.
Below I have highlighted several large groups.
You are bored. When we are bored, we are often tired and lack energy. I advise you to choose a light movie to help you vent your emotions. Horror for an adrenaline rush, love drama for romance and hope for the best, and comedy to raise the level of happiness.
Need something in the background. Are you working on a notebook and want something interesting on tv as the background? Choose one of your favorite movies with the best-loved scenes. You can still focus on primary tasks but rewatch memorable scenes and dialogues.
You love specific genres. It is excellent if you want to watch movies in a particular genre! Our search will be easier. Check out the list of valuable services to find good film down below.
You want to learn something new. If you are open to a unique experience, you still need to answer the question: What subject am I interested in now? For example, if you are interested in a child-parent relationship, then Google «child-parent relationship movies,» or you can dig further «mother-daughter relationships movies.» I advise you to choose a movie with a good rating; it is more likely you will enjoy the film.
Movie therapy. Watching movies could be therapeutic. To get the most out of watching a movie, you need to listen to your feelings while watching and, most importantly, do self-reflection after. 
Consider who you're watching the movie with.
You will be alone. Actually, it is my favorite way to watch movies! No rush, no pressure. You make all the decisions. Watching a movie could be very beneficial in this case.
You are with your partner. I love watching movies with my husband too. Especially the tv series! I have a great blog post about cinema therapy benefits for couples. Watching a movie will bring you closer to each other regardless of the genre.
Movie night with friends. Most likely, the film will play a secondary role, do not take too intellectual or long films. Snacks and friendly chat are more important now.
Family movie night. You and your partner decide the children's tastes. The main thing here is to rule out who will clean up the snacks and drinks after the film is over. Ideally, the movie should not disrupt the usual evening routine for children.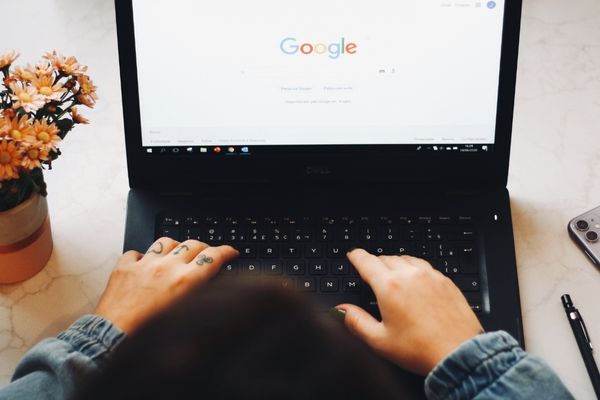 Find a movie that's been well-reviewed.  
It is a fun step but could be overwhelming. So here is a list of valuable services to help you to find a good movie.
Movie notes. First, I advise you to keep movie notes on your phone or laptop. During the day, we can see posts about exciting movies and then forget them. Movie journal will save your must-watch movie list, notes, and thoughts.
Then, when you need an idea of what to watch this weekend – your movie diary will give you the idea.
Check out a movie reviews site. Rotten Tomatoes or Meteoritic are a great place to read short reviews without spoilers. Typically, they will offer you a decent notion of what the is about a movie.
Join online movie communities based on your interest. Don't forget to save exciting films in the movie journal for later.
Топ-250 IMDB pictures. I think everybody heard about the top 250 movies on IMDB. Usually, we try to watch the first dozen movies, but even a film in the 250th position is excellent. How about you watch movie number 167 from that list this weekend?
Good Movies List. Good Movies List selections are based on Rotten Tomatoes, Metacritic, and IMDB movie ratings.
Use a movie recommendation generator. It is an enjoyable way to find movies. Movie engines are like a wheel of fate! After filling small form system will suggest a good movie. I love Pick a Movie For Me.
Watch a trailer or read a summary to get an idea of the plot.
I love checking out the trailer and reading a few reviews before watching a movie. But please avoid spoilers!
And If you love film, you just watched, read 3-4 good long reviews about it. It will help you better understand yourself and your feelings.
Choose the right time to watch a movie.
Make sure the runtime is appropriate for your schedule. Nothing worse than an interesting movie and the need to go to bed because you have to get up early tomorrow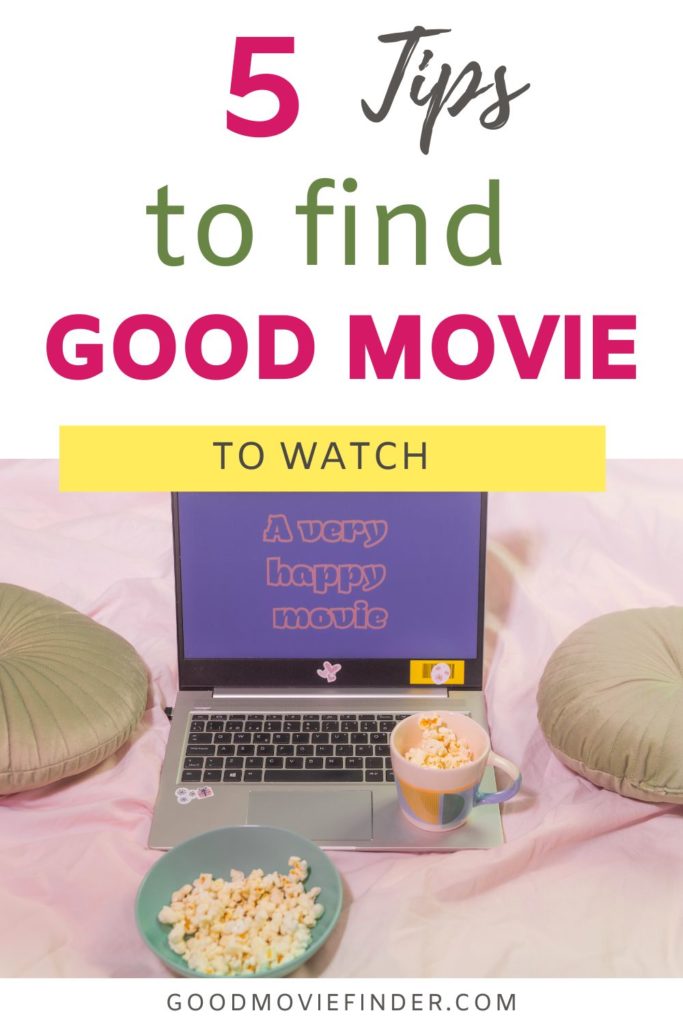 P.S.
I hope my tips will help you to find an excellent movie to watch. 
Share this blog post if you enjoyed it. I would appreciate it!