If you are a little over 30.
If you're looking for a movie to watch on a romantic night, When Harry met Sally (1989) is a perfect choice. 
This picture is often cited as one of the greatest romantic comedies. It's a brilliant, funny film with a terrific cast. But does it hold up today? 
This day I decided to write a When Harry Met Sally relationship analysis, and I hope you will love this movie as I do!
When Harry Met Sally summary.
The mainline is a story about the relationship between Harry and Sally for 12 years. Bob Reiner directed the film.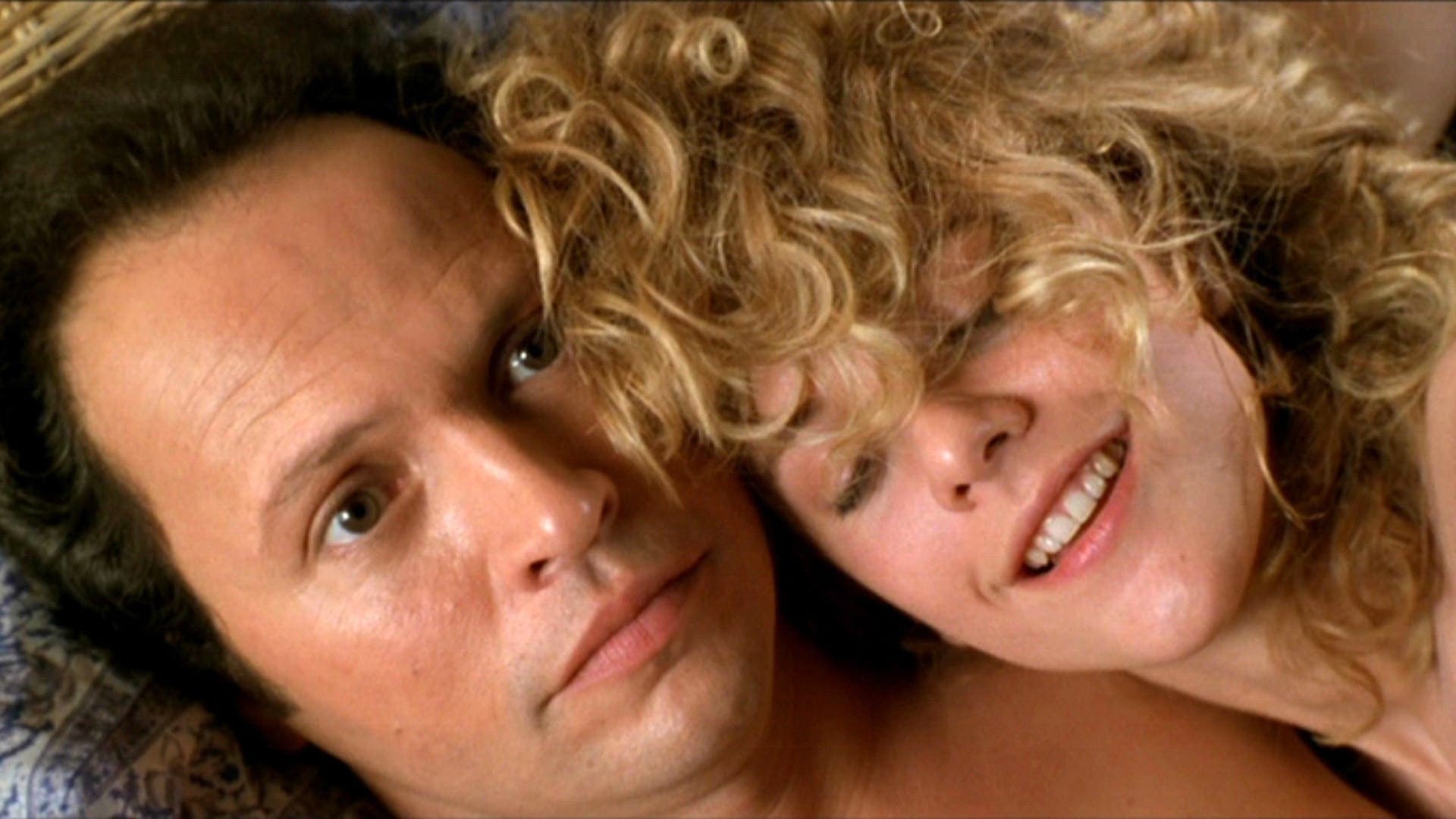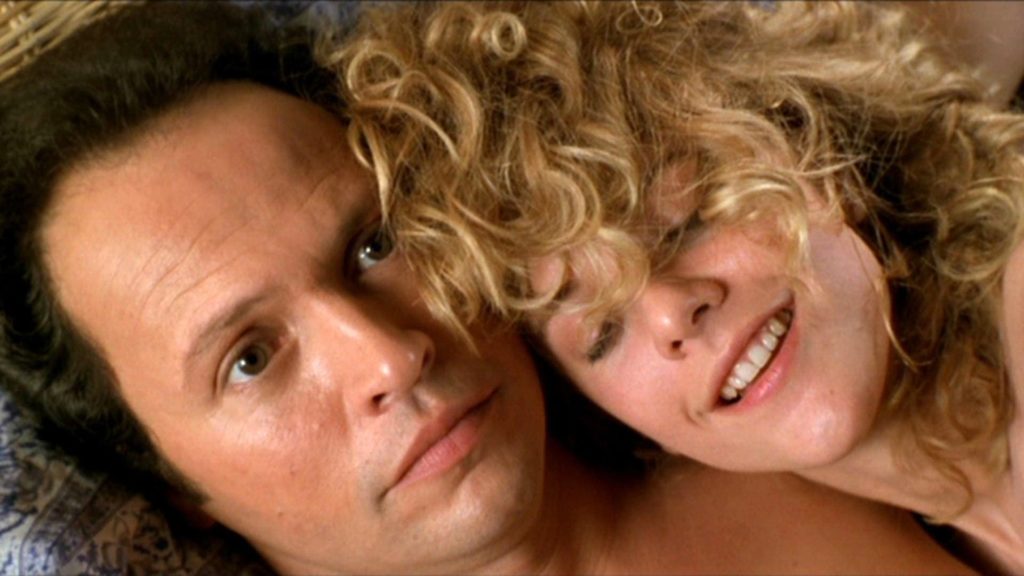 The acting captivated me from the first frame. Meg Ryan plays Sally, and Billy Crystal plays Harry. Meg Ryan looks magical; she has long hair curled in the fashion of those years. Strict, correct, having an opinion about everything. Harry is a nerdy, narcissistic, middle-aged man in search of pleasure. 
Harry's cynicism plunged Sally into quiet horror. Although she, an overly correct, well-bred girl, finds it challenging to stay within her perception of the world, he made her take a different look at why men act one way or another.
Interviews of mature married couples in front of the camera are masterfully woven into the outline of the characters' life twists and turns. By the way, the dating stories that married couples are real. Rob Reiner assembled them specifically for the film. However, husbands and wives are played by actors. I love these episodes like the film itself.
I was delighted with the cinematography, especially the scene where Harry and Sally are watching Casablanca while talking on the phone in their bed. In addition, every significant moment is seen thoroughly; the camera follows the moving characters.
When Harry Met Sally relationship analysis.
Harry and Sally is an outstanding film, a tape from the category of «phrasebook films.» What great dialogues! First of all, through conversations, we get to know the main characters and learn their stories, views on life, characters, and attitudes towards each other. The dialogues written by Nora Ephron are an example of delicate taste, humor, and knowledge.
It is a movie about how inseparable the failure of love and friendship is. After rejecting Harry when he tried to hit on her, Sally invited him to remain friends, to which he replied: "There is no friendship between a man and a woman."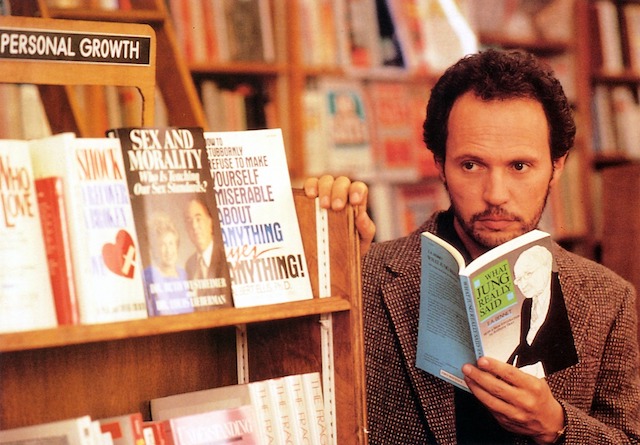 If you are hurt by the idea that your friend can be happy with someone else, your attitude towards him is not friendly. Through this same prism, we are shown how gradually the relationship between Harry and Sally is changing.
At first, they advise each other to go on dates, discuss past meetings, and try to set each other up with their acquaintances. But then Harry begins to get accustomed to Sally's fans, and Sally asks her friends about Harry's new acquaintances.
Something personal begins to emerge, and this person gradually becomes a hindrance to the immediacy and ease of past relationships. But are they ready to admit to themselves that the one you have considered just a friend for so long is the only person you want to go through life with?
This film is deep precisely with these hits on the bull's-eye, not even female, but universal feelings. It is easy to recognize oneself, emotions, and dreams. But all this is drawn subtly, not with general shapeless strokes but about this man and that woman.
This friendship of theirs is not just a fact named by the director. These are scenes that you want to experience, dream about, or remember. Leaves rustle underfoot, and our heroes talk about what you and I dreamed about. Watch a movie, everyone at home, and comment on it on the phone, and when the credits roll, ask: "What are you going to do now?" Compose funny accents and repeat words one after another. Carrying a heavy tree together at Christmas home to one of us. Choose together a gift for mutual friends. Endless talk about this and that.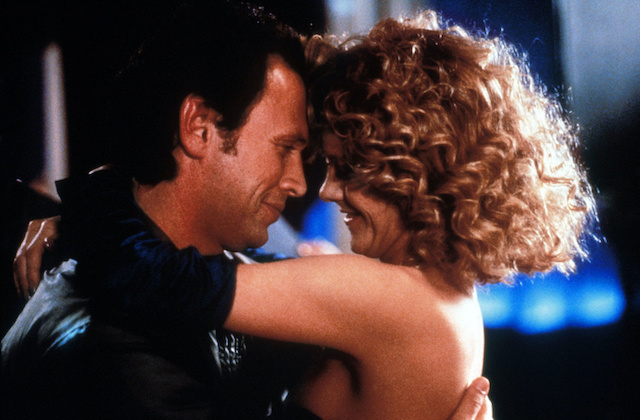 Harry and Sally's only fault lies in their doubts because they have been friends for so long, allowing them to be around all this time. It was love, albeit implicit for them.
I really like what happens in the background of the film. All this is so philosophical and psychological and harmoniously fits into the story. Pay attention to how the feelings of Marie and Jess were born, through familiar laughter, through a passion for each other's work.
And the way director shows us loneliness – Sally looks at happy couples, and Harry sits alone in an empty room.
When Harry Met Sally is a film, you want to watch it again and again when you want warmth and hope.
Also, I want to notice the excellent soundtrack of the picture with several songs by Louis Armstrong, and Ella Fitzgerald. And, of course, the title hit 'It Had to Be You' was performed by the legendary Frank Sinatra.
If you want to read more about love story movies then check out:
Bottom line.
Harry and Sally have already become household characters that can be used to designate any heterosexual friends. Many believe that at least one of the parties in such a friendship has a romantic interest.
The theme of the relationship between women from Venus and men from Mars is eternal. However, one thing is clear – whether it be friendship or love – these feelings are powerful and can all the time set the stage for each other.
A viewer who loves good and kind life stories must see this film. After watching, you can answer the question yourself: "Does friendship really exist between a man and a woman"?
Share this blog post if you enjoyed my When Harry met Sally review. I would appreciate it!