The Lovely Bones isn't just another movie about a calculated killer. Everything in it looks incredibly accurate – emotions, picture color, music, and horrifying footage of events.
Susie lost her life by trusting the wrong person. Her corpse is now in an iron box, gradually losing its human shape. And on her face forever, there will be an expression of horror.
Here you will find The Lovely Bones movie summary. And also, we will talk about crime in this movie because many are wondering about the image of George Harvey.
What's the real story behind The Lovely Bones?
No, there is no single real story behind it.
The author of the book, Alice Sebold, was raped in May 1981 after finishing her first year at university. And in 1997, she wrote a biography entitled "Lucky," in which she described everything that happened to her.
The police who investigated her case told Siebold that in the same tunnel where she was raped, the girl had previously been killed and her body dismembered.
Memories of these two tragic events formed the basis of the novel The Lovely Bones.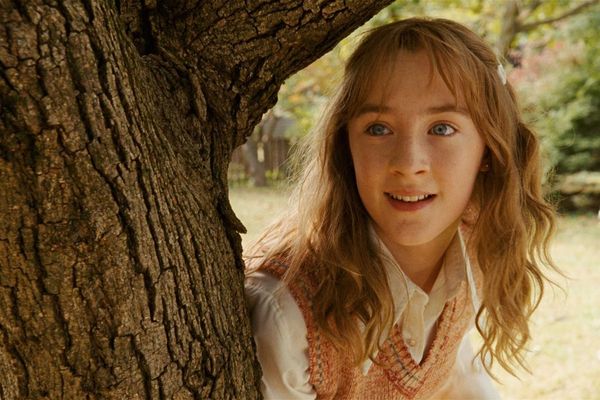 The Lovely Bones movie summary.
The Lovely Bones is a heavy fantasy drama film adaptation of a novel. The picture was released in 2009 and directed by Peter Jackson, starring Saoirse Ronan, Rachel Weisz, Mark Wahlberg, and Stanley Tucci as Mr. Harvey.
On December 6, 1973, 14-year-old Susie Salmon did not return home from school. Unfortunately, the search for her body did not lead to positive results.
We soon realize that Susie was killed in an ordinary small town where everyone felt safe. These events took place long before the announcements of missing children appeared on the streets.
It so happened that a real serial killer settled next door to Susie Salmon, who killed children exclusively. He carefully planned the murders, developed a plan and calculated the time and place of the crime. He also wrote down and sketched all his thoughts in a special diary.
Susie was running home that evening, happy and content with her life, walking through the cornfield. She was in love with Ray, but their relationship was not destined to develop into something more because she met the strange Mr. Harvey.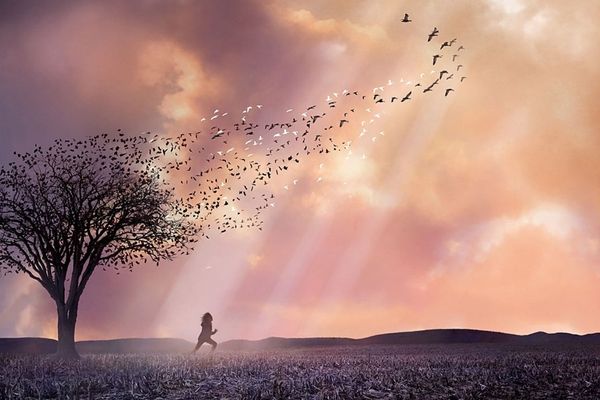 He abused Susie in the bunker and hid her body in his basement. The soul of a murdered child ends up in a beautiful place in heaven, where Susie continues to watch over her family and the killer. Finally, she decides to help uncover the maniac's neighbor.
The girl's father spent days developing her films to find her daughter's killer. Once, in one of the photographs, he saw a strange look from a neighbor and began to follow him and even reported this to the police.
And the eldest daughter even climbed into his house and found her sister's things in a hiding place under the bed. Finally, with difficulty, Suzie's sister managed to get out of the house and escape from her neighbor. 
Finally, realizing he is suspected, he decides to get rid of the box with the girl's body and throw it into a pit covered with earth.
And Susie finds herself in a flowering field, where she is met by more than ten girls of all ages. As it turns out, they were all victims of a rapist. Then Susie decides to take revenge on her killer. 
I need to note that the film is very different from the novel. Much of the adult content in the book, including the rape sequence and Susan's mom's affair with the detective, was removed to keep the film at PG-13. It changed the film's target audience to teenagers, as opposed to the book's adult target audience.
The Lonely Bones killer.
The killer lives next door and does not give himself away. He is unemotional and laconic and gets his pleasure thinking about a new murder.
This murderer leaves no trace behind. Instead, he is in the neighborhood, growing flowers and keeping a creepy notebook in which he draws diagrams. Schemes of their crazy traps, which an unsuspecting child will undoubtedly fall into, which he chose and noticed earlier.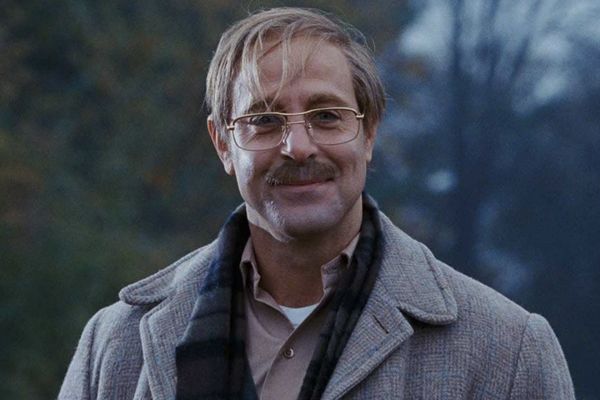 So the killer in our movie is George Harvey, Mr. Harvey. Not suspicious at first glance, a man who lives in the house opposite. Even pretty – in oversized glasses and with a wheaten mustache.
As it later turns out, during the film's plot, George Harvey killed not only Susie but also other little girls. The youngest of them was six years old.
Committing a crime, he lives by it for a long time, remembering the moment of the murder of an innocent victim. But then desire takes over again. And he's looking for a new victim.
By the way, the police come to Harvey, but he behaves appropriately. He removed the bloody shoes and clothes, threw an open magazine and a plate of cookies on the table, and even spilled sugar – supposedly, he had breakfast.
Nobody has any suspicions. He only forgot to put away Susie's charm bracelet, the "trophy" he had kept for himself. But the police do not notice this detail, and George Harvey quietly manages to throw it into his pocket.
The film keeps the viewer in solid tension. It is impossible not to experience empathy, pain, sadness, anger, and aggression while watching it. The viewer sympathizes with the characters and wants the killer the same as Susie – punishment. And it's coming.
Lindsey sneaks into the house and discovers Susie's Murder Diary. The police arrive at the scene, but Harvey has already escaped.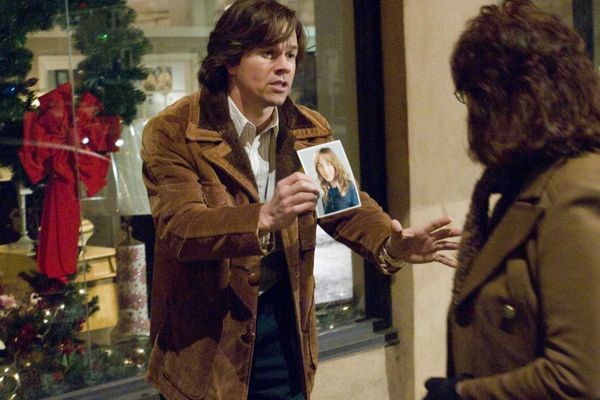 For the role of George Harvey, Stanley Tucci bleached his skin, dyed his chest and arm hair to match his light brown wig with a comb, and wore fake teeth to reshape his jawline. 
He wore blue contact lenses and a thick suit filled with lentils to widen his perimeter, topped with square-rimmed glasses, a fake mustache, and sideburns. 
Since Tucci was uncomfortable playing the molester, he wanted to change his appearance for the role as much as possible. By the way, former FBI profiler John Douglas was his consultant for this movie. He helped the actor to understand serial killers better.
If you are interested in Stanley Tucci characters, then check out best Stanley Tucci movies.
George Harvey victims.
In the movie, we can see hints that Mr. Harvey killed not just Susie. But in the book, we can find his victims' names, ages, and stories.
His first sufferer was a classmate in college, but she remained alive, embarrassed to admit to encroachments on her honor. Then George Harvey switched to younger girls, or even girls, skillfully covering his tracks and staying true to the reputation of a respectable citizen.
In total, he killed seven girls, and the youngest was only six years old. In the film, Suzy meets them in heaven.
Also, he loved to catch neighbors' pets and put their remains under the house's foundation, covered with lime.
Who is the killer in The Lovely Bones based on?
We love movies based on true events, and many wonder if this story is about a real serial killer. Fortunately, George Harvey is a fictional character.
Where did Mr. Harvey put Susie's body?
Susan was killed in a dugout in a cornfield. Mr. Harvey kept her mangled corpse in a safe in the basement.
It is where the writers screwed up, I think. There must be a terrible smell in the basement then. But okay, let's leave it to the conscience of the director.
When the killer realized he could soon be caught, he threw the safe with the body into an abandoned quarry. Thus, Susan's family could never see their daughter's body.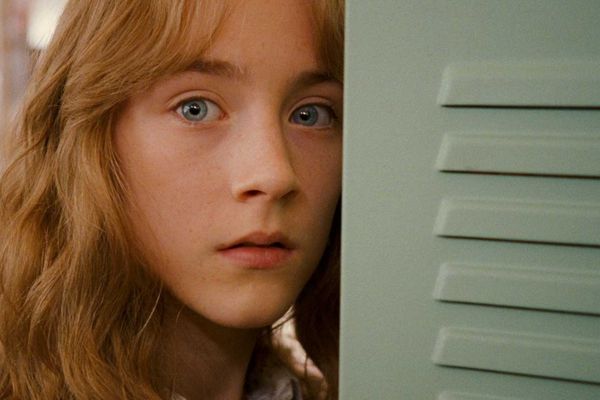 Do they catch the killer in Lovely Bones?
No, the police didn't have time to catch Mr. Harvey. He leaves the city thinking that he was murdered with impunity. On the way, he meets a young woman and tries to lure her into his car. She scoffs at his advances and leaves. And just in time, an icicle falls on him; Harvey rubs his shoulder and suddenly loses his balance. The killer falls on the rocks and is crushed to death.
When I first saw it, I was very disappointed with the ending. I wanted to know how the killer would be punished and the parents would see their child for the last time. But such endings are also life. Punishment does not always come as we think it is correct.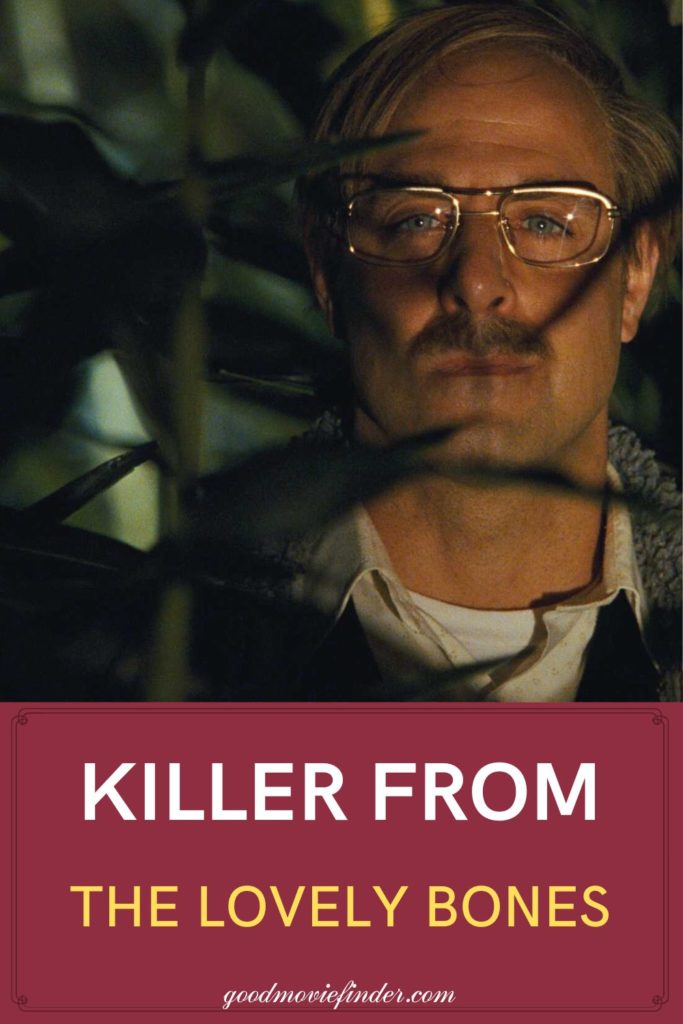 Conclusion.
In some incomprehensible way, The Lovely Bones – a scary, sad, and heavy film – leaves behind a surprisingly bright and joyful feeling.
After all, justice triumphs, albeit not always in the way we would like. The vilest abuses cannot tarnish purity and innocence. Life does not end with the departure of loved ones.
And after all, death for them is not a sad end but only the beginning of a long journey to a beautiful place far away.
The film tries to convey that pain is not the end of life.
Share this blog post if you enjoyed it. I would really appreciate it!