One of the frequently asked questions is, what is my life purpose? 
I believe that everybody has talents and we can make our world better. 
 I collected my favorite 12 movies about life purpose based on a true story. These are not pretentious fairy tales with strained happy endings but real stories that help you believe in yourself and get a healthy dose of optimism in life. Also, I added some of my thought about these movies. 
Movies about business success.
Joy (2015)
This film will tell you the story of a real person, Joy Mangano. Italian-American, the business-savvy inventor, is known for her wonder mop and hangers. Mangano has patented over a hundred inventions.
your talent and business is only your concern
if you want to be successful, be prepared to take decisive action
there is always a way to finish your project even if you fail.
The Wolf of Wall Street (2013)
It is an incredibly captivating biographical movie. In the center of the story is Jordan Belfort – a broker who once built an entire financial empire and received the nickname "wolf". And the film tells us about the construction, rise, and sad fall of this empire. It is a classic story of ill-gotten success and the inevitable cost of that success. Enjoy the terrific tandem of Scorsese and DiCaprio.
it would help if you had the strategy that distinguishes you from your competitors
 choose the right people around you
offer the customer a product that will solve their problem
The Social Network (2010)
Once a century, a genius appears in the world with an incredible idea that changes everything around. Mark Zuckerberg, the founder of Facebook, became the youngest billionaire when he created Facebook.
if you find a brilliant idea, focus and work on the future
successful is not the one who invented it, but the one who developed it and got the result
Movies about success in sports.
Eddie the Eagle (2015)
Since childhood, Eddie Edwards dreamed of the Olympic Games. The clumsy bespectacled boy tried all the sports that could take him to the Olympics but failed. At that moment, Eddie saw the ski slope and decided to go to the Winter Games. After spending a bit of his time skiing, he discovers that the UK hasn't had a ski jumper for decades. Determined, Eddie goes to the training base in Germany.
you need to love what you do
the main thing is perseverance, not talent
The Fighter (2010)
The film tells the story of Mickey "The Irishman" Ward, a welterweight boxer from the working-class town of Lowell, Massachusetts, who became the WBU World Champion. But his path was not easy. And only the support of the family and diligence helped him take the title of champion.
you can always start over if you failed at the beginning 
support of close people inspires to exploits
Movies on scientists and mathematicians.
The Man Who Knew Infinity (2015)
The film The Man Who Knew Infinity is a biopic of Srinivasa Ramanujan, a mathematical genius who has become a legend in his circle without any education, got results in the field of numbers. And despite his young age, he imprinted his name in English science.
do not be afraid to support a person more talented than yourself
geniuses make mistakes too, and that's okay
Hidden Figures (2016)
A heartfelt and entertaining story about black female mathematicians who worked for NASA in the 1960s
Against the background of the strongest contempt for blacks, when special toilets are provided for them away from whites, boiling water is forbidden from being poured from a typical boiler. But three purposeful black girls achieve their dream, proving by deed and ability that significant events should be created with the participation of all races, regardless of beliefs and, even more so, skin color. 
speak up and have the courage to be the first
inaction is a small death; fight for what you believe
The Theory of Everything (2013)
Stephen Hawking is one of the most famous scientists globally, the most significant researcher of black holes, and the big bang theory creator. But unfortunately, he is also a wheelchair-bound person whose list of moving parts of the body is limited to one finger several facial muscles. The film tells the story of the life together of Stephen and his first wife, – Jane Hawking.
Don't waste your time! Do what you have to do, like if tomorrow doesn't come
ask how and why questions. It will increase the likelihood that you will get an answer.
the future is not defined and exists only in the form of a spectrum of possibilities
Movies about cooking talent.
Jiro Dreams of Sushi (2011)
It is a documentary film about restaurant owner Jiro Ono, considered the world's best sushi master. He is already 85 years old, and his tiny restaurant close to the subway has only ten seats along the bar. However, he won three Michelin stars because he loves to cook sushi and works hard. I bet this movie will inspire you!
once you choose a profession, you should fall in love with it and never complain
that maximum simplicity leads to impeccability
there are those born with a gift. 
if you apply talent correctly, you can develop your skills. And then it all depends on how hard you work.
find your way, do the same things, and improve them. every time is better than yesterday
Les saveurs du Palais (2012)
A Chef for the President is the true story of the president's chef, Daniele Mazet-Delpeuch, the first woman to be appointed personal chef to French President François Mitterrand. And then, she decided to achieve a new goal and became a Pomor of the Arctic expedition.
you can set new goals at any age
normally life after 50 is fantastic and productive
Julie & Julia (2009)
This is twice a real story: about Julie and Julie.
First, Nora Ephron's film tells the story of Julia Child, a cookbook author and host of a cooking show.
Secondly, it is based on the true story of food blogger Julie Powell, who, back in 2002, cooked Julia Child's recipes every day and ran a food blog, later published a book and took part in writing the script for the film.
a hobby in which you put a lot of love can become your life's work
how not to quit a business if others do not accept it
about blogging: how to start writing and continue, even if it seems that you have one reader and this is your mother.
Movies about finding your purpose.
Tracks (2013)
The real story of Robin Davidson, which is the basis of her book "Journeys Never End," took place in the 70s, at the height of feminism.
Young Robin decides to cross Australia alone. She is accompanied only by a dog and four camels on the way. Interested in her project, National Geographic magazine invites the girl to write travel notes and gives her a photographer to accompany her.
searching for yourself will lead you somewhere
do it with pleasure
Soul Surfer (2011)
Since childhood, Bethany has been fond of surfing. But when she was 13, she was attacked by a shark off the northern coast of Kauai. Unfortunately, the girl lost her left arm and almost died. But willpower and character played their part – Bethany, despite everything, Bethany got back on the board and began to participate in competitions as an utterly healthy surfer.
find your talent
always get up after you fall
Le scaphandre et le papillon (2007)
Jean-Dominique Bauby, the editor of Elle France magazine, suffered a stroke in 1995 at the age of 43, leaving him completely paralyzed. With a wink in his remaining non-paralyzed left eye as the person sitting next to him called out the correct letter, Jean-Dominique told everything about his inner world, from the psychological torture of being locked inside his own body to imaginary stories about the worlds he visited only in my dreams.
freedom is within us
you always have the opportunity to create
Biopics about famous people.
The Kind Speech (2010) 
This film tells about the life of the King of Great Britain – George VI. The king suffers from stuttering. He fears that the people will turn away from him because the king does not want to let his people down. In all undertakings, the king is supported by his beloved wife. How to cure the disease? And Lionell Logue appears on the scene and, with his ambiguous methods, helps George to become self-confident. Subsequently, the king will lead England to war.
few people know their voice. that's why it's so hard to hear yourself
fear needs to be managed, not avoided
even the most difficult problem can be overcome with determination and support
Moscati: Doctor to the Poor (2007)
It is not a simple biography; this is a movie about a fantastic person, a doctor from God, who gave the world so much love and light.
love is healing power in the world
the true path is often difficult
Selma (2014)
It is a drama about the protest marches organized by the famous human rights activist Martin Luther King in Selma, Alabama.
If you do not make films like "Selma," people will soon forget about those who gave their lives for them and fought for the prosperity of future generations. King's dialogue and oratory are outstanding. However, it is a rare case when you really listen to the characters, trying to understand how they feel. That is why "Selma" became such an emotional drama.
go ahead, even if it's hard
try to change the world for the better
At Eternity's Gate (2018)
This film is an opportunity to learn the tragic biography of Vincent van Gogh and feel his creative style. We are inside his paintings all two hours, feeling the change of periods of his work. Then, a ray of the sun suddenly breaks through gray and cold colors and interiors, withered sunflowers bloom, the sky becomes azure blue, the walls of the rooms turn yellow – and here we are among the most famous paintings of the artist. But more severe bouts of insanity replace the rise of creativity – and we are again in a cold and swampy-gray chamber. But all this is the road to eternity. And this road passes to the accompaniment of a hysterical but gentle piano.
existence cannot be without a cause
the artist must teach others to look at the world
the disease can sometimes heal us
if people don't understand your talent. Then God gave it to you to serve people who have not yet been born
Gandhi (1982)
For India, Gandhi became a birth father. All his life, he fought for his country's independence from Great Britain and achieved the desired result without force. As a true Christian, Gandhi always humbly observed the biblical commandments and lived according to the "love my neighbor" principle. Neither prisons, beatings, hardships, nor hunger frightened him. Mahatma Gandhi is a unique personality with incredible charisma. Units are given to lead several hundred people peacefully.
I did not expect the 188-minute biography film to be watched in one breath.  
A small body, conditioned by the spirit and animated by an unquenchable faith in its mission, can change the course of history.

Mahatma Gandhi
learn to forgive yourself and others
no one can hurt you if you don't want to
say no if it's against your beliefs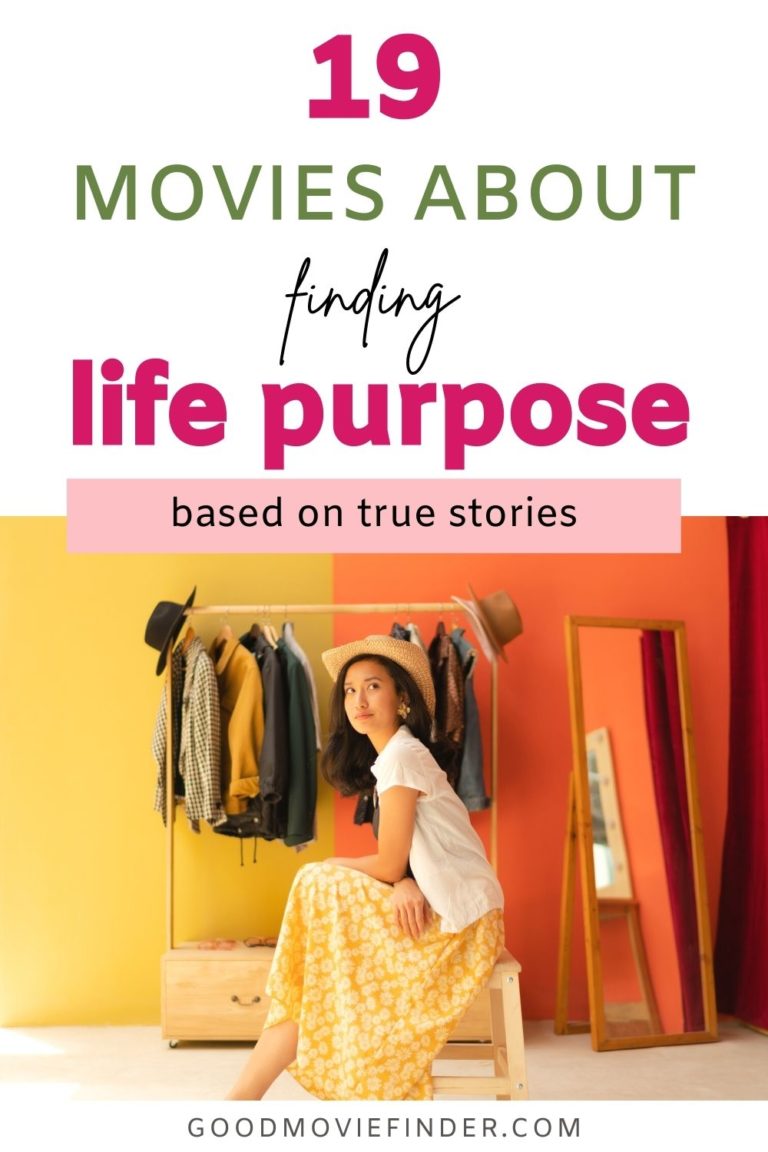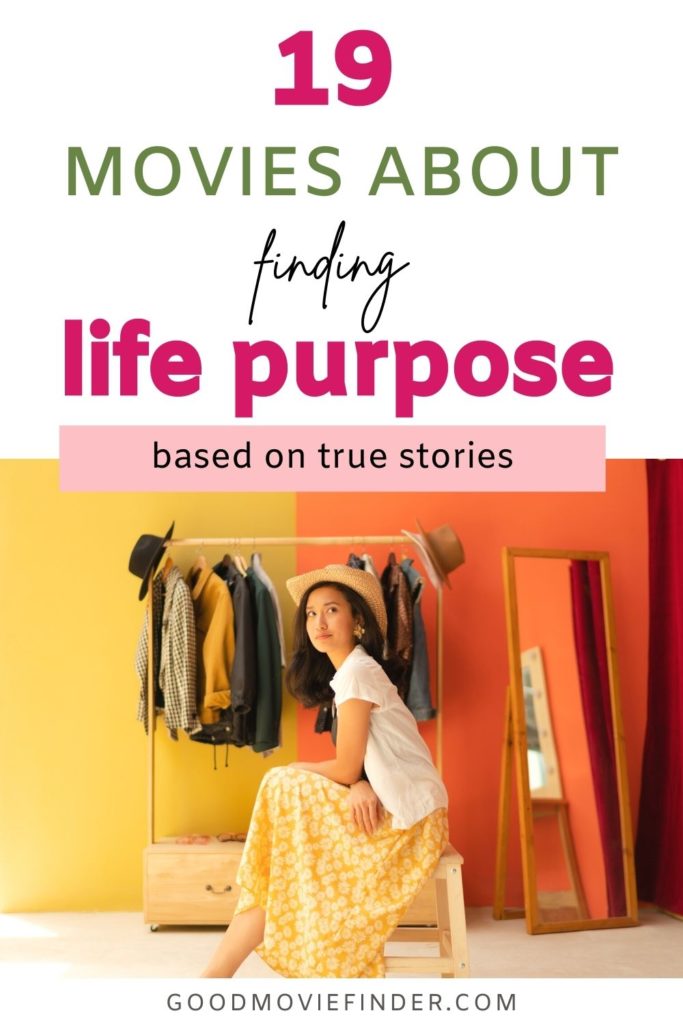 P.S.
Check out another cool list with 13 movies about female entrepreneurs.
Share this blog post if you enjoyed it. I would really appreciate it!