The Tudors is a lavish historical drama about the times of King Henry VIII. Actor Jonathan Rhys Meyers played the leading role in the series.
The actor himself has a unique, almost diabolical charisma, and in combination with the image of Henry, it only intensified. Thanks to his performance in The Tudors, Rhys Meyers received a Golden Globe nomination – his performance turned out to be damn reliable. Even though, according to the audience, Jonathan did not look at all like a king in appearance!
As a fan of this series, I want to tell you about Jonathan Rhys Meyers as Henry VIII.
Let's start by remembering what the Tudor series was about.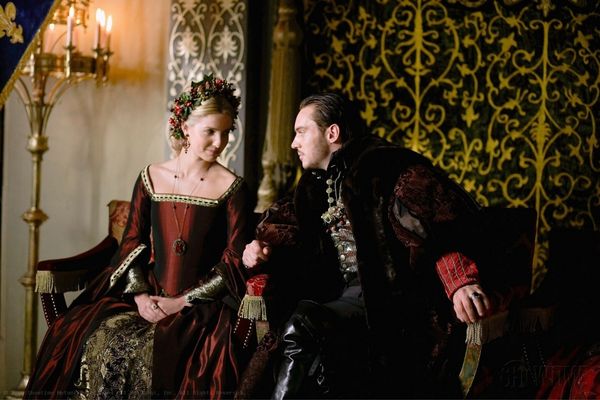 The Tudors plot.
The Tudors is a historical television series Michael Hirst created from 2007 to 2010. IMDb 8.1, and 181st position in Top 250 movies.
One of the most beautiful historical series tells au about the reign of King Henry VIII.
Handsome, ambitious, young, and vain, Henry will vary between relationships with his wives, entertainment, confrontations, and wars. The king will have to unravel the insidious plans of his enemies, play a dishonest game himself, accept defeats and win more than one battle. Henry will break more than one heart and will always come out dry.
Artistic fiction and historical accuracy are here in the optimal ratio. Good scenery and costumes, mass scenes, beautiful landscapes – all this contributes to the creation of the atmosphere of the 16th century. Music organically and unobtrusively fits into each episode.
The authors of the series and the actors managed to create several integral images – Catherine of Aragon, Thomas More, and Thomas Cromwell. 
But the immediate attention of the viewer, of course, attracts Henry VIII. All others fade into his presence.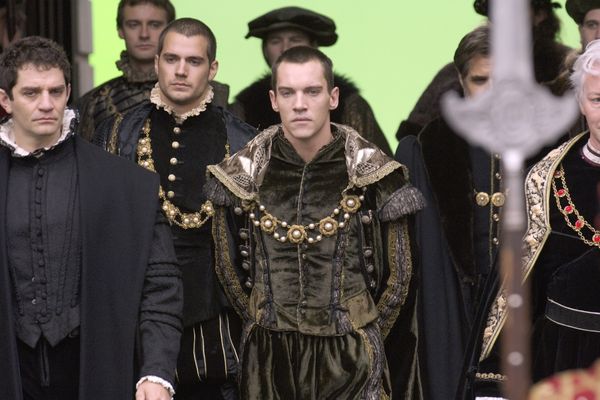 Jonathan Rhys Meyers as Henry VIII.
Henry VIII – King of England, the second monarch of the Tudor dynasty. He led the religious reformation in Britain but remained known through the centuries much more thanks to his wives and favorites, whom he changed with an inappropriate frequency for a Christian monarch, and some were executed.
The charismatic Irishman Jonathan Rhys Meyers played the central role. His popularity went off the scale after the release of the TV series The Tudors.
The actor admitted that he was faced with the task of showing Henry, who entered into violent armed conflicts, and the reverse side of his reign, associated with the flourishing of culture, diplomacy, and the economy.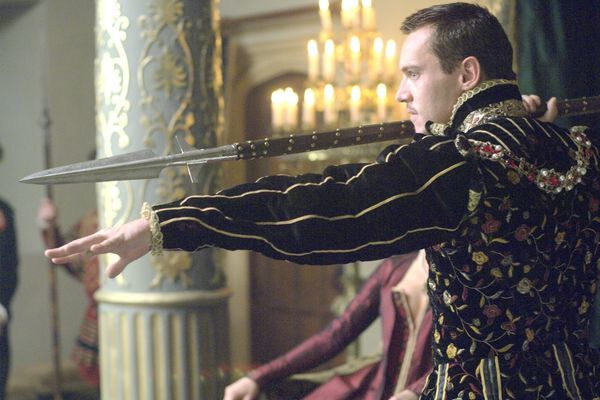 Outwardly unlike the king, Jonathan Rhys Meyers perfectly conveyed his imperious manners and particular cruelty towards dissidents.
And what happened in the end?
Furious, like a bull, and stubborn – he showed a completely different temperament and body plasticity – which deserved my sincere spectator's jaw drop.
The actor tried to focus on the sharp mind of the king and his powerful energy. Before a new scene, he often thought: "How would I have to behave in situations like this if I were a 30-year-old man with unlimited power?"
Jonathan Rhys Meyers embodied the image of a strong personality, the most ferocious man of his era, and not a stereotypical king.
In one of his interviews, Myers said that his desire was for the audience to love the king to hate.
I mean, he is a bastard, but damn attractive!
We know that Henry came to power at 28 and was a fully grown-up person then. In that era, most people died at 50; 30 was middle age.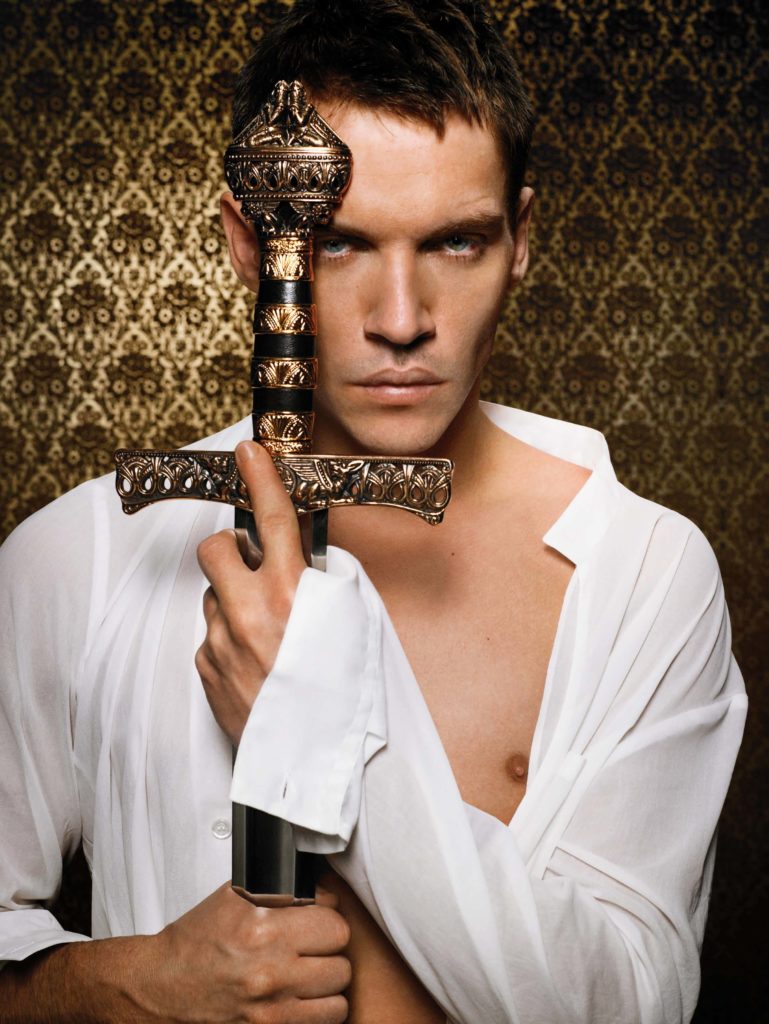 Costumes.
The costumes in this series are worthy of special praise. Costume designer Joan Bergin has won three Primetime Emmy Awards for her work on the show! Her motto in Tudor is: We are stylish!
Joan Bergin talked about how she perceived Henry VIII and what she wanted actor Jonathan Rhys Meyers to embody. In her eyes, Henry was a rock star, the all-powerful king of one of the greatest nations in the world. All costume choices for Henry were made with this in mind.
That is why the King is often seen in leathers and modern fabrics that are narrow enough to make him a star figure and highly flattering. Clothes that a brave, handsome, and attention-grabbing man will wear every day. In reality, Henry quickly put on weight and would have looked ridiculous in tight skin.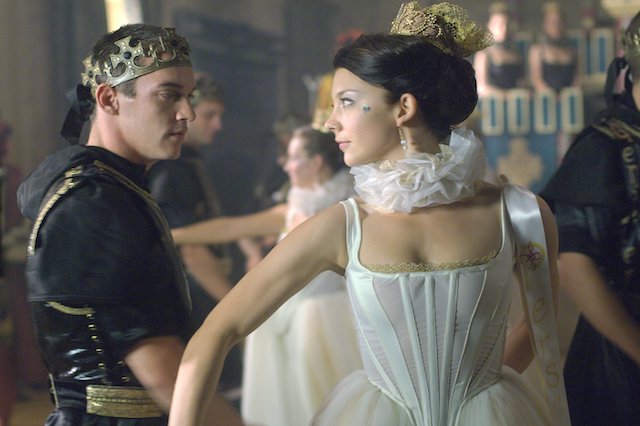 There is a beautiful masquerade party scene. Anna first comes into the eyes of the King. The costumes are angelic, and, as it turned out, they were inspired by modern Balenciaga corsets. Also, the Elizabethan era served as a source of inspiration for corsets. Everything is intertwined in time.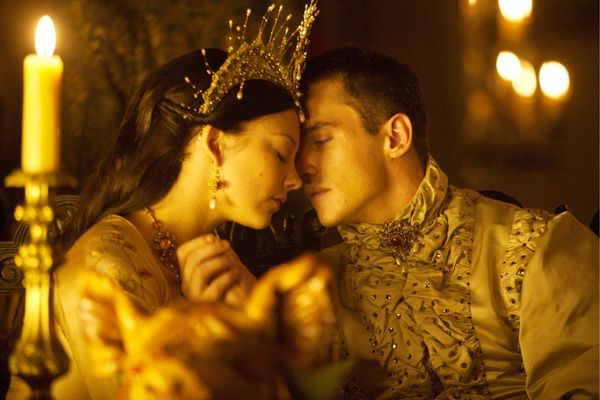 Hot king!
Gorgeous costumes on beautiful actors add eroticism to this series. The sexual factor in modern cinema plays a significant role. And in this movie, intimacy represents the era. In the 15th century, people were more sexually liberated than they are today.
We can see the passion between Jonathan Rhys Meyers and his wives and lovers. Each love story is unique.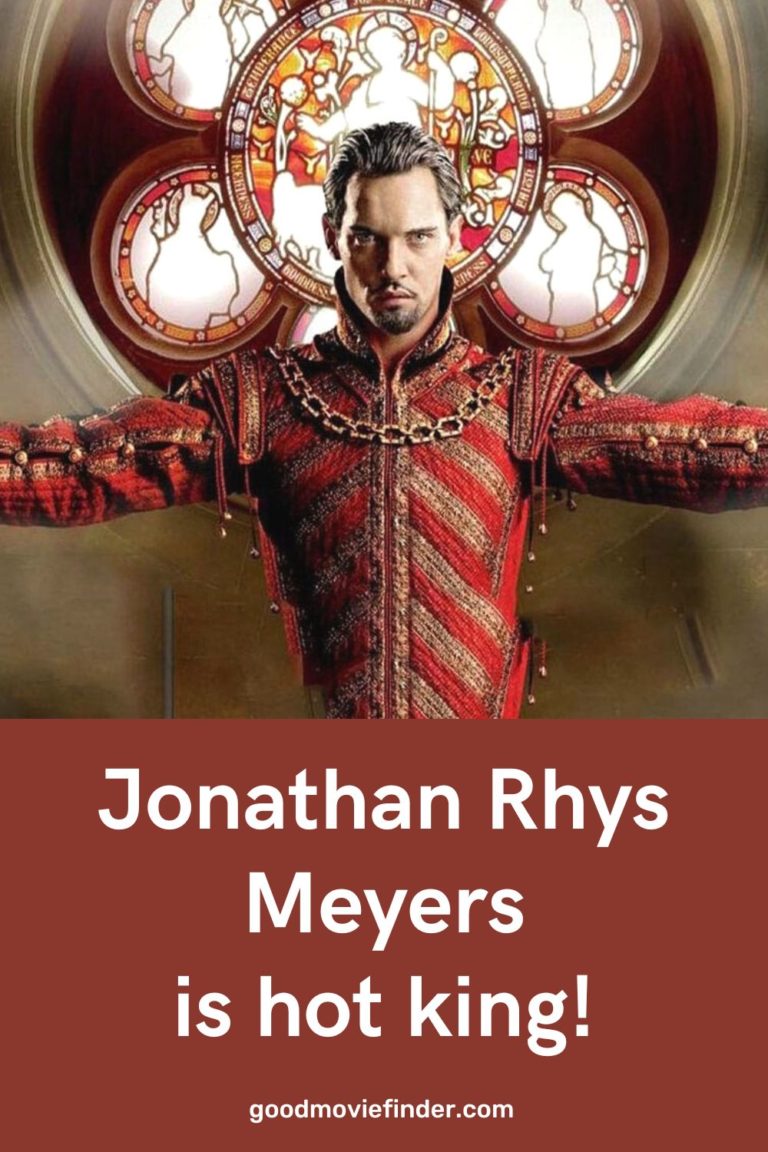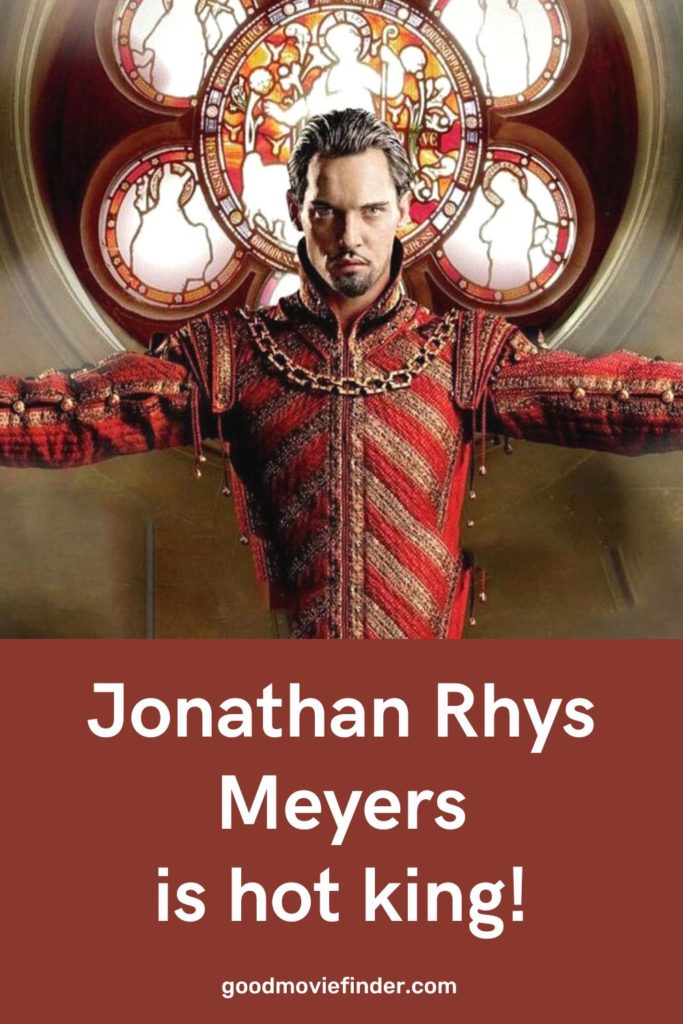 Final words.
In this series, Jonathan Rhys Meyers is a genius! He is the king! He is the king everywhere and always, no matter what episode or scene!
Thanks to him, the series The Tudors is top-rated. Therefore, you can watch it many times and still enjoy it.
Did you watch The Tudors? What do you think about Jonathan Rhys Meyers?
Share this blog post if you enjoyed it. I would appreciate it!