We all have at least one favorite movie. Some people love cinema so much that they spend all their free time watching the next masterpiece.
If there is a movie fan who does not think a single day without watching a good movie, then this selection of gifts is especially for him.
Here you will find universal gift ideas for movie lovers who like to spend time in front of the TV screen or cinema.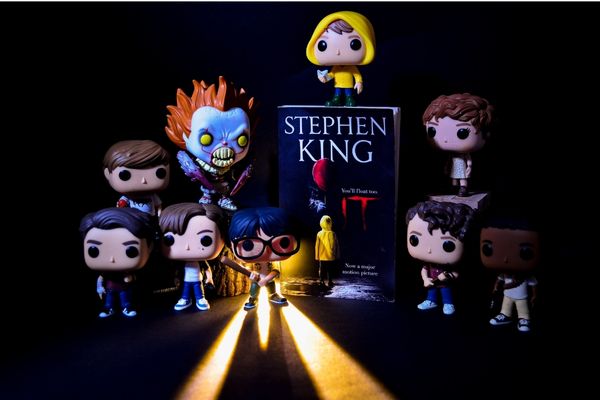 Books for movie lovers.
The book is still the best gift.
A movie fan will appreciate publications about:
filmmaking, screenwriting, and film history
biographies of famous directors
books based on films
film encyclopedias
Popcorn gift ideas.
Popcorn machine
For those for whom cinema and popcorn are identical concepts, this gift is from the "must-have" category. The device can cook a whole mountain of your favorite treat in a few minutes without using oil.
And if it isn't enough, you can always pause the film and prepare a couple more buckets.
Popcorn cups microwave
It is another gift for popcorn lovers. Special silicone molds like glasses allow you to cook popcorn directly in the microwave.
Gourmet popcorn
Well, if you don't want to cook popcorn, then gourmet popcorn with nuts, chocolate, cheese, butter, rum, etc., will come to the rescue. Very tasty!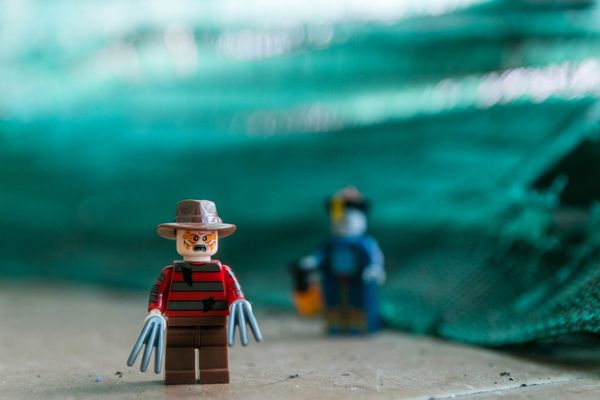 Funny gifts for movie lovers.
T-shirts and hoodies
A T-shirt with a print is one of the universal gifts for a movie fan, and for the winter, you can always choose a hoodie.
Many mass-market stores buy the rights from studios and release joint merchandise.
Toys
There is a large selection from the Chucky doll (Curse of Chucky, 2013) and Baby Yoda to the radio-controlled batmobile and collectible Christmas tree decorations.
Board games
Board games based on favorite films are perfect for long winter evenings or fun meetings with friends.
Lego
Everyone loves to build Legos. Fortunately, the shelves are always full of designers based on movies and TV shows. So here you have a Ghostbusters car, Harry Potter Hogwarts Carriage, Central Perk Building Kit, and much more.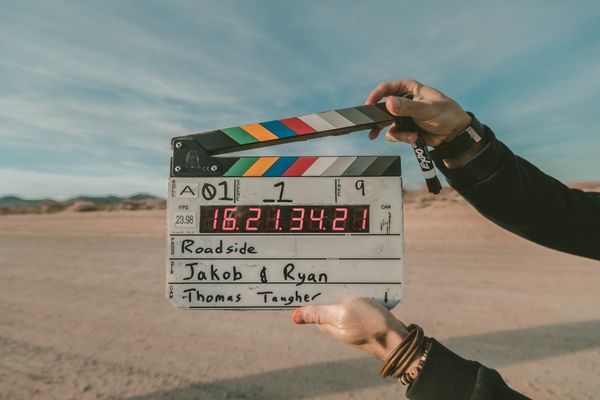 Unique gifts for movie lovers.
– Movie-inspired perfume
– Vinyl with the soundtrack of your favorite movie or series. You can take a portable vinyl player with the record if the budget allows.
– The director's cut of the movie or the complete work of a favorite director.
You can get a really unique gift if you find or download the director's cut of a person's favorite movie. This version usually includes additional scenes not included in the release version or the director's commentary.
-Movie clapboard
It is an inexpensive and original gift for movie lovers, but a lot of fun!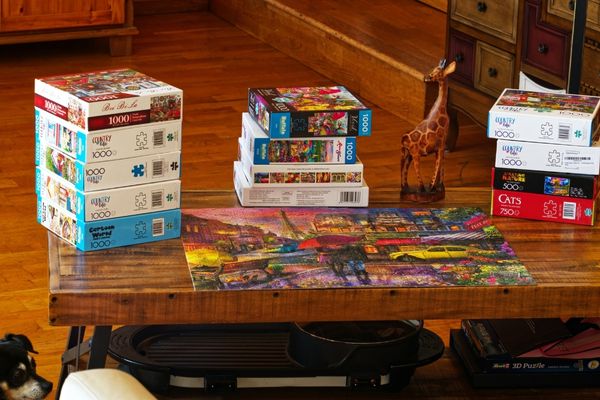 Small gifts for movie lovers.
A good gift doesn't have to be expensive. Here are my ideas.
gift ticket to the cinema
movie-inspired advent calendars
movie posters
movies scenes puzzles
film coloring books 
movie tarot cards
cups with film heroes and quotes
Luxury gifts for movie lovers.
Let's start with a unique and luxury gift for movie lovers. It is a certificate for acting or directing class.
Also, here are great significant gifts for you to consider.
movie projector
mini travel projector
home cinema
sound system
sofa
subscription to a streaming service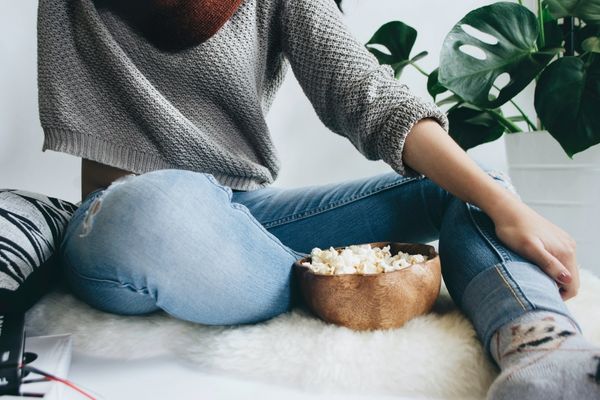 Items for the home.
There are efficient gifts for cinephiles.
blanket with sleeves
snack plate
plastic glasses
rest pillow for back or legs
external DVD drive (for DVD movie collections)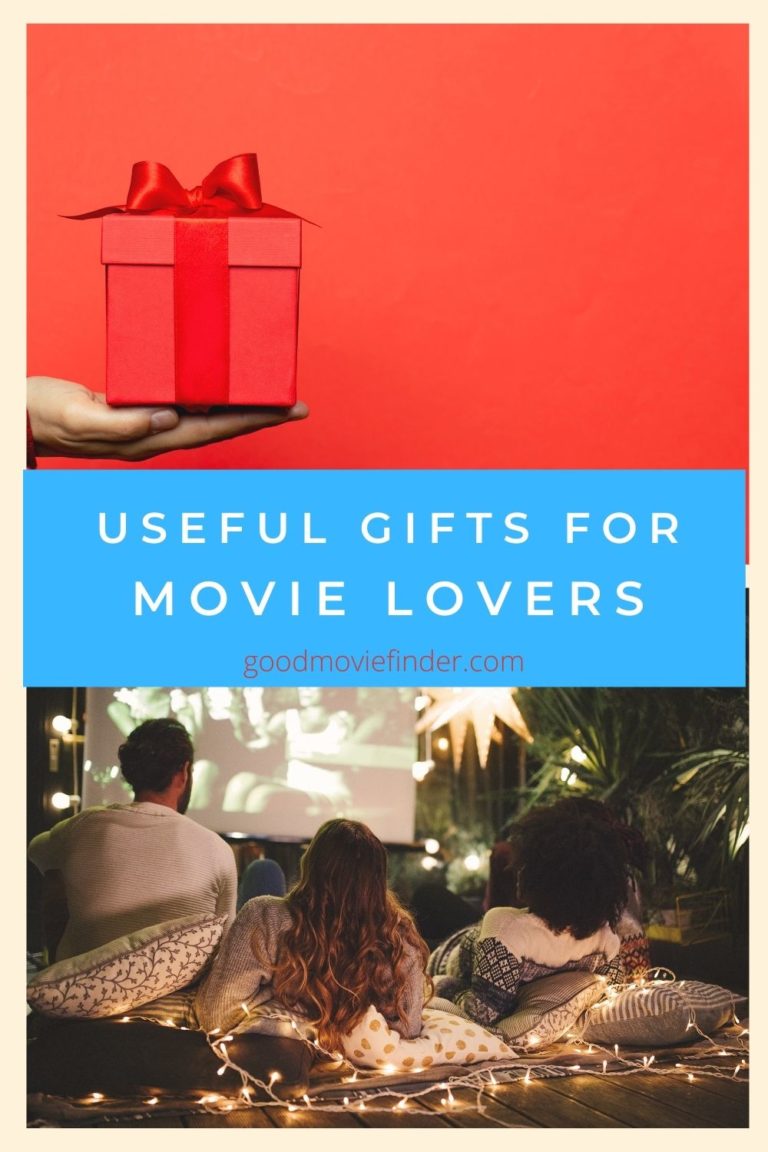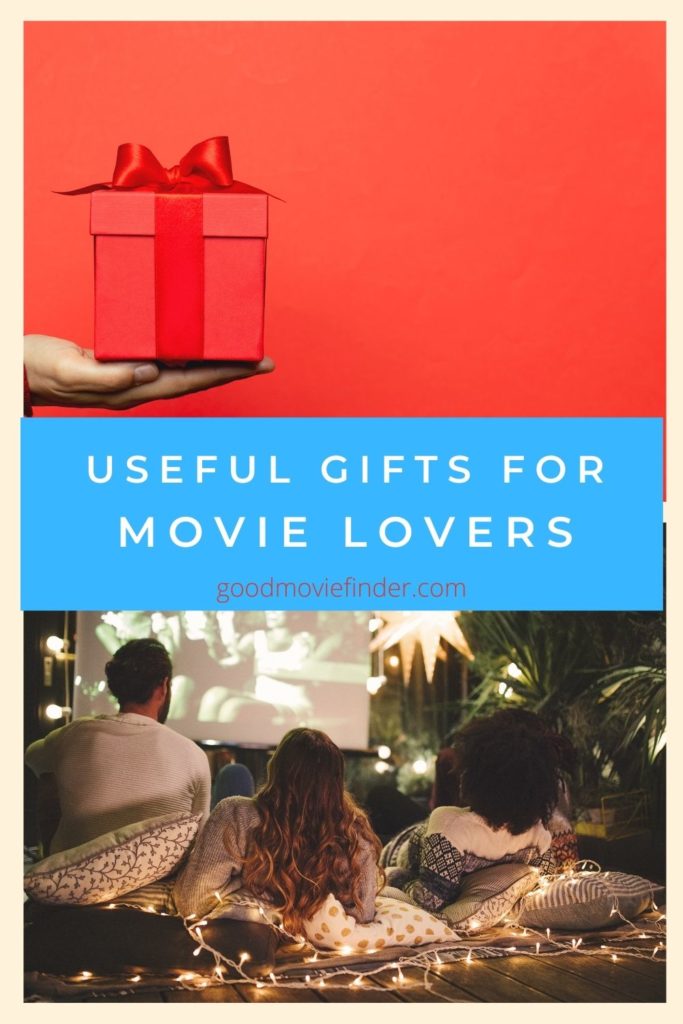 P.S.
Here are my gift ideas for movie lovers. Write in the comments what you particularly like.
Share this blog post if you enjoyed it. I would appreciate it!