A holy war between morality and a confessor.
Today, I'd like to share one of my best-loved movies Chocolat, 2000.
I am sure that It is one of those films in which everyone can immerse themselves in studying their external and internal conflicts and eventually realize something important about themselves.
Chocolat perfectly illustrates what happens to people and societies when the suppression of desires becomes a cult and a moral norm.
We shall see how, sooner or later, repressed desires make themselves felt. It doesn't matter if we're talking about cinema or life.
But first things first.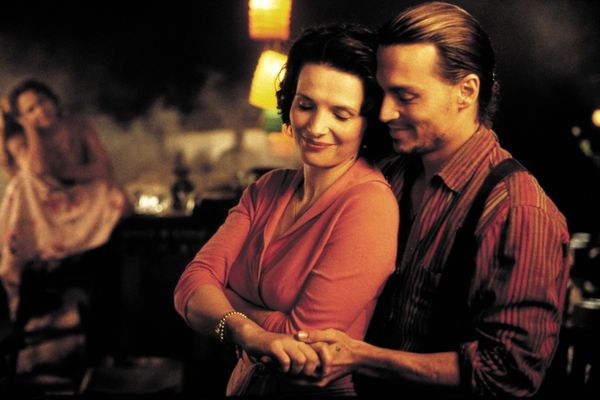 What is the movie Chocolat about?
Open a chocolate bar on the eve of Lent in a God-fearing Catholic province? This is exactly what Vianne Rocher does, Juliette Binoche's character in Chocolat.
She also does not go to church and is friends with the gypsies, against whom the local mayor distributes leaflets under the auspices of the fight against immorality. She even starts an affair with one of the nomads. In general, in every possible way, Vianne challenges the old foundations and annoys the orthodox.
This movie is based on the novel Chocolat by Joanne Harris.
Check out The Dressmaker movie analysis if you are interested in deep psychological meaning films. It is a tragic story about woman against the whole city too.
Chocolat (2000) movie analysis.
A mischievous north wind blew, and a woman named Vianne, with her daughter Anouk came to a small French fortress town. The main thing in the life of this city was considered peace and life by the rules. But no one cares about feelings or what these strictly enforced rules mask.
And they disguise the fact that the wife ran away from the mayor, that the adult daughter does not communicate with her old mother, and forbids her to see her grandson. And Serge, the owner of one of the city's shops, regularly beats his wife Josephine, and Josephine herself suffers from kleptomania.
The critical thing is to follow the rules, fast during Lent and, go to church, observe the appearance of marriage and virtue. And the mayor, of course, considers the opening of a chocolate bar during Lent blasphemy.
It seems that Vianne brings the town new life: the city's inhabitants are trying to remember what pleasure and joy are.
Juliette Binoche`s heroine dresses brightly and wears red shoes, unlike other city residents. Only here, Vianne also has a generational ban on joy, which we see in the film.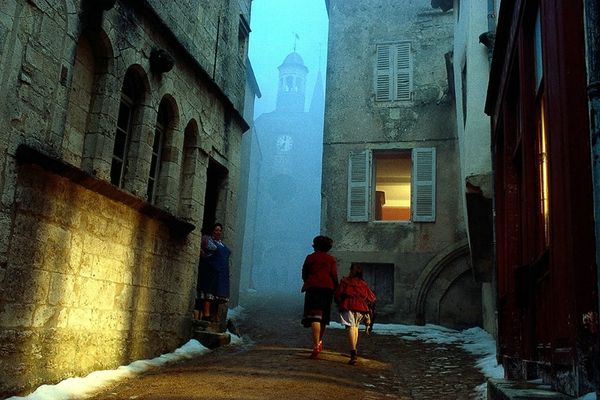 Residents of an unnamed town.
Of course, most of the city's inhabitants are Vianne's projections and fears. Most likely, she subconsciously understands that without dealing with her anxiety and projections, she will not be freed from neurosis and will be unable to become happy.
Armande acts as a projection of the maternal figure. She is lonely, and her daughter does not want to maintain a relationship and forbids seeing her grandson. The woman has diabetes and later dies because she refuses to abstain from sweets. Armande's story shows Vianne's life if she doesn't change. If she continues to run away from pain and live only sensuality and pleasure.
Anouk here is the childish part of Vianne's soul, wounded by the breakup of her parents, but at the same time retaining her love for her father, faith in the family, and happy relationships. Anouk is trying to resist and, in a somewhat infantile way, convey to Vianne's mind the unconstructive ness of such behavior. 
The girl's protests are expressed by constant tantrums and comparing Vianne with other mothers, with whom she often loses the competition. And there was Pantoufl, an Anouk kangaroo toy. «He» is her imaginary world, a territory of safety, a prototype of an absent father who creates this territory of security.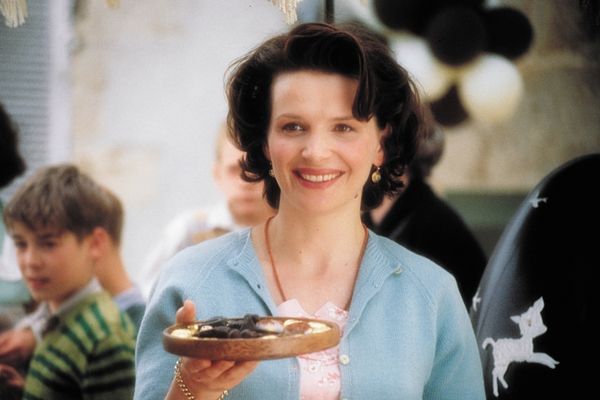 Also, Vianne herself is the bearer of generational trauma. She needs this struggle to free herself from her inheritance and live her own life. Sooner or later, she will have to face both her inner critic and her inner old woman, and with his suffering part of the soul, which does not even seem to be waiting for help.
Another central figure is Comte de Reynaud, the mayor. He also does not belong to himself or live his own life. He is a hostage of age-old traditions. First, his family program was undermined by his wife, who ran away from him. And then, no matter how he clutches traditions, duties, and rules, the process is launched. 
He resists and fights for a long time not to betray his family, but every day he becomes more and more unbearable. And it's good that he cuts his wife's clothes, giving way to the accumulated rake. Otherwise, you might just go crazy.
It is also worth mentioning Josephine. Here she represents the disturbing part of Vianne.
So through sensuality and pleasure, namely in the usual way for himself, Vianne tries to interact with his fears (that is, with the city's inhabitants), treating them to chocolate.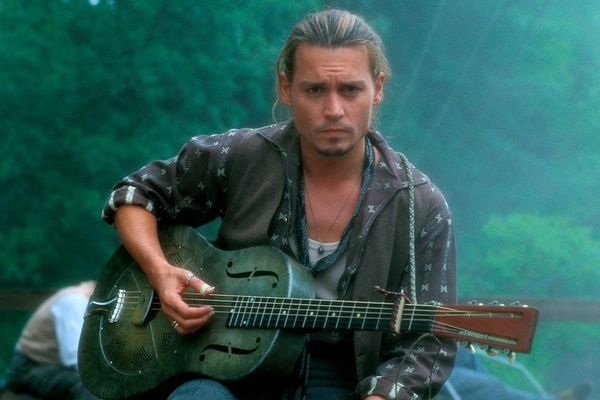 The meeting with Roux is very interesting for understanding the way the relationship of the main character is built. She sees him as a nomad, a pirate who should soon sail away. Vianne projects her behavior patterns onto him, so she easily approaches him. He's safe for her because he'll leave soon.
Roux's departure is a metaphor for the first quarrel, which happens sooner or later in all respects. Vianne's reaction was immediate, and she began to pack her suitcase.
So, feelings awaken in the inner space, and finally, a resolution appears. Residents of the city eat chocolate, celebrate, sing, and dance. The ban on the joy of life seems to have been overcome, but this is not so because there will be fire.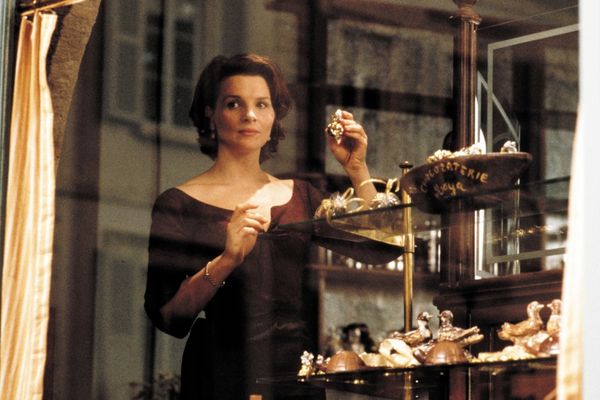 What happens at the end of the movie Chocolat?  
 It is after the fire that the conflict escalates.
Anouk and Vianne quarrel; they fight on the stairs and drop the urn with their grandmother's ashes. Again, traditions that have been followed without hesitation crumble. And I see how the inner child helps to overcome these generational inhibitions. It is a universal plot when the inner child does something that helps to overcome the seemingly impossible.
The mayor's secretary suddenly confronts him about his feelings and calls the mayor by his first name for the first time in the film. The lord mayor, in desperation, goes to smash the chocolate maker but instead eats up chocolate. That is, he finally allows himself everything that he has forbidden for years. Finally, the inner critic is tamed. He wakes up on Easter morning in a shop window covered in chocolate.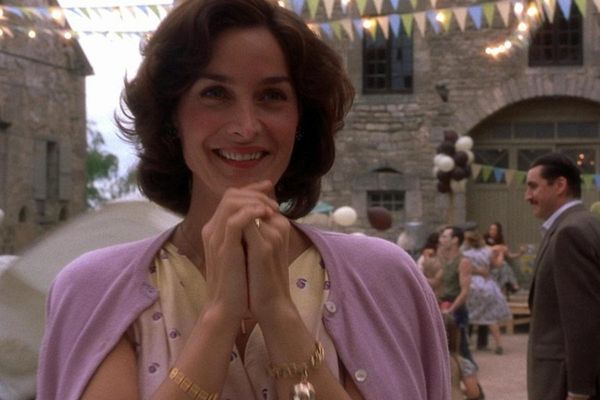 Suddenly, to help Vianne, residents of the entire town come to her at night in a chocolate bar. A completely different sermon sounds in the church, and for the first time on this day, the parishioners felt the enlightenment of the spirit, liberation from the old habitual peace.
Even the mayor began to smile. If we recall that the critical figure symbolizes psychological protection, then this suggests that she has become more flexible and will no longer be dominant. He can enjoy chocolate and even asks Carolyn out on a date.
After these profound psychological changes, Vianne says goodbye to her mother's ashes. It breaks the connection with the neurotic pattern of behavior and remains in the relationship. Then, according to the plot, she settles in the city. And only then does it become possible to see the real Roux, not clouded by his projections and fears. In the film, this is shown as his return to her.
Crisis overcome
By the way, the film has a beautiful moment—the changes of anxious Josephine.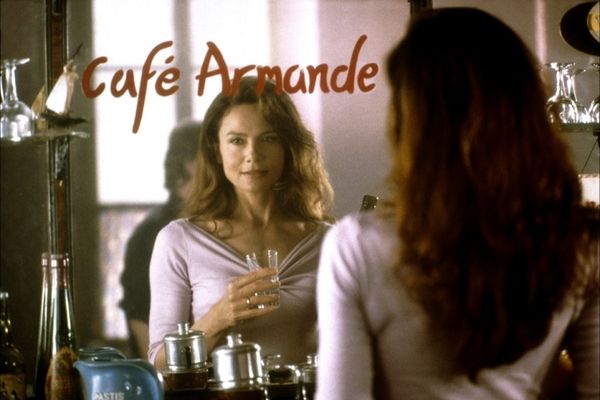 Josephine is changing under the soul's guidance, i.e., She's undergoing profound changes. Josephine connects with her authentic self and begins to create. And because of this, she transforms and flourishes. It happens whenever we are in contact with our soul.
Did you see how she took matters into her own hands as Vianne prepared to leave? She stopped being a victim and became the mistress of her own life. And as a result, she is also the owner of her cafe.
And even the sick kangaroo Pantefel recovered and rode off into adulthood.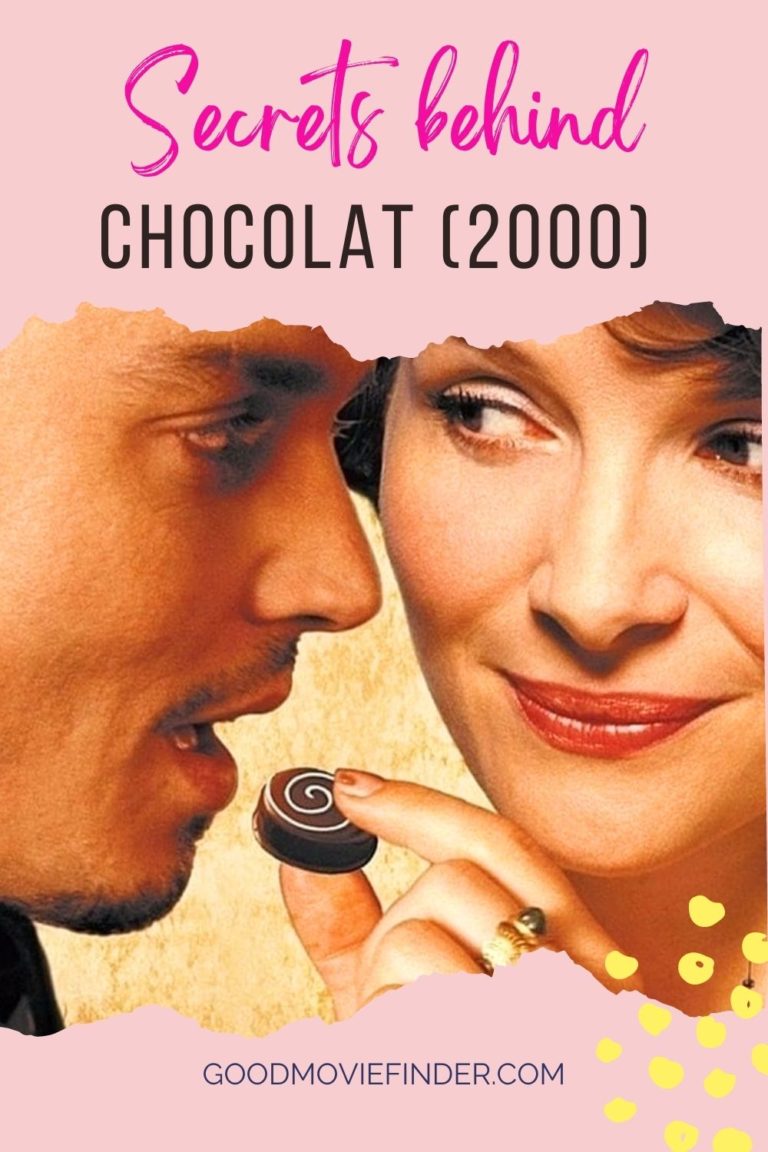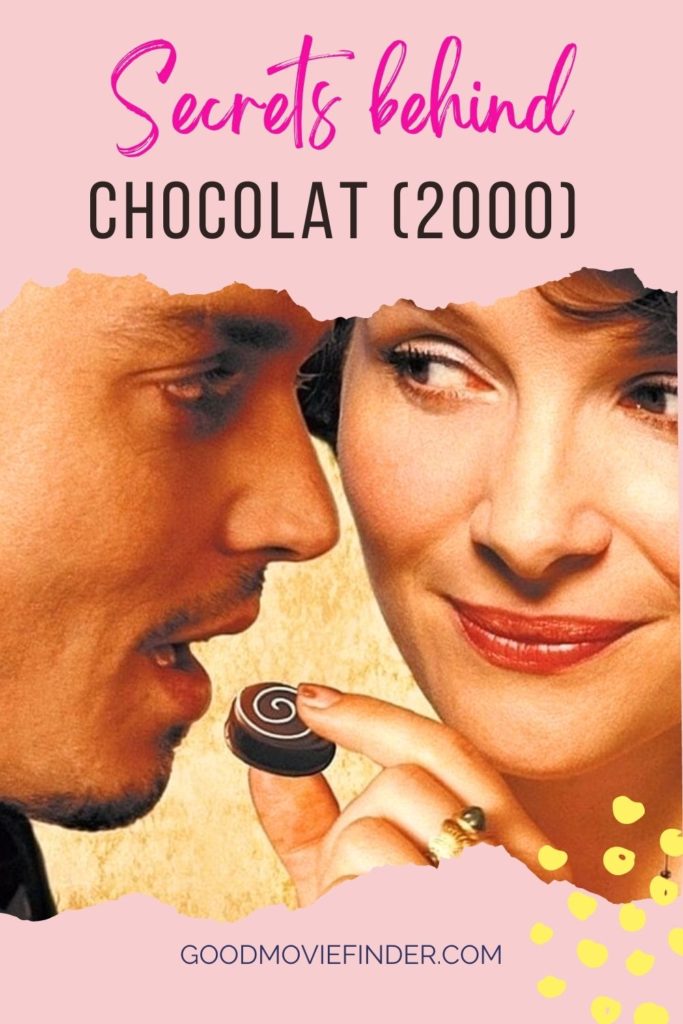 Final words.
This movie always lifts my spirits. The incredible atmosphere, created by great actors, fantastic music, beautiful picture, and a complete sense of presence due to the disturbing tickling smell of bitter chocolate in the nose. It's amazing!
Tell me what was the most useful for you in analyzing the film Chocolat.
If you like a business story in this picture – check out my list of 13 movies about female entrepreneurs.
Share this blog post if you enjoyed it. I would really appreciate it!