Every year on Christmas Eve, the time disappears, and we return to the day the Holy Child appeared on earth – to the hour when an Angel informed the shepherds about the birth of Jesus Christ. 
We relive these fantastic moments again and again, and the heart is filled with love and expectation of a miracle.
Gather with your family at home over a cup of aromatic tea, and watch good, meaningful films.
I created this list of 13 Christmas Christian movies to help you forget about your problems, warm yourself with the comfort of your loved ones, and immerse yourself in good and instructive stories.
Sincere Christmas Christian movies.
The Heart of Christmas, 2011.
This drama is based on a real story. In October 2009, the Locke couple learned their young son Dax had leukemia. The family goes through a hard period: a hospital, constant courses of chemotherapy, injections, and IVs. Unfortunately, this tumor did not reduce. Ultimately, the doctors tell the parents that there is no more hope and every day for Dex could be the last.
Even though it is October, parents decide to give him Christmas, possibly the last of his life. Numerous family members come to the holiday, for whom this meeting allows reconciling with each other.
I highly recommend watching this film because it changes your worldview and makes you look at some things differently.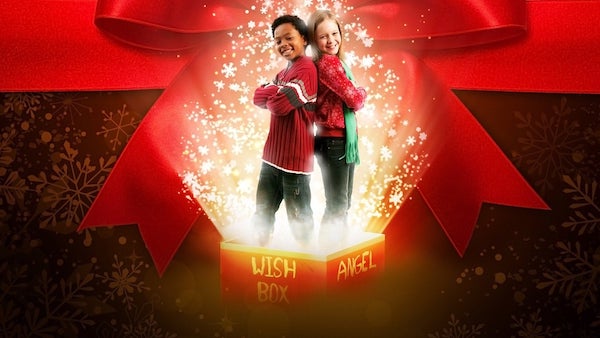 Christmas Angel, 2012.
It is the story of a little girl who dreams of a complete family: a father for herself and a husband for her mother. She is writing a school essay on "My Impossible Christmas Wish." And Olivia Mead quickly notices that something unusual is happening. Wishes come true. She is convinced that the answers lie with a mysterious woman she believes to be an angel.
The child's psyche sincerely believes in miracles, fairy tales, angels, a good ending, possibilities, and accomplishments. The film is imbued with faith and hope. It inspires a feeling of magic and the desire to please someone.
I also want to note how well the relationship between mother and daughter is shown. Miranda is an excellent example of a single mother, a resource for women in a similar situation.
Joyeux Noel, 2005
It is one of my favorite Christmas Christian movies.
The tale is based on a real event on the night of December 24–25, 1914, when a loose truce was declared along parts of the Western Front in Belgium and France.
On that day, four people had an unforgettable experience. A French lieutenant, a Scottish priest, a German tenor and his lover found themselves in the heart of a spontaneous brotherhood that arose between the trenches of the Germans, the English and the French.
Soldiers left guns and came out to meet each other to exchange cigarettes, bury the dead, share chocolate, and wish each other: "Merry Christmas!"
It is difficult to find such an inspiring "war film" that only shows humanity and kindness, not military exploits or great battles. It's hard to describe the emotions that fill you after watching such films. Therefore, this remarkable film has brought together an excellent cast of European actors, which everyone should watch.
This movie has so little of the usual green-red-gold Christmas colors, the sounds of bells, and there is no Santa Claus at all, but it has not lost the spirit of Christmas. The love for the poor and the denial of fratricide make this movie closest to Christian values. That is why the Scottish priest felt that Christmas Eve mass was essential in his pastoral life.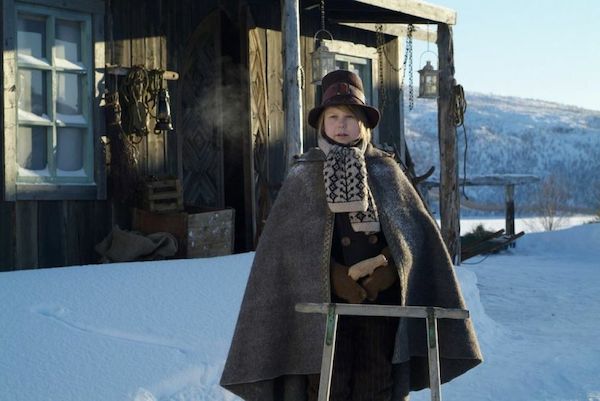 Christmas story / Joulutarina 2007.
 A long time ago, Nikolas's parents tragically died in Lapland. The villagers agreed to take care of the poor boy. Every family takes care of him one year and every Christmas, he is taken in by a new family. In gratitude, Nikolas gives the children farewell gifts before leaving. After a hungry year, the residents are forced to send the boy to be raised in a remote village, where he has to live and work with an old, irritable carpenter.
But, as usual, Christmas can work miracles.
It is a film of little things: mesmerizing views of a snow-covered Finnish village, costumes, and scenery set the mood for a warm Christmas. Decent direction and magical music resulted in a dense, tasty spectacle like homemade jelly.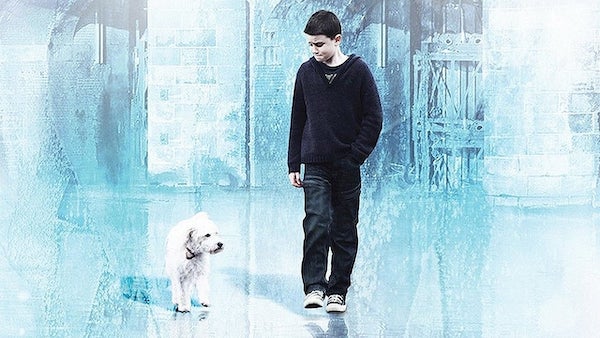 Lost Christmas, 2011.
It is another magical story, one of those that only happens at Christmas.
On Christmas Eve, a mysterious stranger appears in town. He doesn't remember anything about himself, but he has a magical gift – by touching a person's hand, he sees what the person has lost and helps find it. But not all losses are easy to make up. You can return a stolen bracelet and find a lost book, but what if a person has lost loved ones and his own life due to a recent mistake?
The film is lovely from start to finish.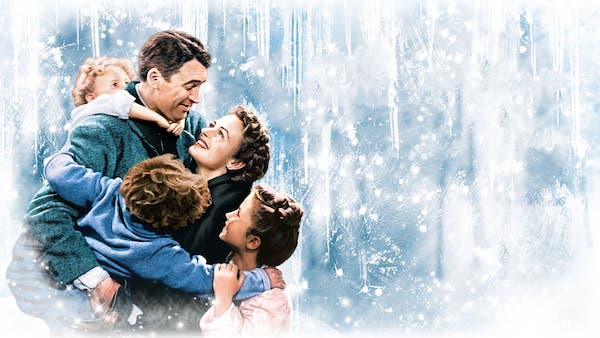 It's a Wonderful Life, 1946.
For 77 years, Italian-born American director Francesco Rosario Capra has been remembered for his soulful Christmas movie.
The film's main character, George Bailey, was responsible and dutiful all his life, striving to help others. He fell into a circle of failures. And, completely desperate, he decides to commit suicide.
However, God has his plans.
The Lord sends a guardian angel to George on earth – a not very capable "second-class angel" who has not yet earned his wings in two hundred years. Angel will finally receive them if he fulfills the order – he has to dissuade his ward from the fatal step.
For the last five minutes, my tears flowed uncontrollably. It is a recipe for life! Children, family, friends. And it's a wonderful life. You don't have to be great and famous, rich and beautiful – you need to give kindness, help and love.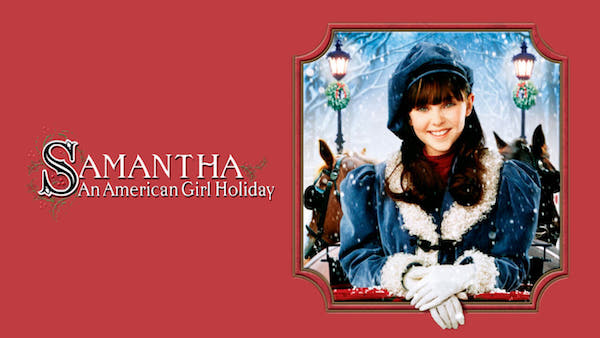 Samantha: An American Girl Holiday, 2004.
The director, Nadia Tass, takes us back to the distant 1904.
Samantha lost her parents very early and lives in a small village with her strict grandmother. She teaches her granddaughter good manners and prepares her to be a future lady. But one day, Samantha's life changes after a new maid, Nellie O'Malley, her exact age, appears in the neighboring house.
Even though the girls belong to different segments of society, they quickly find a common language and become best friends. The girls have no secrets and are always ready to support each other in difficult times. But the friends still have no idea what adventures await them ahead.
Christmas is approaching… What will this time of miracles bring to orphans?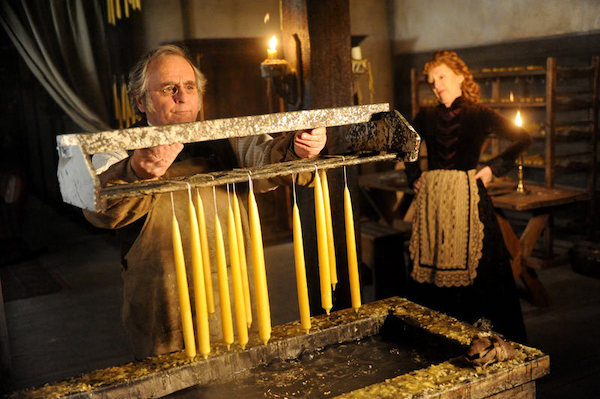 The Christmas Candle 2013.
British director John Stephenson managed to create an indeed Christmas story. The village of Gladbury lived its simple, quiet life in 1890. Nothing interesting would ever happen here if not for one miracle.
Every 25 years, an angel descends to the village. He flies to the candle maker and touches one of the candles. The one in whose hands it is lit on Christmas Eve will be granted the fulfillment of his most cherished desire. Residents firmly believe in this legend and wait for Christmas with their requests, hopes and aspirations.
A young pastor, David Richmond, appears in the village. Deciding to stop superstitions, he brings electricity to Gladbury. Now, you don't need to wait for an angel and light candles in the church. Light bulbs can successfully replace them.
Will residents be able to preserve the miracle of the Christmas candle?
It is a wonderful, kind story about faith and love. The film will again remind the viewer that everything is possible with God.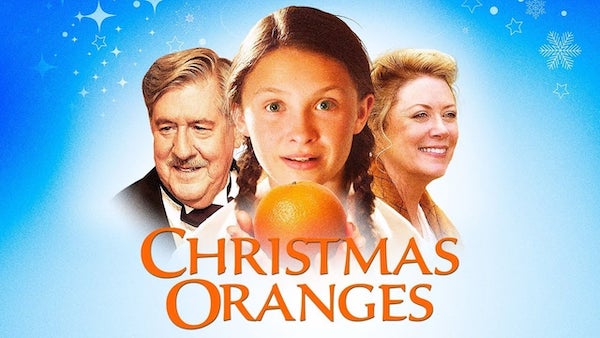 Christmas Oranges, 2012.
Mom gives the newborn Rose to Mrs. Hartley's shelter, famous in the area for its extraordinary warmth and friendliness towards children. The trials begin when a flu epidemic claims the life of kind Mrs. Hartley, and a teenager Rose finds herself in the harsh atmosphere of another orphanage, where order and discipline are absolute.
The film subtly shows how patience, love and kindness triumph over a hardened heart. And it is no coincidence that the film's final scenes occur at Christmas – a time of soul transformation, forgiveness and reconciliation.
It is the heart-touching film that I have ever seen. It was great to watch how the children waited for the oranges; just the sight and smell of them almost drove them crazy. And I involuntarily remember my childhood: we ate oranges only for the New Year.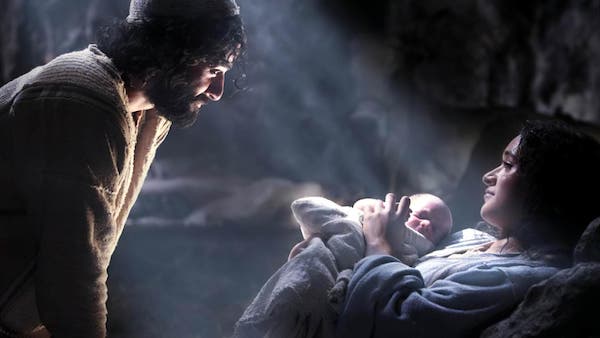 The Nativity Story, 2005.
This film is a sweet and magical story about the birth of Jesus Christ.
The video sequence sometimes shows unique views complemented at a very high level by choral accompaniment, gradually elevating the ear from the mundane everyday life at the film's beginning to the heavenly miracles at the end. The dialogue between Mary and Joseph about the Divine providence awaiting them turned out well. The story of the Magi is told at length and with light humor. The type of King Herod was chosen appropriately.
Overall, this film is a rare example of worthy speculation that can evoke useful thoughts and good emotions.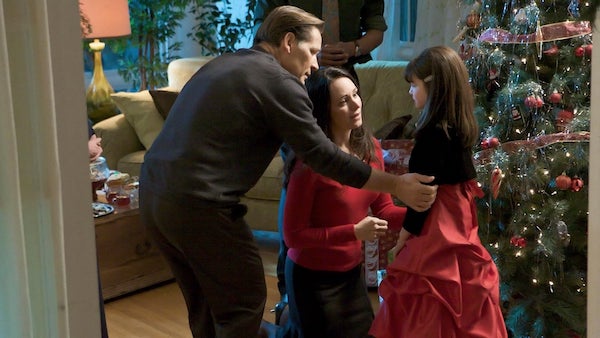 The Christmas Hope, 2009.
After her son's death, Patty Addison's relationship with her husband, Mark becomes complicated, and she decides to devote herself to social service. Patricia is dedicated to finding foster families for children in need. But on Christmas Eve, she fails to find a foster family for Emily. And Patty is forced to leave the girl with her during the holiday.
What a nice story happening on Christmas Eve!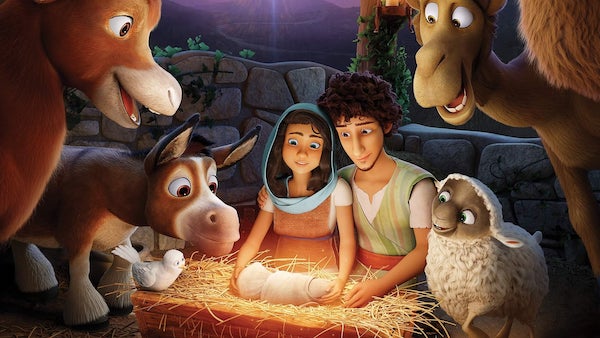 The Star, 2017.
It is a perfect example of an animated Christmas Christian movies.
A brave little donkey named Bo works at the mill, dreaming of breaking free and seeing the world. Amazing adventures await him, and he will meet new friends, among whom there is a cute sheep, a joker pigeon and even a trio of camels. A motley group of travelers will become unwitting participants and witnesses of the most beautiful event – the Birth of Jesus.
It is a good option if you want to tell your kids about Jesus Christ. For children, the cartoon is quite funny, kind and touching. The humor here is absolutely childish. 
ALSO READ
18 Easy Healthy Snacks For Movie Night.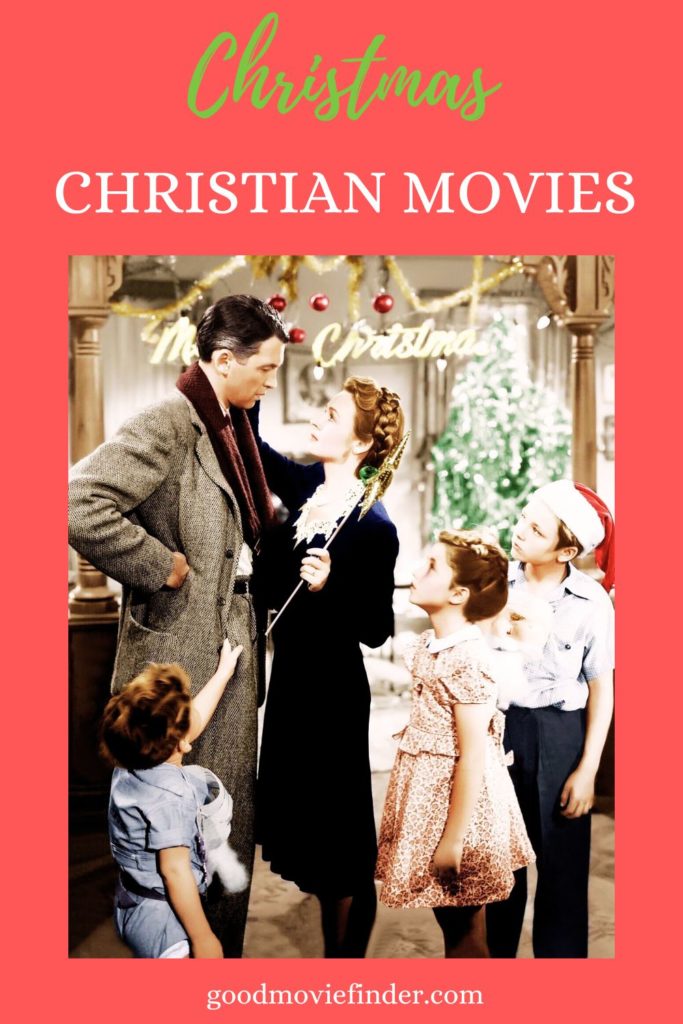 P.S.
These are all Christian Christmas movies that will make your holidays better. If you know other good movies about Christmas, write to us in the comments.