I think this will be one of my most beautiful articles—films made in Italy.
I love Italy! Architecture, great views, fresh mozzarella, and pasta! This country charges with positivity even the most gloomy tourist.
There are a lot of films shot in "boot country." And in this article, I`ll focus on American movies filmed in Italy. Of course, all pictures are different: funny, sad, simple, and confusing. But they all have in common – breathtaking Italian landscapes, after which you will want to drop everything and go to Italy. Also, I have a whole section for movies set in Rome because this is a remarkable city.
American films set in Rome.
Roman Holiday, 1953.
IMDb 8.0
It is a timeless classic.
The hereditary Infanta, while in Rome, runs away from the strict rules of her life. An American journalist meets her, not knowing who she is. Anna and Joe walk together along the sun-drenched Roman streets and squares, talking, admiring the Colosseum, eating ice cream, laughing, riding a moped, and running away from the police.
Perhaps for the first time, Anna felt completely happy and free. She catches every beautiful moment, discovering a world of unique, bright events.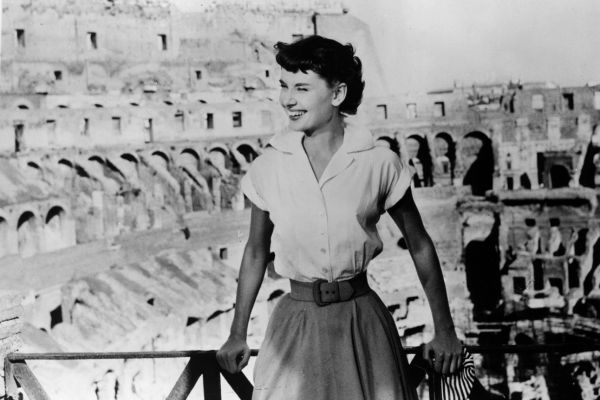 Roman Holiday eventually became one of Rome's attractions, along with the Colosseum and St. Peter's Basilica. Enterprising Romans take advantage of this, releasing a calendar with frames from the Roman Holiday every year. In Rome, you can buy it on almost every corner.
You will admire the Colosseum, Castel Sant'Angelo, the Trevi Fountain, Plaza de España, Pantheon, and the eternal Tiber in this film. Plus, great actors ride around the great city on the iconic Vespa.
When in Rome, 2009.
IMDb 5.5
Betty lives in New York and doesn't believe in romance at all. But one day, her younger sister invites Betty to her wedding – in an old palazzo in the heart of the eternal city, Rome.
By chance, just opposite is the legendary Fantana D'Amore, a fountain where tourists worldwide throw coins, wishing luck in love. A desperate girl steals several coins from the fountain. She does not know that due to ancient magic, the owners of these coins turn into her desperate admirers, who will follow her across the ocean, persistently offering her hand and heart. Will Betty be able to get rid of annoying admirers and find her true love?
There is not much Italy here; half of the film takes place in New York. But the moments of Rome are so beautiful that I definitely want to share this film with you.
To Rome with Love, 2012.
IMDb 6.3
A comedy set in Rome. Here we will meet a famous American architect experiencing a second youth, a simple layman who suddenly woke up famous, newlyweds from the provinces, each of whom are waiting for romantic discoveries, and an American opera director who planned to bring a singing funeral director onto the stage.
A Woody Allen film and that says it all. This picture is funny and unpredictable. The cast is terrific!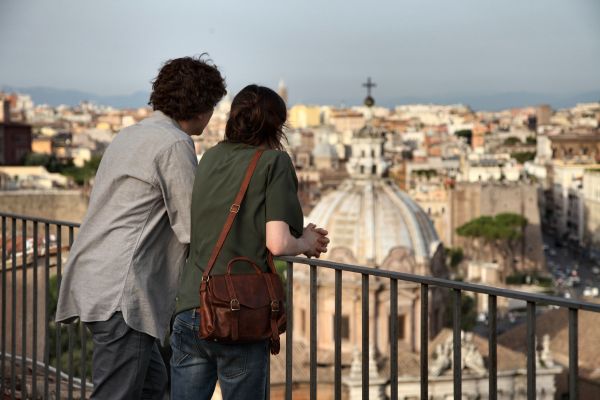 You will see the Spanish Steps, Trevi Fountain, Piazza Venezia, Piazza del Popolo, Villa Borghese, Teatro Argentina, and more.
In short, if you decide to arrange a romantic evening designed to express the seriousness of your feelings or just watch a good movie in the company of your best friends, To Rome with Love is a win-win option!
All Roads Lead to Rome, 2015.
IMDb 4.9
Maggie has everything planned for the perfect holiday – the sun of Rome and the sea of Tuscany. But her 16-year-old daughter Summer dreams of flying back to the States to her boyfriend. And Maggie accidentally meets her first love – the heartthrob Luka and his eccentric mother. So a relaxed vacation turns into a dizzying chase in a red Alfa Romeo for runaway relatives and their happiness.
It seems at first glance a cliched story, but what a touching one. The film's leading roles are the unsurpassed Sarah Jessica Parker, who needs no introduction, and Raoul Bova, a famous Italian film actor, handsome man, and former fashion model.
And there are gorgeous landscapes of Tuscany and the architecture of Rome. Plus, beautiful red Alfa Romeo!
Angels & Demons, 2009
IMDb 6.7
The world froze in anticipation of the most ancient ceremony – the choice of the head of the Catholic Church of the Pope. But some powerful force intervenes in the fateful decision – the sworn enemy of the Catholic Church – the mysterious order of the Illuminati!
Candidates for sacred office are subjected to cruel ritual massacres, one after another. Finally, in the face of a deadly threat, the Vatican is forced to seek the help of a professor – an expert on religious symbolism Robert Langdon, who finds evidence of the revival of a powerful secret brotherhood, brutally exterminated in the Middle Ages.
And even though this is not a rom-com but an action movie, the film's charms cannot be taken away. So much beauty, architecture, and history here!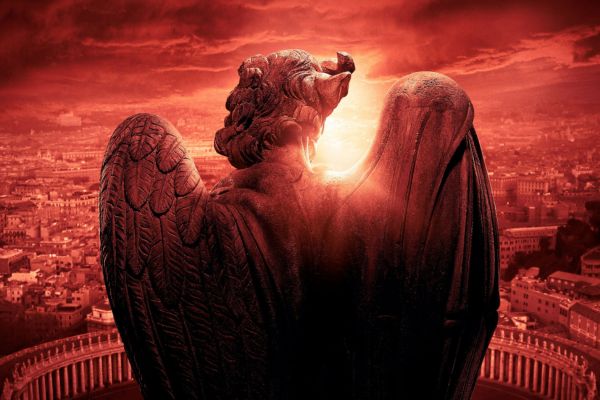 You might be interested in visiting the murder sites of the four cardinals from the movie Angels & Demons on your next visit to Rome.
Santa Maria della Vittoria
Fountain of the Four Rivers
By the way, the film has the first part The Da Vinci Code.
John Wick: Chapter Two, 2017.
IMDb 7.4
When John's former colleague decides to take control of a mysterious assassin's guild, Wick is forced to come out of retirement. Driven by a blood oath, John travels to Rome, where he will have to fight some of the most dangerous killers in the world.
This film is clearly knocked out of the list – and not only because it is a violent and driving action movie. The whole film is saturated with an atmosphere of chic, dangerous, and closed places. Wide squares and closed Roman courtyards, ancient ruins and ultra-modern art galleries, stylish hotels, and no less impressive museums.
All this will allow you to look at Italy from a different perspective. And at the same time, enjoy the beautiful choreography of action scenes. And don't forget to watch the trailer with the Vivaldi remix to get in the right mood.
English movies set in Italy.
Eat Pray Love , 2010.
IMDb 5.8
One day, a married woman, Elizabeth Gilbert, realizes she is not living the life she wanted. So, after a painful divorce, she embarks on a journey around the world that will help her find new horizons and discover herself.
The film has a huge plus: in addition to Italy, you will see the beauty of two more countries – India and Indonesia. It is a wonderful summer movie about enjoying life and delicious food – all Italy is famous for.
We will eat pizza with the heroine Julia Roberts at L'Antica Pizzeria da Michele in Naples. And let's look at the ice cream parlor "Il Gelato di San Crispino," which owes its increased popularity to the film Eat. Pray. Love. There, the main character went three times a day for ice cream, which she called "inspiration melting in your mouth."
The Talented Mr. Ripley, 1999.
IMDb 7.4
Tom Ripley knew he would break through to the top sooner or later. So one day, after a chance meeting, one of the wealthiest people in America instructs Tom to go to Italy and convince his son, who is wasting money in Europe, to return to the States.
Soon Tom is already acquainted with Dickie Greenleaf and Marge. Their luxurious life fascinates Tom. And later, circumstances develop so that he decides to replace Dickie.
It is another drama with a fantastic cast and insanely beautiful Italian locations.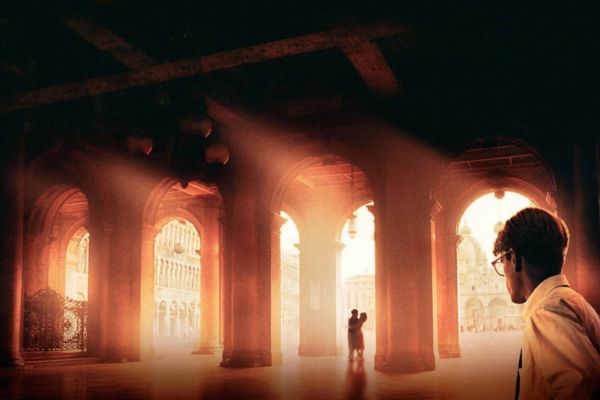 The film is worth watching if only for the cast: Gwyneth Paltrow, Cate Blanchett, Jude Law, and Matt Damon.
There is so much sun, sea, fruits, style, and enjoyment of life in this film. Not to mention the most luxurious locations in Italy were chosen for filming! Filming took place in Rome, around Naples and Positano, on the Sorrento Peninsula, on the islands of Ischia and Procida, and in Venice and Livorno.
The Tourist, 2010.
IMDb 6.0
Frank, an American traveler, journeys to Italy to find spiritual solace. He meets Eliza, an eccentric woman, in Venice. A wounded heart, it seems, is ready to surrender to a new lover. Instead, Frank and Eliza's plans are rudely violated by a maelstrom of intrigue and danger.
Not romance, but a fantastic film. What else can I say? Angelina Jolie and Johnny Depp are against the backdrop of Venice.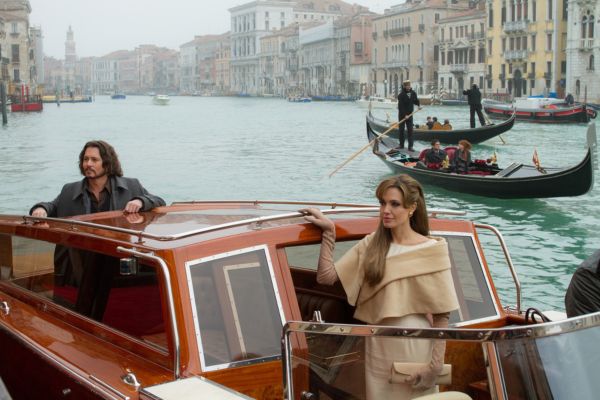 You want to consider this ancient city's beauty in the movie endlessly. Luxurious hotels, boats instead of cars, architecture, and a fruit market.
If you love Italian food as much as movies, check out traditional food from Veneto.
Casino Royale, 2006.
IMDb 8.0
The most famous spy in the world returns to the viewer. He begins his stormy activity in the service of Her Majesty! His first mission as Agent 007 becomes his most significant test: he falls to fight with an international terrorist organization that has entangled the entire planet with its network.
James Bond and even in Italy!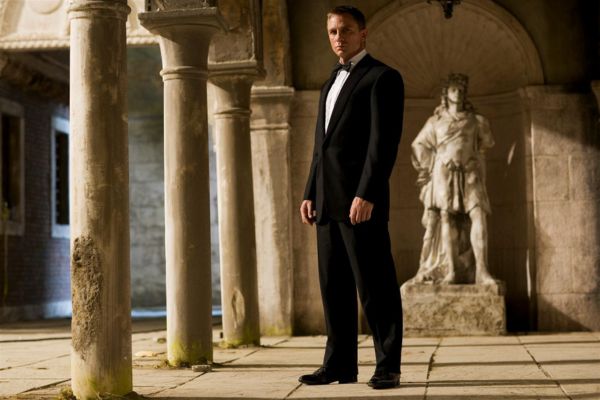 Several Italian locations are involved in the film – Villa Balbianello on Lake Como, where the agent and Vesper Lind confess their love to each other. And the Cipriano Hotel in Venice, where the couple spends their honeymoon. Also in the frame are the Grand Canal and Piazza San Marco.
Ocean's Twelve, 2004.
IMDb 6,5
And again, gangster Denny Ocean gathers his gang of professional robbers and swindlers, in which new faces have appeared.
This time they planned to pull off three robberies in major European capitals. For this, the gang will have to split into three groups.
It is not the best part of the legendary trilogy, but the richest in location and beautiful views. The action has moved to Italy, which gives the picture charm (by the way, along the way, the heroes will also visit Amsterdam).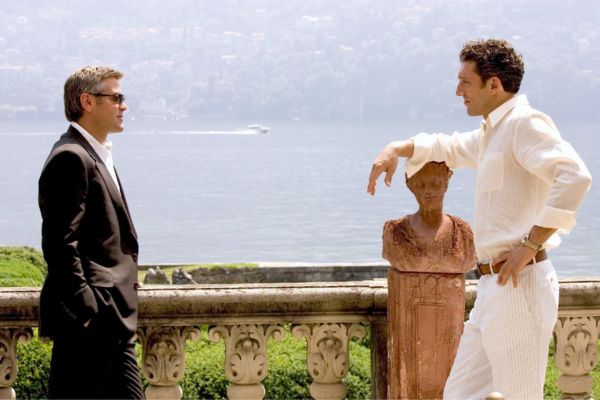 The film is more than just enjoyable. Its beauty is also enough for the greatest aesthete: what is one villa of the villain Francois worth on Lake Como. Beauty will be everywhere here: from luxurious interiors to cute nooks and crannies. And all this is diluted with good humor and irony.
The Italian Job, 2003.
IMDb 7.0
John Bridger has always been able to plan the perfect heist. He did more than one thing with his team of experienced bandits, but now he decided to retire. Ahead of Bridger is the last task: the theft of gold bars, in which the insider Steve, the driver Rob, the fuse Left Ear, the techie Lyle and Charlie, Bridger's faithful friend and the second "planner" in their team, take part.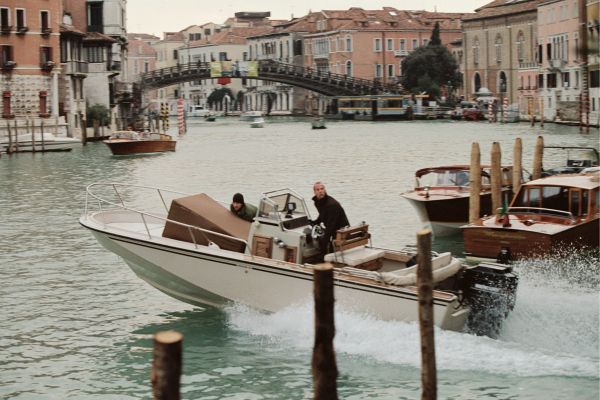 The robbery, graceful and fast, was played like clockwork, but after its completion, the fun of the criminals was overshadowed by betrayal.
If you liked the film Ocean's Twelve, you would like this one too. The plots are similar but shot in a completely different way. Crime in Venice. 
The Man from U.N.C.L.E. , 2015.
IMDb 7.2
Napoleon Solo is a CIA agent with a massive number of successful operations. He is considered one of the best secret agents in the world, and only one person can compare with him – the youngest and most promising KGB agent, Ilya Kuryakin.
Their confrontation has become a real war in which no one will give in. However, the circumstances are such that irreconcilable enemies are forced to become partners. It happens after the two countries' intelligence services discover an international criminal organization that managed to create a nuclear bomb.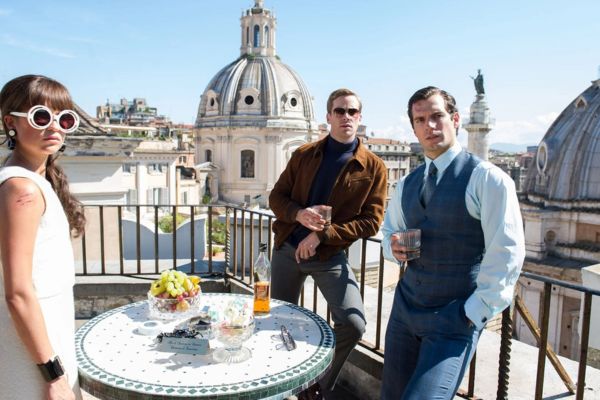 Obviously, like all fans of Guy Ritchie love this movie. That's just the action will take place mainly in Rome and Venice, not in Britain, which is familiar to his fans. And a nice 60s vibe. You definitely won't get bored.
A Bigger Splash, 2015.
IMDb 6.4
A small villa on the island and another escape from reality. Rock singer Marianna, who gathered stadiums, takes a breath after the operation, almost losing her voice. With her is her beloved filmmaker, who also comes to his senses after a suicide attempt. And then unexpected guests fall on their heads. There will be a pool, a fight, and the rural beauties of the country on the Iberian Peninsula.
The film gives absolute aesthetic pleasure from every frame. It seems that you are on vacation somewhere in southern Italy.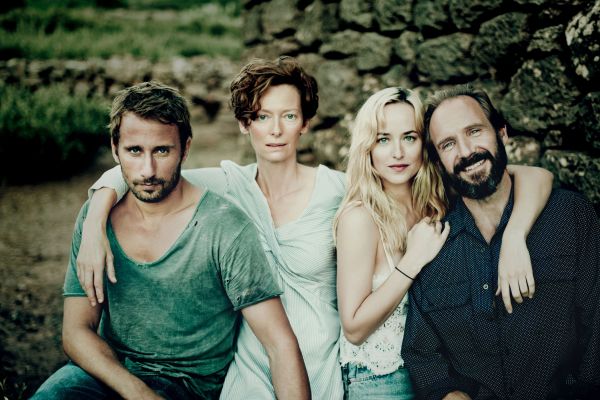 Here is a beautiful snow-white villa with an azure pool, stylish outfits, a perfect interior, and romantic local restaurants with breathtaking views of nature.
Filming occurred at the old Villa Scauri and its environs, Lake Lago di Venere.
The Wings of the Dove, 1997.
IMDb 7.1
One of the most worthy film adaptations of Henry James will show you the most beautiful places in Venice. 
Kate, a girl from high society, falls in love with a simple journalist. However, her mind does not allow her to violate the traditions and strict foundations of the 19th century. At the same time, her heart belongs to the turbulent new century and calls to plunge into a crazy romance with all the ardor of young passion. But suddenly, a young American appears, and the course of events changes.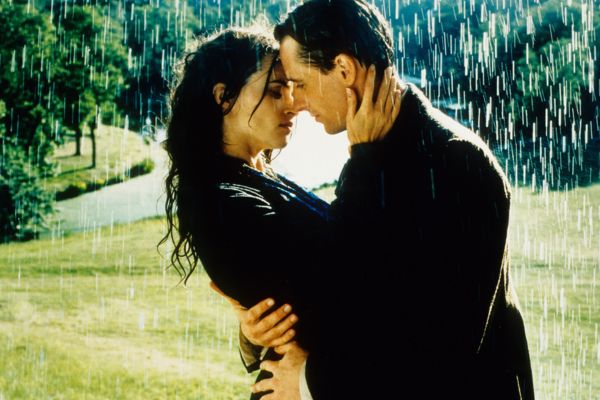 The tape, produced by Harvey Weinstein, received several nominations for Oscar and BAFTA.
A beautiful, sophisticated, and insanely sad movie. About mistakes and their consequences, sincerity and falsehood, love and its likeness. Fabulous!
È stata la mano di Dio, 2021.
IMDb 7.3
A fan of Maradona – young Fabietto – lives with his parents and enjoys his young life. Fabio does not yet know what a sudden and significant loss awaits him. But a tragedy happens, and the guy grows up quickly and cruelly.
It is a beautiful autobiographical work by Paolo Sorrentino, filmed in and around his hometown of Naples.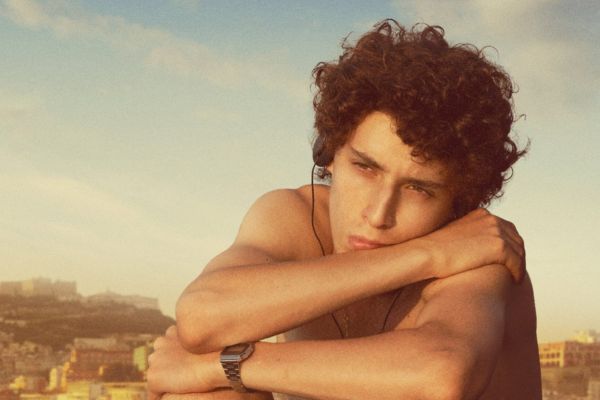 In this film, he recalls: how beautiful Naples was, how Vesuvius smoked, how smugglers on boats ran away from the police, and how he went to the theater. He remembers his big family, friends, sister, older brother, mom, and dad. Ironically, the movie that looks like a movie about Maradona is a deeply personal recollection of the author of his adolescence.
Letters to Juliet, 2010.
IMDb 6.5
In Verona, where the events of this film meet us, on the one hand, you will find an ordinary rom-com. On the other hand, a story about finding love and even a small investigation with elements of a road movie.
Sophia, a young American, finds herself in Verona with volunteers answering letters addressed to Juliet. Then, one day, a letter, lost since the early 60s, falls into her hands, in which a certain Claire Smith writes about her crazy love.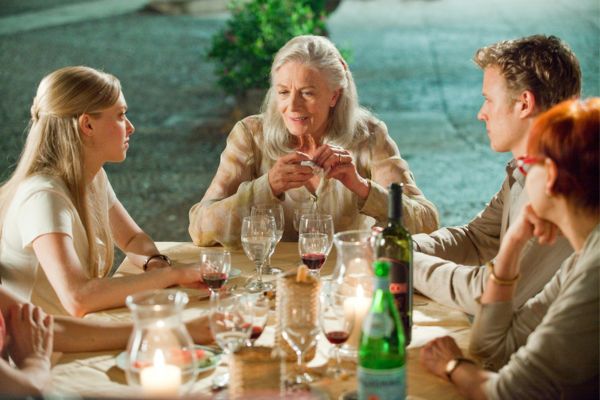 A touched Sophia seeks out an elderly English woman and inspires her to come to Italy for her long-lost lover. A respectable grandson accompanying a lady on a trip is against an adventurous idea, but he likes Sophia.
For me, it is one of (key word) is one of the most beautiful films about Italy. Here and romantic history and stunning vineyards and architecture of Verona.
Only You, 1994.
IMDb 6.5
The story is about a girl searching for her betrothed, whose name she learned from a fortune teller as a child. The hunt for a loved one takes the American to Venice and the Italian outback before ending in the Eternal City. 
In addition to the enchanting landscapes, there was a place in the film for unexpected twists and turns. Also, you will find out what the young Robert Downey Jr. looked like.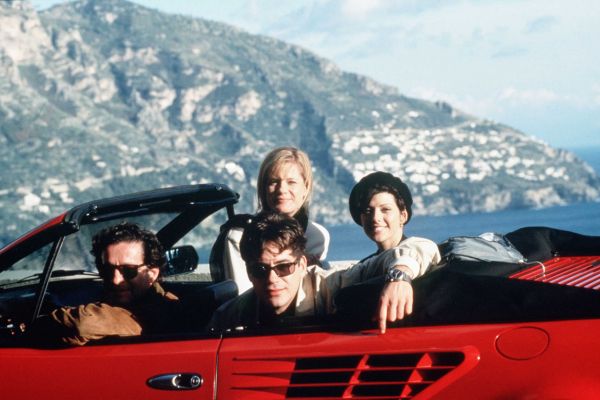 A tale of suddenly surging feelings against the backdrop of the stunning landscapes of Italy should touch lovers and dreamers who have not lost the ability to admire the little things. And Only You is also a guide to the sights of the country of gallant seducers, priceless architectural monuments, and a leisurely, even a little lazy lifestyle that allows you to taste all the delights of life.
Under the Tuscan Sun, 2003.
IMDb 6.7
The author Frances Mays, who is barely going through a divorce, gradually descends into depression. Finally, a psychological crisis leads to a creative one. Francis is devastated and broken, but she still agrees to travel to Italy to relax after being persuaded by her friend.
A genuine miracle is taking place! Mesmerized by Tuscany's splendor, Frances is awakened by the soft southern sun to a burning longing to begin a new life in this welcoming country. She starts by purchasing an ancient villa for herself. A second is meeting new people. She is still unaware that the third will eventually locate her alone. It will also be a brand-new, engulfing love.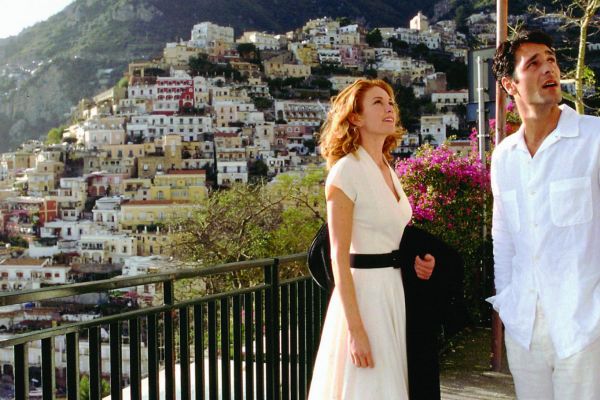 Incredible landscapes of Tuscany, fields of sunflowers, green hills, cypress alleys, villages rich in art and history, and delicious Italian food. This film is a treasure trove of inspiration. And why is there an old villa around which the action takes place.
Filming took place in Rome, Cortona, and Positano.
Dangerous Beauty, 1998.
IMDb 7.1
Venice, 1583 Young, beautiful, smart, but poor Veronica Franco falls in love with the aristocrat Marco, her friend's brother, who has just returned from Rome. He is also not indifferent to the girl, but his father believes their marriage is impossible since Veronica does not have a dowry. 
Veronica's mother, a courtesan in her youth, tries to convince her daughter to turn to an ancient profession because the family is threatened by poverty.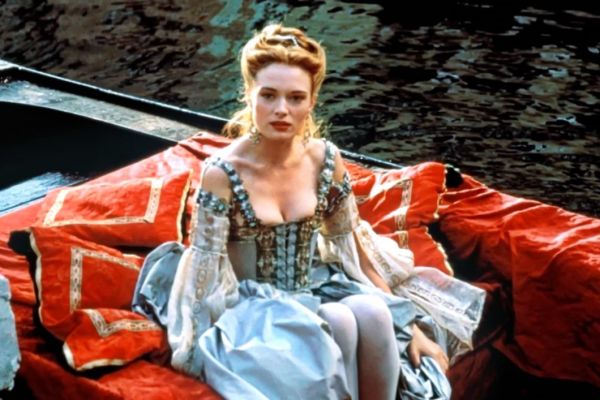 This tape tells about the fate of Veronica Franco. It is a real character; she lived in Venice in the 16th century and was a courtesan. But besides that, she was also a poetess. She wrote poems that have survived to this day. By the way, poetic lines will sound in the film.
Summary: a fantastic fairy tale film you want to watch again against the backdrop of Venice, Rome. Recommended for romantics! And it is one of my favorite American movies filmed in Italy.
The English Patient, 1996.
IMDb 7.4
The Second World War is coming to an end. A young nurse takes care of her English patient in an abandoned villa in Italy, who suffered horrific burns in a plane crash in the Sahara desert.
Slowly fading away, he recalls his passionate affair with a married woman, swept away by a hurricane of war and banal prejudices, eventually leading to a tragic outcome.
It is probably the most unexpected film in my collection. The most recent time I saw it was a long time ago, and I forgot the footage with views of Italy. Filming took place in Val d'Orcia, which is located in Tuscany and Tunisia.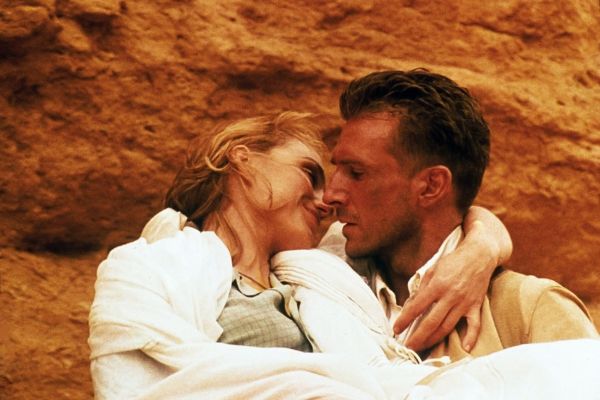 This Movie masterpiece is from Anthony Minghella. Thanks to its brilliant film adaptation, Michael Ondaatje's 1992 novel of the same name has found a second life. Plus 9 Oscars, 2 Golden Globes, and many prizes from various festivals.
It is a beautiful and tragic love fairytale for adults. There is no hope for a happy end, but all the same, the tragedy of life does not imply retribution or retribution. Love is important. Heartfelt.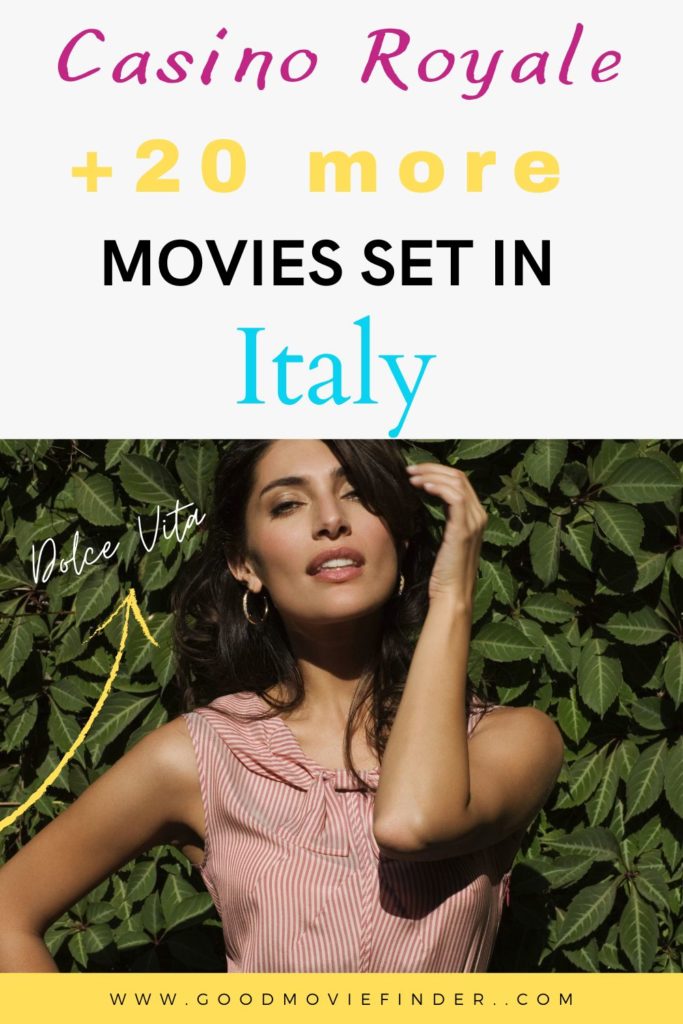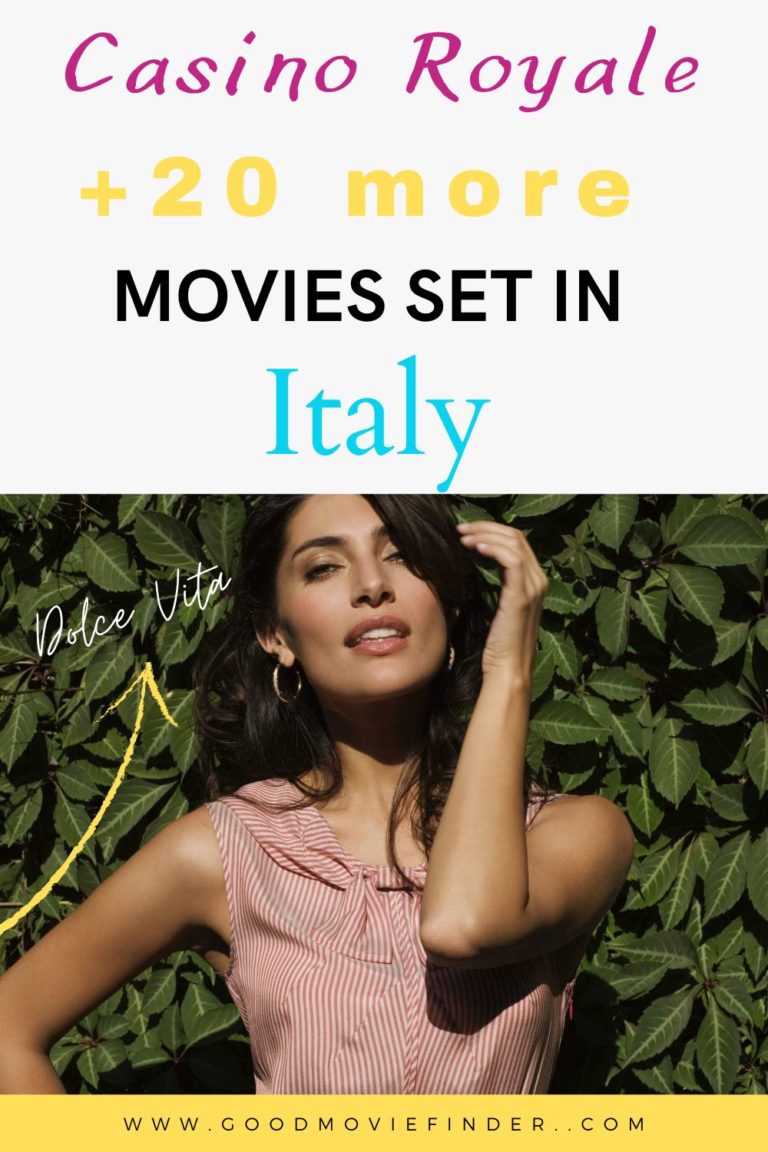 Final words.
So our little movie trip through Italy has come to an end.
What following country would you like to see in a movie? 
By the way, I have one more Italian film review, Malena – an excellent picture with Monica Belucci.
Share this blog post if you enjoyed it. I would appreciate it!