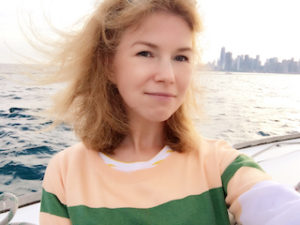 Hi, my name is Olga. I'm a mom of two sons, a wife, and a long-time movie lover. I have always loved cinema and psychology and asked myself many times: Can a film be a "personal therapist?" The answer is obvious: it can.
 If you want to find a new exciting movie to watch tonight – I have great picks for you. Also, if you are curious about cinema therapy or want to see a good film on a particular subject – I have ideas for you.
A talented film can turn the soul and change consciousness. So why does a fine movie sometimes work faster than a psychotherapist? What mechanisms are activated within us when we watch a movie? And how do you turn a simple viewing into personal psychotherapy? You will find answers in articles on Good Movie Finder blog.
We have four categories:
Movies lists on a specific subject.
My picks. ( My best-loved movies).
Cinematherapy. ( How to use movies for healing)
Around movies. ( Cinema news, movies awards, and even snacks for movie night)
Olga.